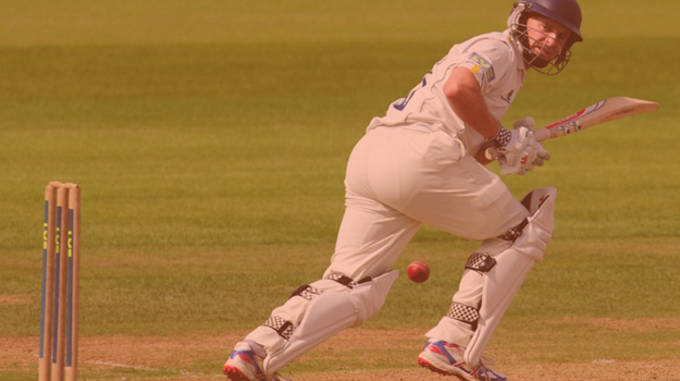 Your alma mater may not have a cricket team, but that doesn't mean the sport isn't legit. It's just legit everywhere but the states. In fact, behind fútbol, cricket is the most popular international sport. So it's about time you familiarized yourself with it.
Now, we could write a whole book on cricket rules and regulations, but who wants to read that? Not us. So to keep things simple, cricket is sort of like baseball (not really), except, only in a sense that there are bats and balls, batters and fielders. But that's where the similarities stop. In cricket, two teams consisting of 11 players per side take turns batting on a circular field. In the middle of the field, called the pitch, a bowler from one team attempts to get the batter from the other team out by knocking down a set of wooden stumps—that's the basic idea anyway. Of course there are different types of matches, all of which have a slightly varied scoring system. But you can learn about all that another day. For starters, here's a breakdown of the gear you'll need to play a game of cricket. This is The Ultimate Cricket Gear Guide.
RELATED: Nike Unveils the Most Innovative Cricket Shoe Ever
RELATED: SPOTTED: Yohan Blake Gears up for Cricket in adidas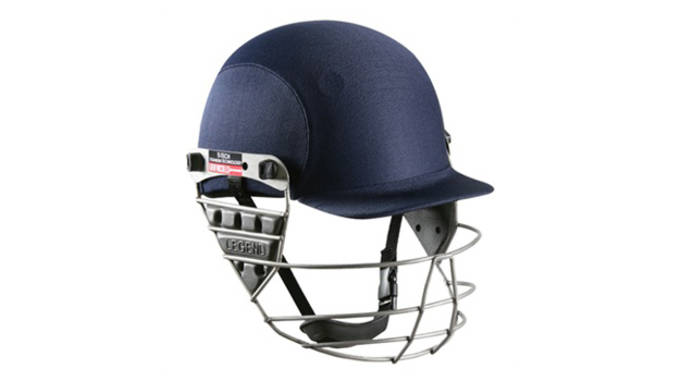 Cricket Helmet (Gary Nicolls Legend)
Why you need it: Because you don't wan't to take a cricket ball to the head
What to look for: Complete skull coverage, complete with a durable face mask
If you don't protect that dome, you won't be playing cricket very much longer. Far more protective than baseball helmets (they have to be since cricket balls are much harder than baseballs), quality cricket helmets, like the Gary Nicolls model above, feature an ultra-durable polymer shell, along with a removable titanium facemask for an added layer of protection. Because the last thing you want is a cricket ball to the eye. Or any part of the body for that matter.
$138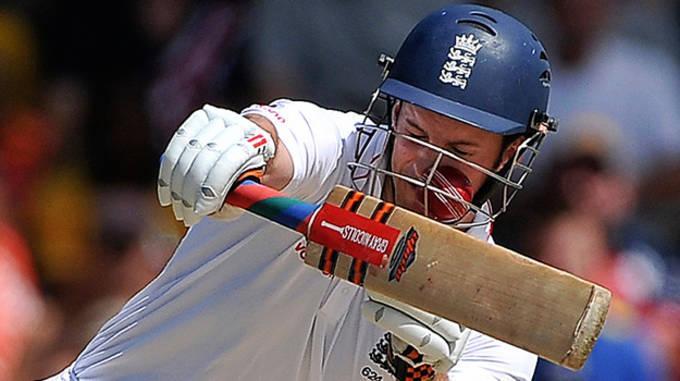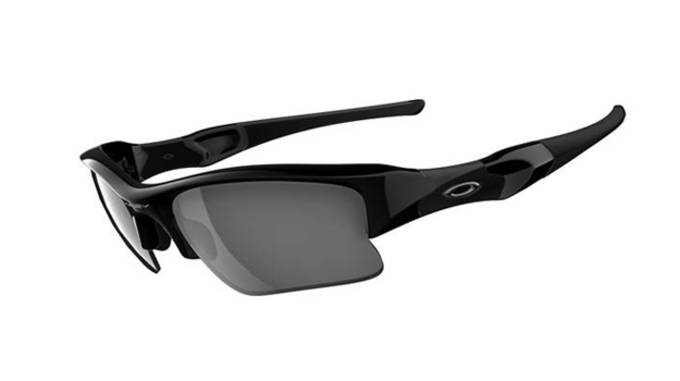 Sunglasses (Oakley Flak Jacket XLJ)
Why you need it: For tracking the ball easier while fielding
What to look for: Polarization and a flexible construction
Cricket is played outdoors, in the sunlight. Enough said.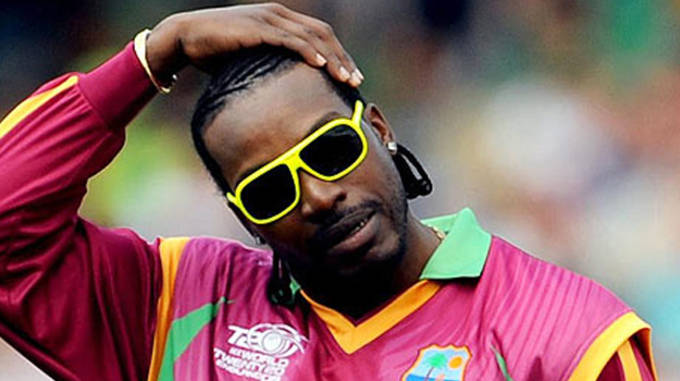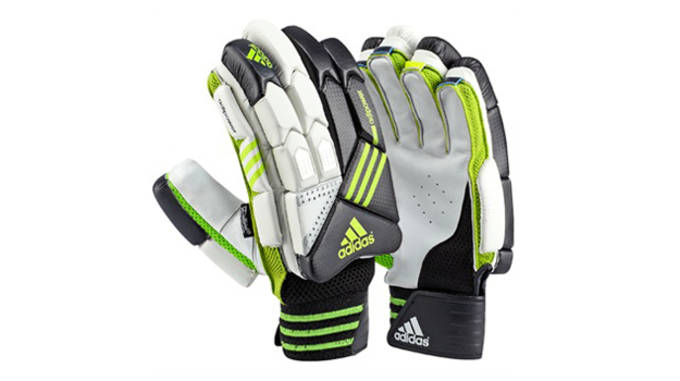 Batting Gloves (adidas adiPower)
Why you need it: Where baseball gloves are used mainly for grip, ones for cricket designed mainly for protection
What to look for: Multi-directional flex pads for shock resistance and unrestricted movement
If baseball batting gloves had this much padding, players would probably struggle with just gripping a bat, let alone getting a hit. But in a sport where the ball has to be bounced off the ground to the batter, there's a lot of potential for mishits. And you knuckles could pay the price.
$70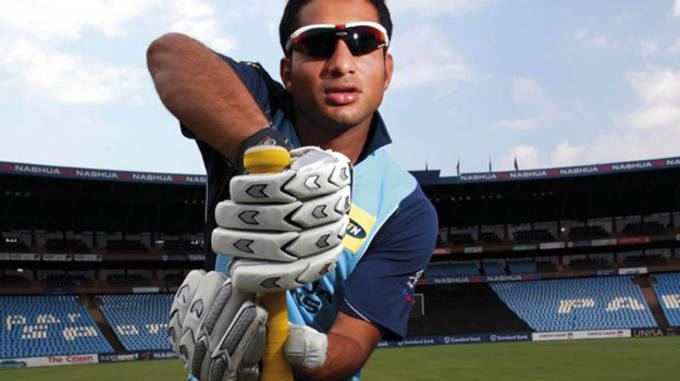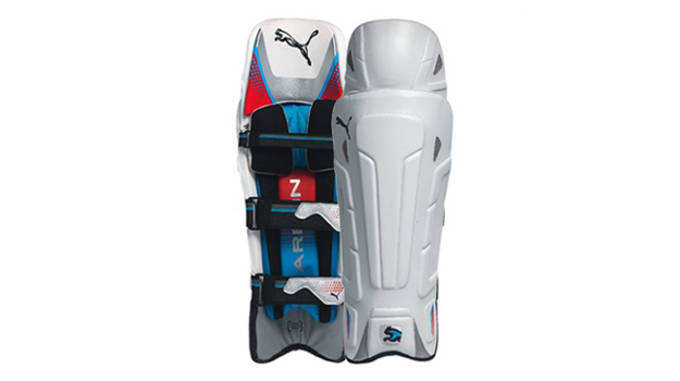 Batting Leg Guards (Puma Karbon 6000 FXT)
Why you need it: Think of these as oversized shin guards. Since the ball is delivered to the batter by bouncing on the pitch first, the lower body needs to be protected from impact.
What to look for: Full coverage, from thighs to the ankles. Also need to be flexible enough to run in.
In case you haven't noticed the continuing trend, cricket is a pretty dangerous sport. So padding is essential. Leg guards like the Puma Karbon 6000 FXT are designed to protect the ball from hitting the batter's legs. The guards extend from the top of the foot up to the knee for maximum protection. Leg pads aren't the most comfortable things to run in, but they'll save you from potential serious injuries.
$130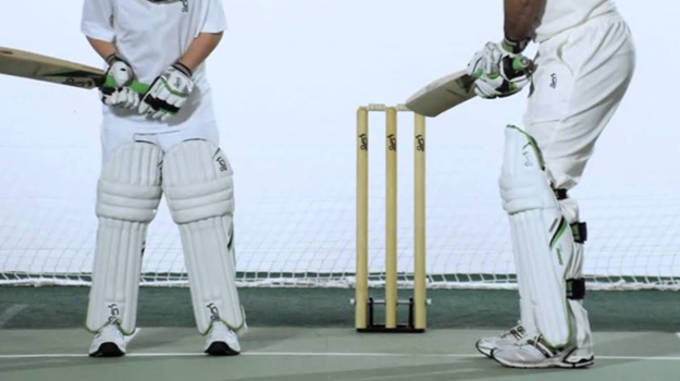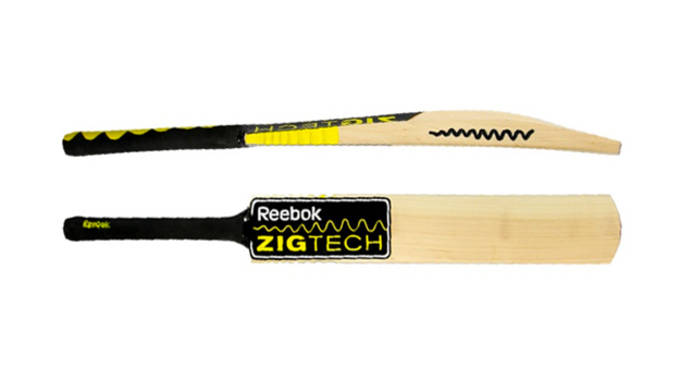 Cricket Bat (Reebok ZigTech)
Why you need it: To score some runs, homie.
What to look for: Proper length (no more than 38 inches long), construction (willow wood), and grip
You know about the ZigTch running shoe. Now, meet the ZigTech cricket bat. No, the bat doesn't have a crazy outsole attached to it, but it does feature similar technology at the base of the bat for better shock absorption. Made from Grade 1 English Willow, the ZigTech is designed for pure batsmen. No wonder it's the choice bat of Mahela Jayawardene and Bret Lee. Wait, who and who? Right, just go with it.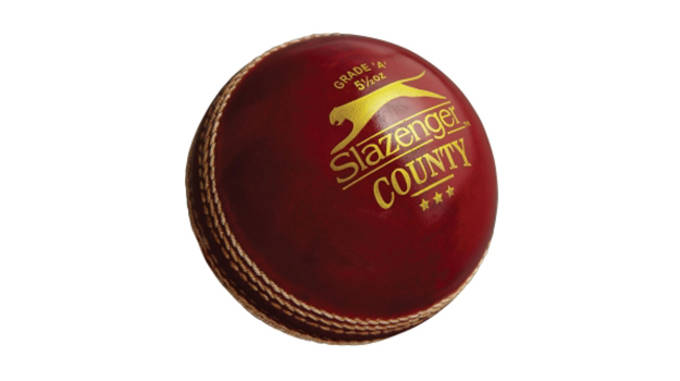 Cricket Ball (Slazenger)
Why you need it: To play the game
What to look for: Weight (between 155.9 and 163 grams), high quality leather construction
Slazenger doesn't just make quality tennis balls, the brand is on point with its cricket balls too. The Slazenger County cricket ball features a standard premium leather construction around a five-layer cork core and four-ply wool interior. This means you can swing away and not worry about the ball falling apart.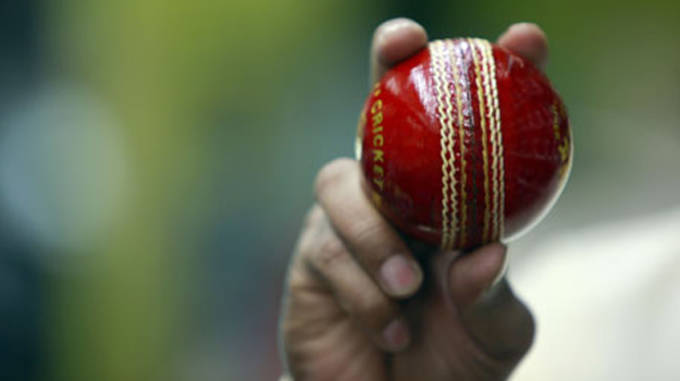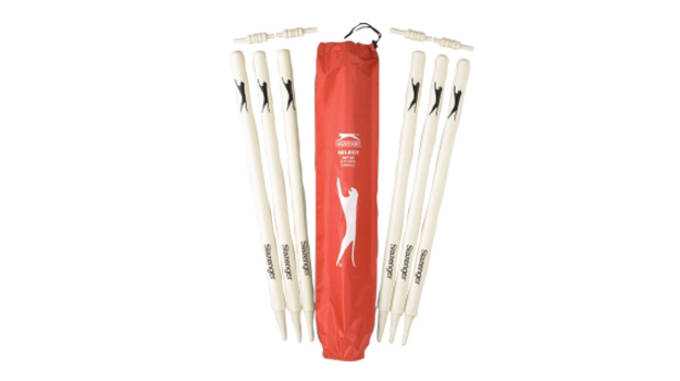 Cricket Stumps (Slazenger)
Why you need it: To get a batter out, the bowler must hit the stumps with the ball.
What to look for: Height (28 inches tall), and construction (durable willow)
A game of cricket calls for two sets of three stumps (or wooden stakes), one set on either side of the pitch. Shit looks confusing, we know. But it's really a simple concept once you become familiar with it. Sure, you can get hood and use a stack of bricks instead (seen it done), but do yourself a favor a go with the real stuff. Bricks? Come on.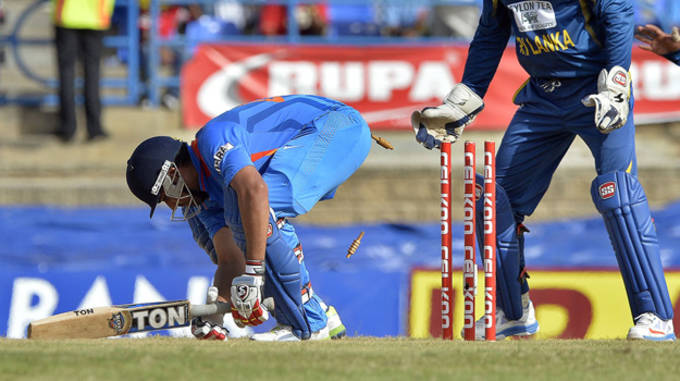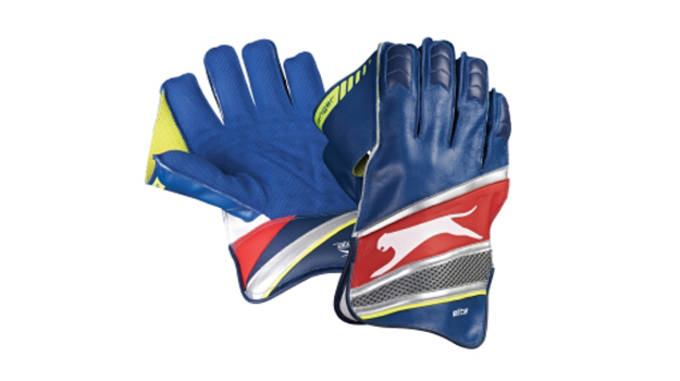 Wicket Keeping Gloves (Slazenger Elite)
Why you need it: Same reason a baseball catcher wears a mitt—to secure the ball more easily
What to look for: Fit and padding
The equivalent of a catcher's mitt, wicket keeping gloves are used only by the player standing behind the stumps. Believe it or not, the rest of the fielders go bare-handed. Wicketing gloves don't provide much in the way of padding, but they do make it much easier for wicket keepers to catch balls, particularly ones with spin on them.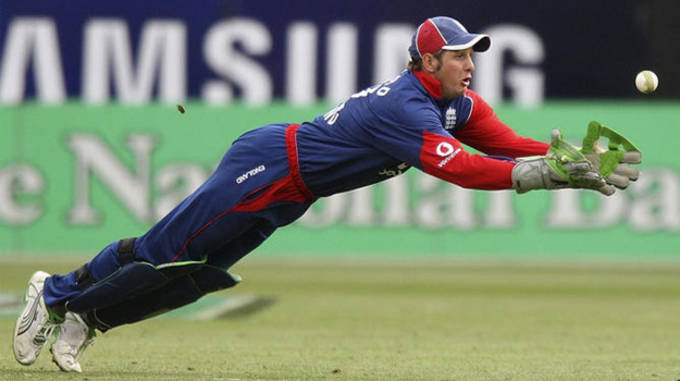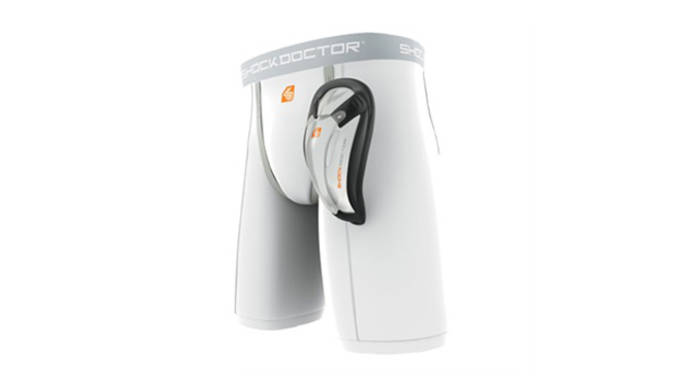 Protective Gear (Shock Doctor Power Comp Short w/Bioflex Cup)
Why you need it: Because without one, you'll be in a whole lot of trouble
What to look for: Comfort and durability
You'll want one of these. Trust us. After all, this is one are you don't want to skimp on. Your crown jewels are at stake.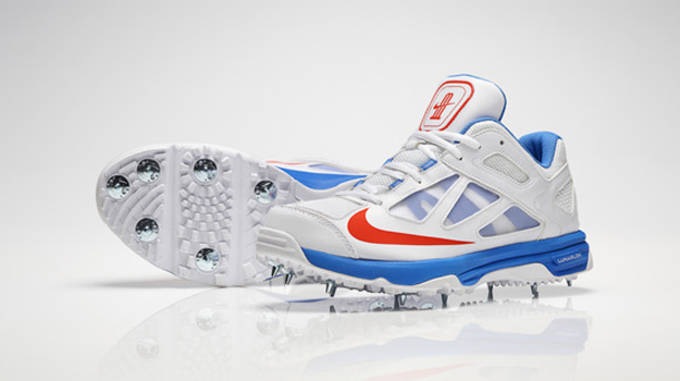 Cricket Shoes (Nike Lunaraccelerate)
Why you need it: For reliable traction the grass and dirt
What to look for: Breathable upper, comfortable fit, and an aggressive stud configuration on the outsole for grip
Like with any other sport, cricket footwear has evolved to meet the demands of today's game. Case and point, the Nike Lunaraccelerate cleat. Nike has put a lot of firepower into the Lunaraccelerate, including an ultra-responsive Lunarlon midsole, and a flexible spiked outsole for reliable traction on the pitch. Don't expect to see these at your local Niketown though. For now, they're only available in India and the UK. Thank goodness for international shipping.
Gurvinder Singh Gandu is a New York City-based writer and wear-tester for Sneaker Report, and contributor to Complex Media. Follow him @GurvinderSG for the latest in performance footwear and gear.
RELATED: Nike Unveils the Most Innovative Cricket Shoe Ever
RELATED: SPOTTED: Yohan Blake Gears up for Cricket in adidas