RELATED: BARGAIN BUYS: The 10 Best Performance Sneaker Deals of the Week
RELATED: BARGAIN BUYS: The 10 Best Performance Sneaker Deals of the Week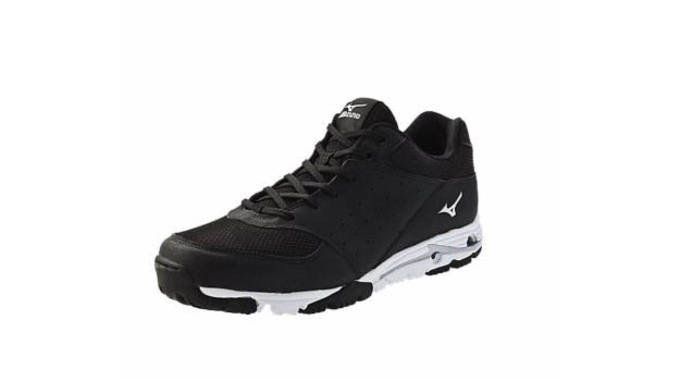 No. 10 - Mizuno Complete Turf

Was: $90
Now: $80
Find It Here: Champs Sports
These baseball trainers are great for batting practice and drills. Whether you need these for high school baseball or an adult softball league, they'll definitely take care of your needs on the field. There's no need to risk ruining your cleats if you're just getting in some practice, so pick these up today and save yourself money in the long run, too.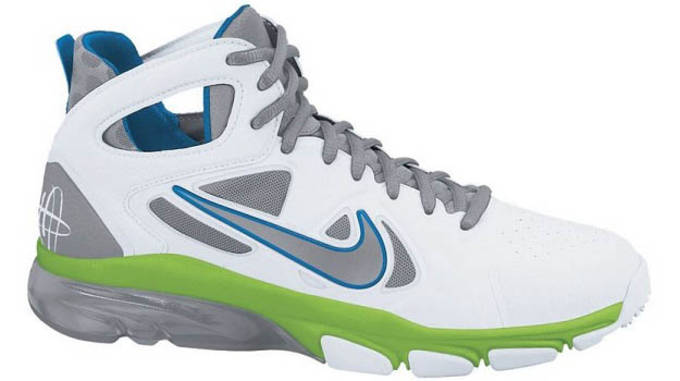 <strong></strong>
No. 9 - Nike Zoom Huarache 2
Was: $115
Now: $80
Find It Here: Champs Sports
Nike's Huarache trainer just keeps getting better as technology improves, and this is your chance to try out the latest model at a great price. Equipped with a large Zoom Air unit in the heel and Cushlon in the forefoot, these will keep you comfortable during long training sessions. The always popular Huarache sleeve wraps around the wearer's foot, providing an excellent fit.
Was: $75
Now: $60
Find It Here: Foot Locker
The UA Assert 2 is a lightweight runner which has a die-cut EVA sockliner, assured to provide both durability and comfort. The carbon-rubber outsole is also designed for long-lasting wear. Available in four colorways, this is a great running shoe for anyone looking to upgrade without going broke in the process.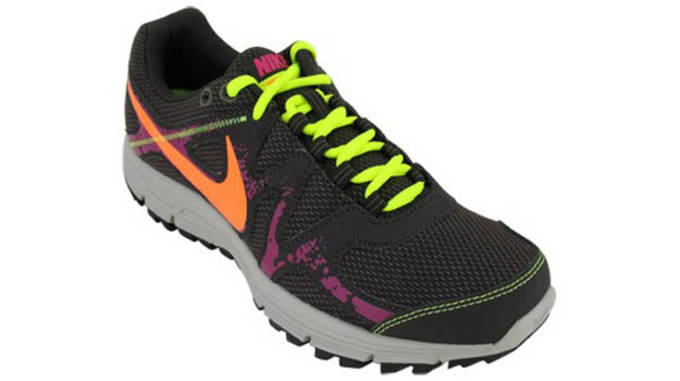 <strong></strong>
No. 7 - Nike LunarFly + 3 Trail
Was: $90
Now: $70
Find It Here: Foot Locker
At $70, the LunarFly + 3 Trail may be one of the most well-equipped sneakers in its price range. Built to withstand just about anything that comes its way, it's got the rugged durability of a trail shoe and the comfort and flexibility of a traditional runner. Available in three ACG-like colorways, these are perfect for fall and winter. The water-repellant upper will keep you dry, and the Lunarlon midsole will make your run as smooth as possible. Even better, they're Nike+ read
<!--nextpage-->
<strong></strong>
No. 6 - Nike Dual Fusion Run
Was: $80
Now: $70
Find It Here: Foot Locker
The midsole of the Dual Fusion Run contains two separate layers of Phylon; a firm carrier layer, and a soft core. What this means for you is that both units combine to deliver a smooth, cushioned, and most importantly, balanced run. This is a great everyday runner that will get the job done with the best of them, but may not be the ideal choice for marathon running.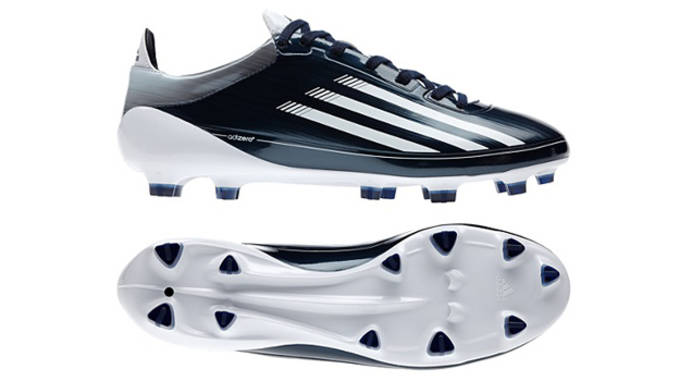 No. 5 - adidas adiZero 5-star
Was: $100
Now: $80
Find It Here: adidas
As one of the lightest cleats to ever grace the professional field, the adiZero 5-Star is constructed from a single-layer SPRINTSKIN that reduces weight and offers surprising support all at the same time. A reinforced toebox provides added protection, while the cleat's TRAXION outsole rips through the turf like a knife. Best of all, adidas has just dropped the price on the cleat. So what are you waiting for?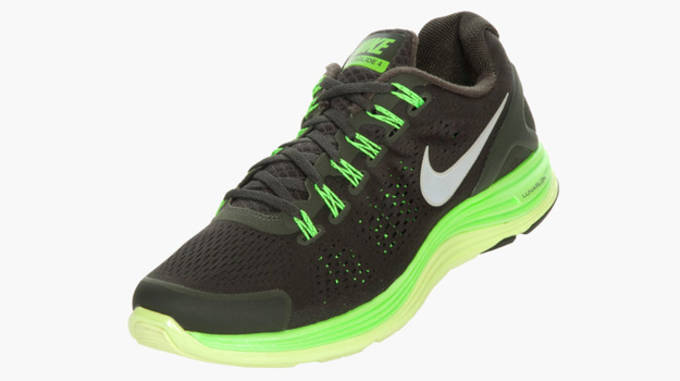 No. 4 - Nike LunarGlide+ 4
Was: $100
Now: $70
Find It Here: Finish Line
Voted "Best Update" by Runner's World, the LunarGlide+ 4 features the perfect combination of cushioning and agility required in a modern running sneaker. And while it didn't quite make it onto our recent 100 Best Running Sneakers of All Time list, the LunarGlide+ 4 is a solid choice. The shoe's Flywire upper provides a personalized fit that caters to a wide range of foot types, while the Lunarlon cushioning gives runners that ultra-soft feel. And given the sneaker's Nike+ enabled status, you'll have the best of Nike performance and technology all your feet.Talk about just making the cut. This one's a no-brainer, head over to Finish Line ASAP.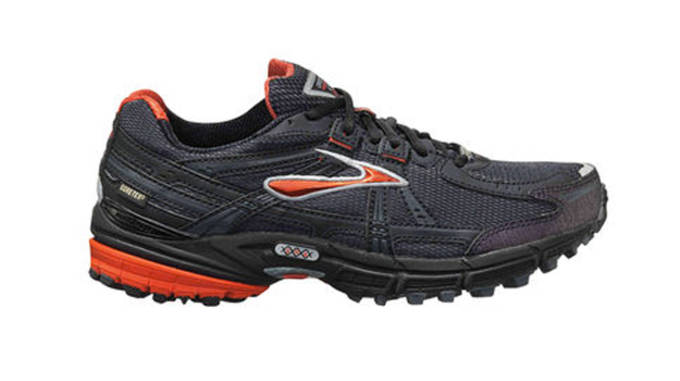 <strong></strong>
No. 3 - Brooks Adrenaline GTX
Was: $120
Now: $78
Find It Here: Brooks
Time and time again, the Adrenaline GTX has proven why it's one of the best all-terrain sneakers available today. Surely, by now, you've seen the sneaker mentioned on our trail-specific "Best of" lists. But if you still chose to disregard the potential of the GTX, perhaps a drop in price may grab your attention. With Brooks' recent price cut on one of its most popular models, getting a pair of Gore-TEX equipped off road shoes just got a whole lot cheaper. Providing the ultimate protection from the elements, the Adrenaline GTX is a beast of a shoe that can conquer virtually anything that crosses its path. The question now remains: Are you just as tough? $78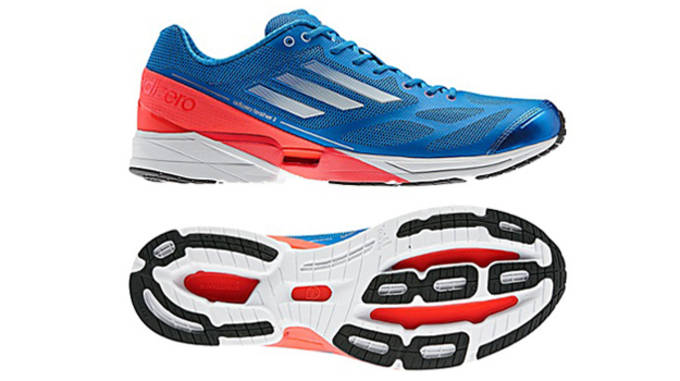 No. 2 - adiZero Feather 2.0
Was: $115
Now: $69
Find It Here: adidas
Staying true to its name, the ultra-light Feather 2 has all the makings of a top-notch running sneaker: comfort, support, responsiveness. From the stabilizing SPRINTFRAME feature to the addition of ADIPRENE in the forefoot for an extra bounce in your step, these shoes are well suited for runners of all abilities—not mention it looks great too. Your feet will definitely thank you for this one.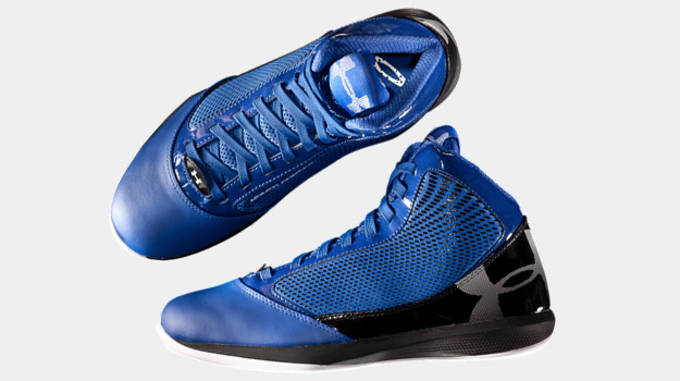 No. 1 - Under Armour Jet
Price: $70
Find It Here: Under Armour
Thanks to a full-length rubber sole with multi-directional traction pattern, the UA Jet provides sure-footed grip regardless of surface. If cushioning and support are your concerns, well the Jet has you covered as well. A compression-molded foam midsole provides sound ankle support and cushioning that should last all game.
RELATED: BARGAIN BUYS: The 10 Best Performance Sneaker Deals of the Week
RELATED: BARGAIN BUYS: The 10 Best Performance Sneaker Deals of the Week