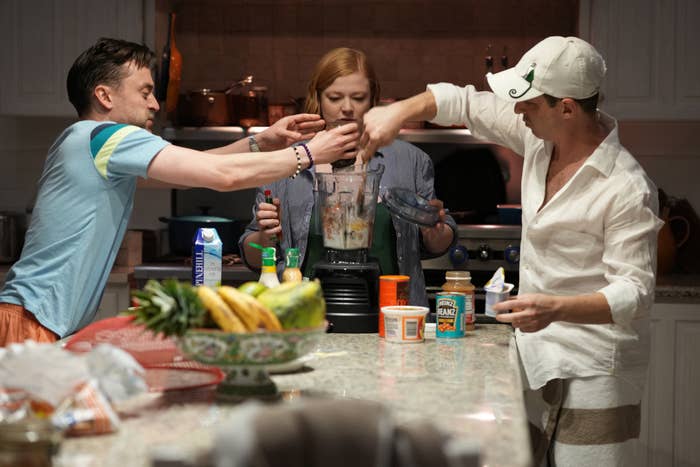 It was never going to be the kids.
Much of the pre-air chatter around the Succession series finale, "With Open Eyes," devolved into a pseudo-Game of Thrones-like discussion over who would control Waystar Royco. Understandably so since the show is called Succession, so there's an inherent, actionable payoff baked into the very core of the title. But the Jesse Armstong-created series shouldn't be reduced to "Who will win?" but rather, "How did they ever think they could?"
"With Open Eyes" (which, like all Succession finales prior, borrows its namesake from the John Berryman poem Dream Song 29) leverages its namesake well as a blisteringly aware final examination of the macro cyclical nature of the series in a micro execution. The breathtakingly captured and acidic-written 90-minute finale renders Succession a wheel—pedaling through repeated themes and events of the series once more before reaching its final destination.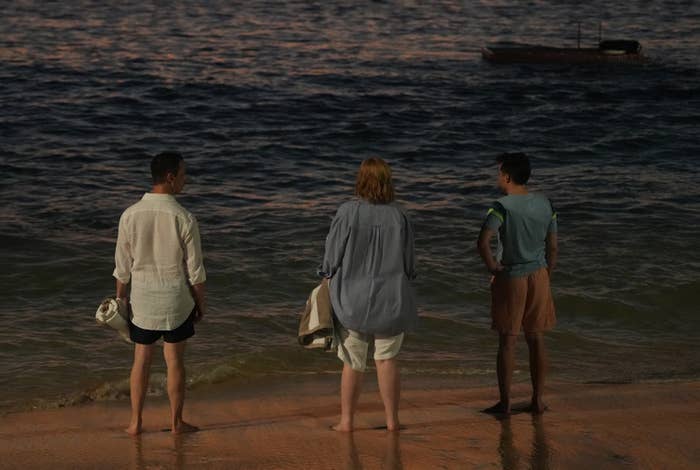 The episode opens with Kendall (Jeremy Strong) headed to an impending board vote to determine the future fate of Waystar and whether or not the company will sell to Lukas Matsson's (Alexander Skarsgård) GoJo. From there, Kendall, Roman (Kieran Culkin), and Shiv (Sarah Snook) meet up in the Caribbean to bicker at their mother's hideaway in Barbados before forming a shabby alliance around one of the siblings.
This time, it's a full head of steam behind Kendall, but it's predictably held together by nothing more than spit and ill-conceived faith everyone will do right when the time comes. You can see the cycle gearing up for one more familiar turn of the wheel. But "Eyes" is when Succession finally breaks and shatters the whole spoke. With the board vote tied, the deciding factor comes down to Shiv, who pulls Roman and Kendall into a separate conference room to flag that she's wavering.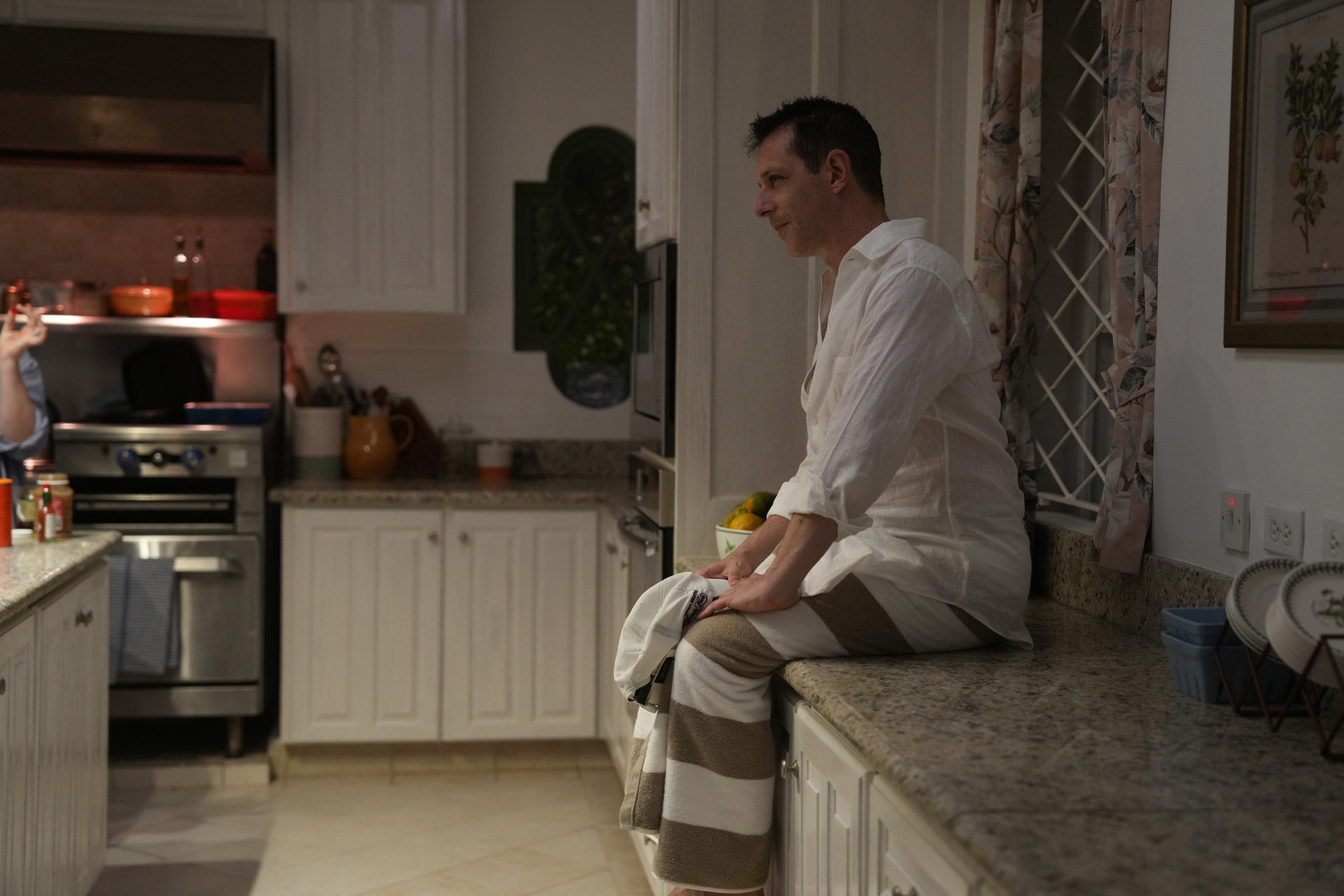 It's here where "Eyes" cements the idea of the Roy clan's poison dripping through as all of the siblings sold parts of their souls in pursuit of their father's legacy: Roman cuddled up to a fascist while Shiv helped to hide sexual abuse. But none seem as soulless as Kendall, whose last-second gambit to win over Shiv results in him lying about his long-lingering albatross—the death of the caterer back in the first season finale and about his confession to the siblings in the Season 3 conclusion.
As Roman and Shiv hinted at in the Season 3 finale, there's not much hand-wringing about the death of a person (an insane thought in and of itself), but rather that Kendall would be willing to torpedo the only bit of sturdy foundation built between the siblings in his pursuit of the crown. This is the point of no return, the death knell for the Roy-controlled era of Waystar sounds.
In the long arc of Succession, two things proved true: Logan Roy never gets fucked, and Kendall, Roman, and Shiv are not serious people. Their childish behavior (Kendall yelling about being the eldest boy, Roman saying Kendall's kids are not his, and their ensuing physical fight) in the conference room alone proves them all unfit. It's poetic that two interlopers—Matsson and Tom (Matthew Macfadyen)—could win, even if Tom's path to CEO meant becoming a man who is more than happy to play puppet to Matsson.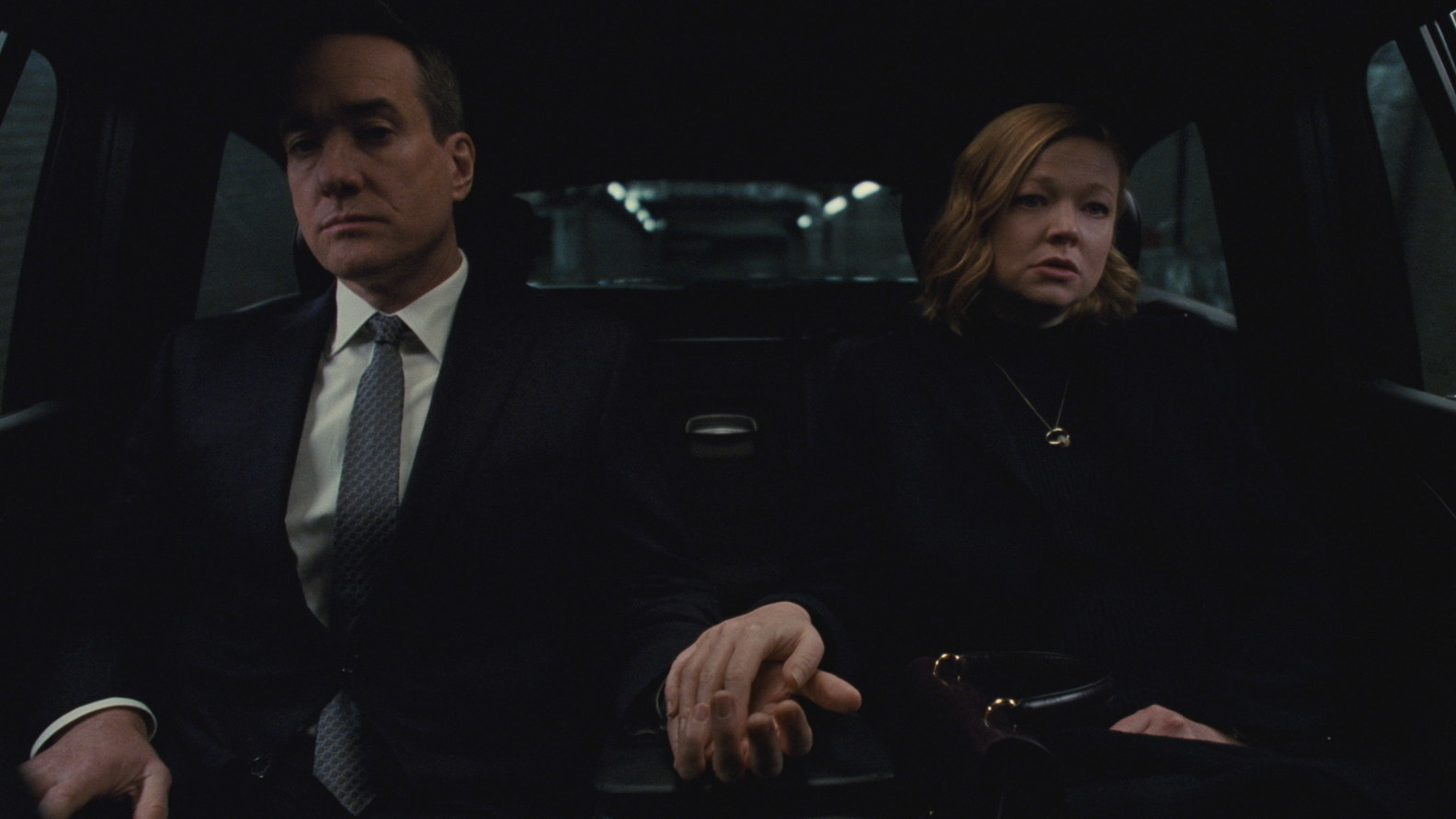 Even in death, Logan bends reality to his will and wins. The deal he wanted for his future goes through, and his doofus children aren't in control. Logan couldn't imagine a world where he somehow wasn't in charge, as evidenced by the fact that he told all three of his kids at various points throughout their lives they'd be the one to take over. Even a semi-official document came with a veritable Schrödinger's line emphasizing he would never make a choice for anyone other than himself.
A razor-sharp satire, Succession's impact will live on in the halls of the great prestige dramas of the past. The beauty of the series finale is that while it answers the question looming at the show's heart, we see just that and nothing else. It's Sopranos-like in the way that it just ends.
Playing into Succession's repetitive nature again, Armstrong and director Mark Mylod return to Kendall and his water symbolism. The first episode of Succession starts with viewers watching Kendall head to the office. The series ends when Kendall is finally ousted, as we're left with him watching the water at Battery Park in New York, trapped in a prison of his own making, while Colin (Scott Nicholson) looms over his shoulder like a dutiful cell guard before being framed from behind just like his father. The way the shot looms, it feels like Kendall may just get up and sprint over the railing—something Strong stated his character ultimately attempted but was stopped by Colin.
Meanwhile, Shiv returns to Tom, a now kept woman who is adjacent to power but will never come close to grasping it, bookended in a gutting Graduate-like moment as the two feign happiness together. The only one who comes close to having any bit of freedom or growth is Roman, whom we leave bloodied, beaten, and insufficient. Even as he sips a martini, Gerri's drink of choice, he's a literal and metaphorical open wound.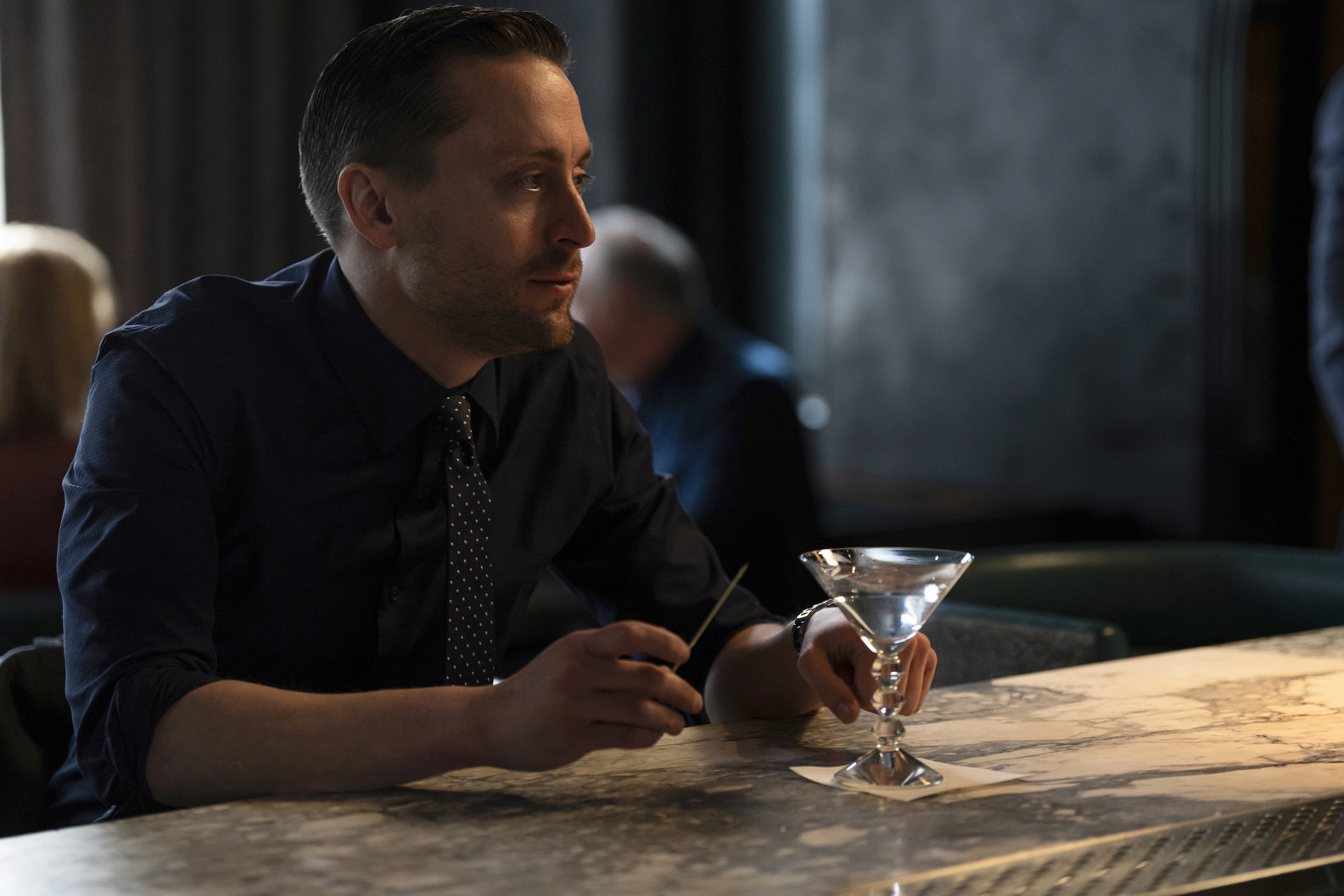 These final scenes with Kendall, Roman, and Shiv are mirrors, driving home Logan Roy's real legacy, while accentuating the strength of Succession: a character-first drama that managed to make repetition feel bold and inventive as it constantly shaded in the details of these rich (both literally and metaphorically) bastards who only cared about power and how they could continue to hold and wield it.
These children are inherently broken people incapable of conducting their lives, let alone a massive corporate company, and now they're in hellscapes of their own creation. The fix was in from the start.