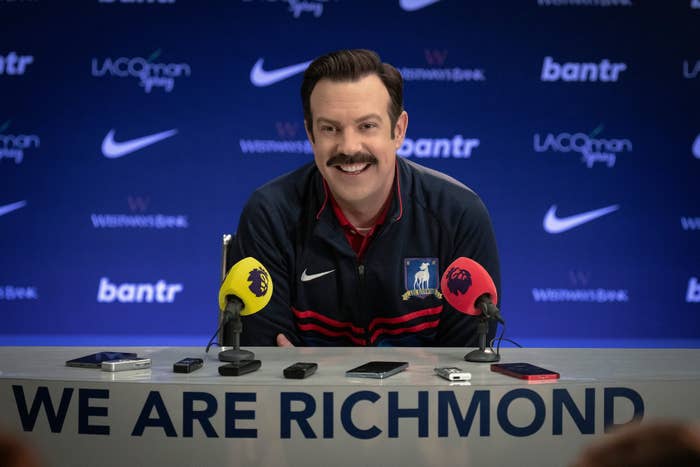 "Sport. It's quite the metaphor," remarks reporter Trent Crimm (James Lance) during the second episode of Ted Lasso's third and (maybe?) final season with a twinge of meta-self-awareness.
That's the MO of the Apple TV+ comedy series in a nutshell, where events on and off the pitch ouroboros themselves together, informing one another in equal measure. In the spirit of Crimm's remarks, let's continue the metaphor: Lasso's newest season starts with the otherwise confident comedy on the wrong side of the ball, struggling to find proper footing before returning to form.
Picking up after the off-season break, Richmond FC is fighting its way up the table after making it back into Premier League after a year of relegation, where the stakes are high. Ted (Jason Sudeikis) is still reeling in the wake of his divorce and being away from his son, and that's exacerbated by Nate's (Nick Mohammed) betrayal and defection to manage West Ham United—Richmond's rival team owned by Rebecca's (Hannah Waddingham) ex-husband, Rupert (Anthony Head).
Meanwhile, Keely (Juno Temple) and Roy Kent (Brett Goldstein) take on more responsibilities in their respective careers, causing their relationship to strain. The resulting stakes keep the dramatic tension from last season, but Lasso largely rejects that darker tone it adopted throughout its prior outing for a return to a more outright comedic form. 
This tonal shift is one of the pain points in the four episodes Apple provided to critics, evidenced by a stilted, stalled premiere with jokes that just don't land from characters who aren't as well-rounded as in the past. Those issues are compounded by an expansion of workplaces. With Nate and Keely's departure into solo ventures, Lasso is now tracking three different environments with new characters in each, not to mention introducing more players on Richmond.
Adding new roles to flesh out an ensemble is not bad, but the effect often feels like subtraction by addition, resulting in a ballooning runtime for each installment. What used to be a tightly run machine now feels like it's hitting an unneeded amount of bloat. Fortunately, those issues start to iron themselves out in the latter episodes. Lasso manages to wring out a lot of effectiveness in the personal stakes of the Richmond/West Ham rivalry for all involved—notably Ted and Rebecca—leading up to a standout fourth episode that feels like the show of yore.
The principal performances shine, especially Waddingham, who tries her best to let Ted be Ted but realizes his do-go ethos is sometimes at odds with her desire to win at any cost. Sudeikis, in a bit of life imitating art, finds a lot of emotional depth as Ted's divorce makes his life decidedly messy and leaves him wondering what his purpose in London is. Those moments of introspection are among some of the series' best and elevate early episodes when they flounder.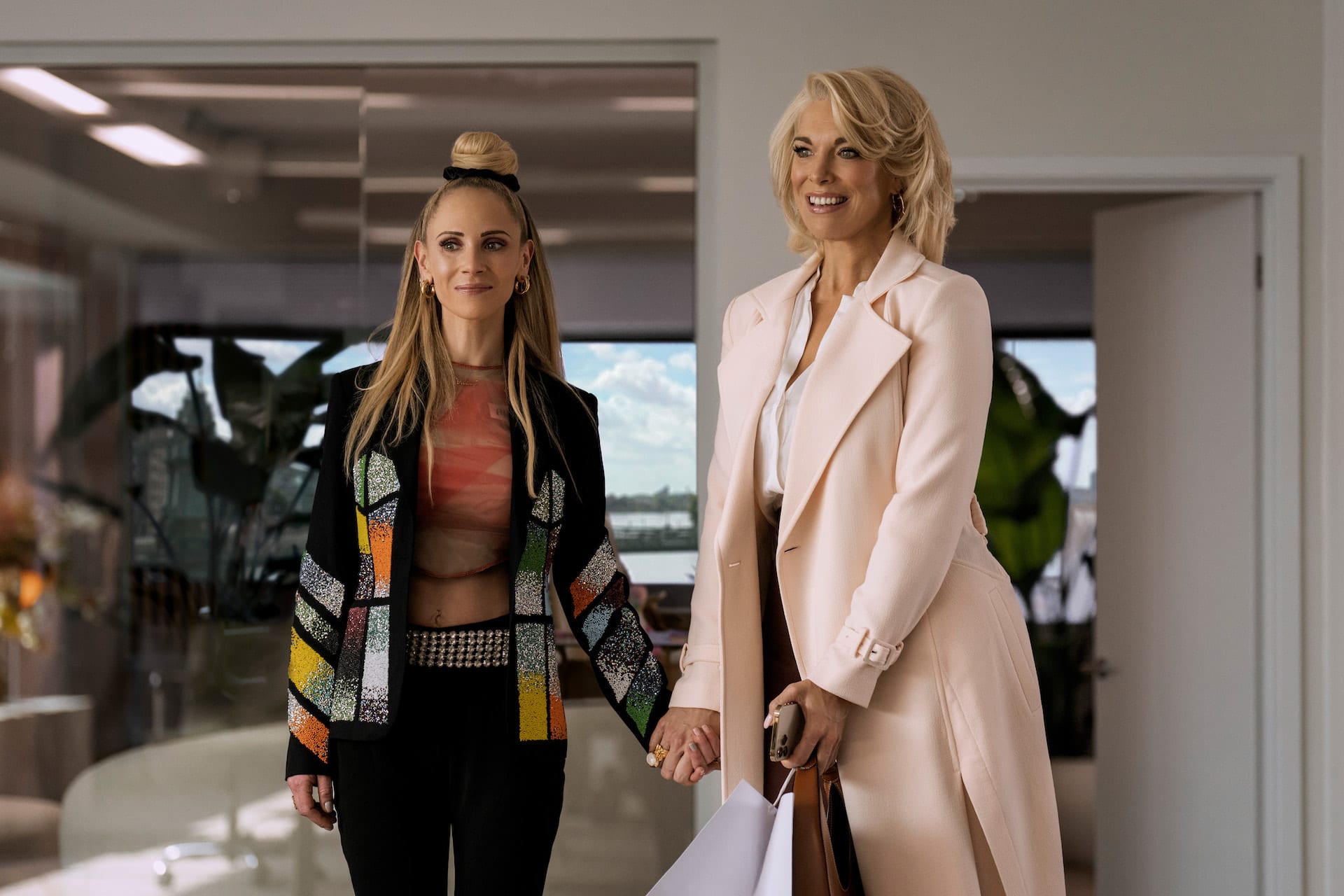 The biggest surprise of the season has to Phil Dunster's Jamie Tartt. After last season's weighty and emotional arc with his father, the Lasso writing crew empower him to become an early-stage MVP. As Richmond considers adding a new star player to the team, Tartt finds his station threatened and makes a grounded and compelling argument as to why the club shouldn't mess up a good thing. Dunster finds real pathos and complexity here, bolstered by a surprising choice to partner Tartt with Roy—a partnership that immediately yields great returns.

Any sports fan knows getting to the top is a challenge in and of itself. Staying on top is almost impossible. It's a fitting metaphor for Ted Lasso that it takes a bit to climb the ladder once more after such a satisfying second installment. We're still quite early in this third season, but assuming the remaining eight episodes maintain the plotting and performances on display in the fourth episode, Ted Lasso should finish its run on top.