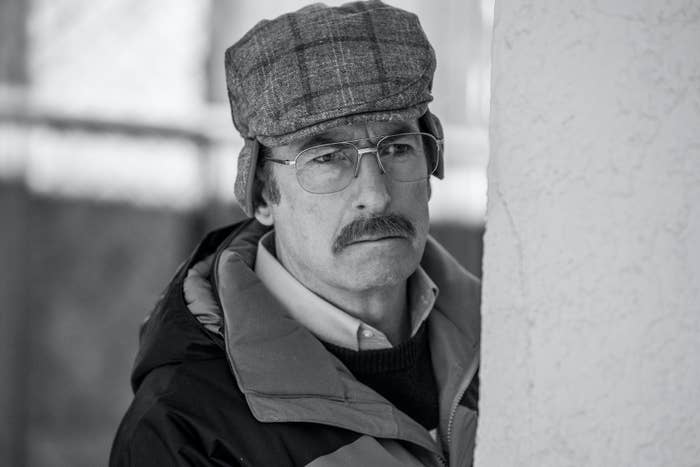 Better Call Saul isn't the first beloved AMC series to mention a time machine. But the way that "Saul Gone," the show's series finale, functions as a window into the past is notable. Written and directed by series co-creator Peter Gould, "Saul Gone" takes its viewers on a whirlwind tour of three critical moments throughout the space and time of Jimmy McGill (Bob Odenkirk). The first sends us back to the events of Season 5's "Bagman," focusing on a previously unseen exchange between Mike and Jimmy in the desert.
Still hauling around Lalo Salamanca's bulky bags of bail money, the duo stumbles across a pool of water. The momentary reprieve allows for a thought experiment; Jimmy asks Mike if they could abscond with the money and build a time machine where would they go? Mike takes a moment of introspection and declares that he wants to stop himself from taking his first bribe, effectively changing the direction of his own bad-choice road.
Jimmy isn't keen on pondering any sort of moral quandary. He wants to travel back to 1965, where he could work with Warren Buffett at Berkshire Hathaway to invest money into a bulging fortune. Despite having a near-death experience working for someone that would soon directly cause his transformation into Saul Goodman of Breaking Bad, Jimmy is all about the money. Never does it cross his mind to think about changing the circumstances that led him to that moment.