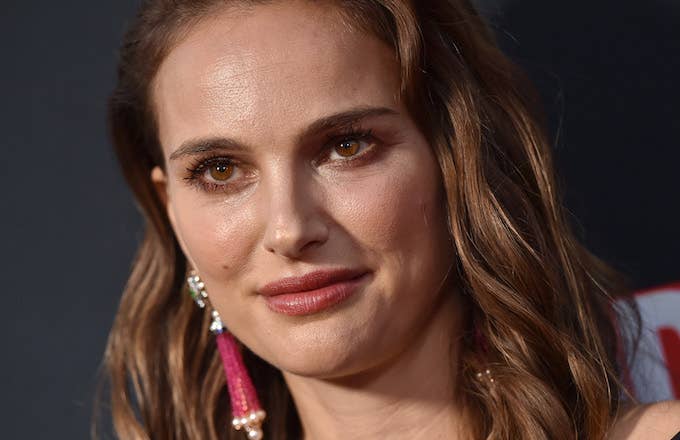 While countless women and men are saying #MeToo, Natalie Portman is saying "Time's Up" for Hollywood to get its act together.
"The clock has run out on sexual assault, harassment and inequality. It's time to do something about it," read an Instagram post on the Academy Award-winning actress' first ever (and only) social media page.
Portman isn't all talk either. Along with Reese Witherspoon, Shonda Rhimes, Emma Stone and Kerry Washington, she set up the Time's Up Legal Defense Fund to help offset the legal bills for people filing sexual assault lawsuits.
"We were very focused on the fact that workplaces feel unsafe for so many people, across so many industries, for women and men. Even more for the disabled, LGBTQ-plus, people of color — they all feel a different extent of harassment and abuse than women, even. It's not only our industry, it's every industry," said Portman in an extensive interview with Vulture. "So we really wanted to create an action around that that would be immediate. That's why we started the Time's Up Legal Defense Fund. That's been our first focus, in terms of raising funds for that, so that women and men across all industries who don't have access to legal aid or the funds necessary for legal aid can have that, so we don't have this kind of power imbalance in the legal system, as well, that is creating retaliation for people speaking up, and this kind of bullying into silence that has endangered so many people."
So far they've raised $14.5 million dollars which Portman says is all from "small donations" ranging from $5 to $20.
Portman will also be encouraging others to join her in protest by wearing a "Time's Up" pin to this Sunday's Golden Globes ceremony. But attendees will have to move fast to snag one since there are only 500 copies of the Michael Schmidt-crafted and Arianne Phillips-designed black-and-white pin.