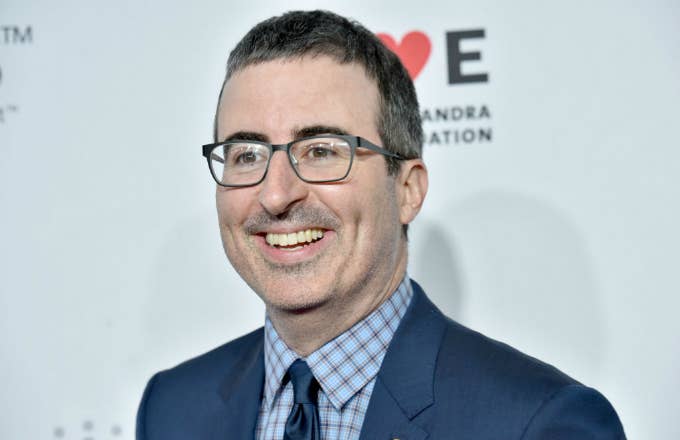 John Oliver doesn't pull any punches on his HBO late night show, Last Week Tonight. But Bob Murray, CEO of coal mining giant Murray Energy Corp, thought Oliver took it too far. Unfortunately for him, the judge didn't agree.
The Hill reports that a West Virginia judge dismissed a defamation case filed by Murray against HBO and Oliver.
In the suit, Murray claimed Oliver defamed him when he accused the CEO of being complicit in allowing an unhealthy workplace for his employees and said that a squirrel inspired him to start his coal company during a June 2017 episode.
Murray originally called for a cease and desist, but when Oliver decided to continue on with his jokes—comparing him to a "geriatric Dr. Evil "—Murray filed the defamation lawsuit.
"The false and defamatory statements in this broadcast severely and destructively impact Mr. Murray, and all of Murray Energy, particularly our mines in the state of West Virginia, where we are the largest coal mining employer in the state, as well as coal mining itself, one of the primary foundations of that state's economy," read a statement from the coal mining company when the suit was filed.
But the lawyers backing HBO and Oliver were quick to defend the comedian's jabs by using the First Amendment as their defense.
"The fact that Murray found this speech embarrassing or disagreeable does not remove it from the broad protection of the First Amendment," read HBO's statement on the case. "The Supreme Court has stated time and again that the type of speech at issue here—news and commentary about public figures and issues of public importance—'occupies the highest rung of the hierarchy of First Amendment values, and is entitled to special protection.'"
And just like that, the case was dismissed.