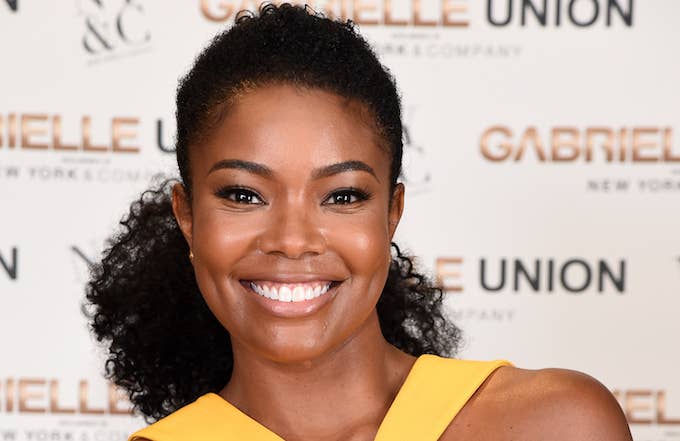 Bad boys, bad boys, whatcha gonna do? Whatcha gonna do when they come for you?
The Bad Boys franchise is making a return with a spinoff series on NBC. The show, which has yet to be titled, will star Gabrielle Union, who's reprising her role as Special Agent Syd Burnett. Union joined the cast in Bad Boys II as the sister of Martin Lawrence's character Detective Lieutenant Marcus Burnett.
While Burnett worked as a DEA agent in the 2003 film, she'll be following in her brother's footsteps and joining the LAPD as a detective in the forthcoming series. The spinoff will also be brought to the screen by The Blacklist's writers-producers Brandon Margolis and Brandon Sonnier.
The classic 1995 film starred Martin Lawrence and Will Smith as Detective Lieutenant Marcus Burnett and Detective Lieutenant Mike Lowrey, respectively, as they rescued witnesses and went after drug lords in Miami. There were rumors that the two would return for Bad Boys III (Bad Boys For Life), but last year, Lawrence told EW that he doesn't "think it's going to happen." As for Union, she's just coming off of the popular BET series, Being Mary Jane. After four seasons, it's set to conclude with a two-hour series finale later this year. She'll also be starring in a thriller film Breaking In later this year.
The Bad Boys spinoff joins a recent flux of series based off of films, including Limitless, Lethal Weapon, Taken, Training Day, and more.