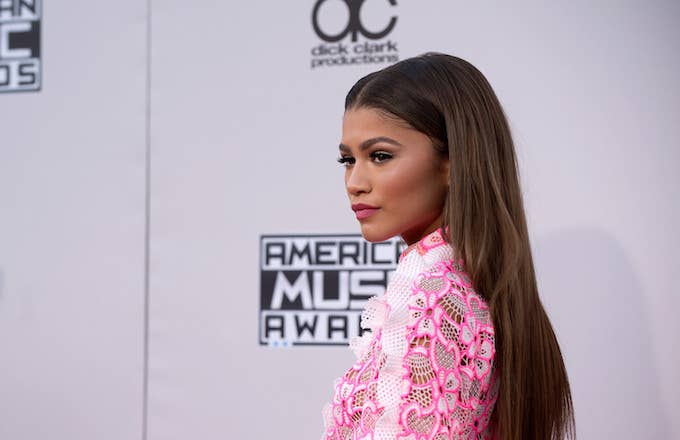 Sony and Marvel have made the very wise decision to enlist recent Complex cover star Zendaya for the forthcoming Spider-Man reboot. Though details regarding Zendaya's role remain relatively scarce, Deadline confirms she will portray a character named Michelle. Zendaya has reportedly been secretly testing for the role for months, though its exact impact on the plight of young Peter Parker remains a mystery. While some argue that the name "Michelle" could simply be a clever decoy aimed at hiding Zendaya's eventual reveal as Mary Jane, MCU Exchange notes that Zendaya's Michelle could be a reference to Parker's (very brief) relationship with Michele Gonzalez in Amazing Spider-Man.
As previously reported, this Tobey Maguireless / Andrew Garfieldless Spider-Man will star Tom Holland and will (thankfully) not be an origin story. "I think that everybody feels like, you know, [Peter Parker] got bit by a spider and you know Uncle Ben died," screenwriter Jonathan Goldstein told Grantland back in August. "We probably don't need to revisit that."
Spider-Man, this time directed by Jon Watts, hits theaters in July of next year. In addition to the aforementioned Holland (a.k.a. still not Donald Glover!), Zendaya is set to be joined by Marisa Tomei. The Oscar-winning actress will likely play Aunt May, Variety reported last July. Shortly after word of Tomei's casting broke, a rumored cast list started making rounds that also included Billy Zane, Jason Biggs, and Forest Whitaker. None of those names have been even remotely confirmed, of course, but perhaps there's room for them in that stand-alone Venom spin-off.