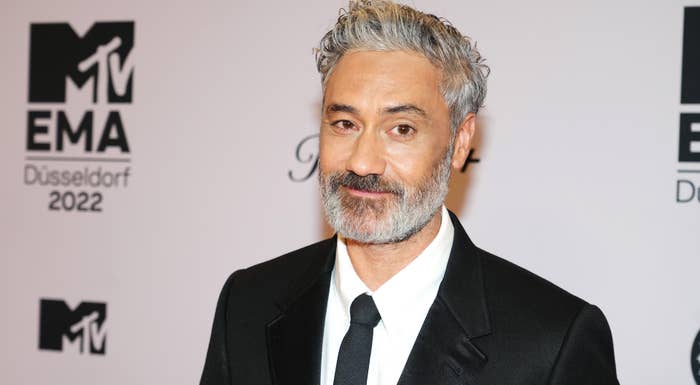 Taika Waititi is expected to appear in his previously announced Star Wars movie, while development on two other would-be franchise entries from Kevin Feige and Patty Jenkins has reportedly been halted.
The news comes from Variety, which said on Tuesday that these latest updates from the film side of the ever-expanding Star Wars universe come ahead of an expected official announcement during next month's Star Wars Celebration event.
Waititi was announced way back in May 2020 to be directing and co-writing a not-yet-titled Star Wars movie. Collaborating with the Oscar-winning Jojo Rabbit screenwriter is Krysty Wilson-Cairns, who received an Academy Award nomination for Sam Mendes' 2019 drama 1917.
Though most details are being characteristically guarded very closely, Variety is now reporting that Waititi will not only direct and co-write the film but will also be a part of the cast. In fact, Tuesday's sources-citing report points to his role in the aforementioned Jojo Rabbit (Waititi played an imaginary version of Hitler in the film) as a comparison point for this part, suggesting that he won't be the main star but will instead be a key part of the ensemble.
Complex has reached out to a rep for Waititi for comment.
2020 also saw the initial announcement of Patty Jenkins (Wonder Woman, Monster) being enlisted for Rogue Squadron. One year earlier, Marvel Studios president Kevin Feige was also linked in a directorial capacity for an upcoming Star Wars title. However, both projects now reportedly exist in the "shelved" sector of the universe, meaning the immediate future of Star Wars films at large is currently surrounded by questions and mere speculation.
Complex has also reached out to a rep for Jenkins. This story may be updated.