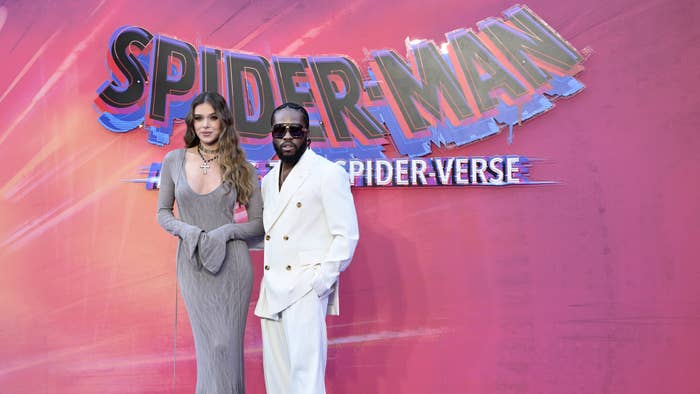 Though a great film's brilliance is reason enough to see it more than once at the theater, Spider-Man: Across the Spider-Verse is giving fans even more reason to keep returning.
Though not officially included in the film's marketing, or otherwise previously mentioned by those involved with bringing the latest Miles Morales story to the screen, moviegoers have taken to Reddit and elsewhere in recent weeks to compile differences they've noticed with separate viewing experiences.
The changes are largely minor and appear to be relegated to alternate dialogue and slight shot differences; still, the decision to add this layer to the larger theatrical experience is an interesting move and makes a ton of artistic sense given the multiverse story at the center of the film.
This week, associate editor Andrew Leviton—whose prior credits include Into the Spider-Verse, Cloudy With a Chance of Meatballs, The Magician's Elephant, and more—confirmed the existence of (at least) two versions of Across the Spider-Verse.
"I was wondering when people might start noticing," Leviton, who's previously directed fans to a number of behind-the-scenes trivia about the acclaimed blockbuster, said in a tweet on Thursday.
Elsewhere, Leviton offered a simple "heh heh" in response to a fan pointing out a difference between versions involving The Spot.
It's unclear if there are two versions of Spider-Verse currently in theaters, or if there are even more edits of film in circulation. Also unclear is how this will be handled for eventual VOD and streaming releases.
At the time of this writing, Across the Spider-Verse—directed by Joaquim Dos Santos, Kemp Powers, and Justin K. Thompson—had grossed just under $300 million domestically. Its global total, meanwhile, was nearing $504 million. Since its release earlier this month, the film has not dropped below the top three at the U.S. box office.
In March, the story continues with the aptly named Beyond the Spider-Verse. Returning as voice talent are Shameik Moore as Miles Morales and Spider-Man with Hailee Steinfeld as Gwen Stacy and Spider-Woman. Moore, in fact, has been vocal about his desire to also get a shot at portraying his character in a live-action film.