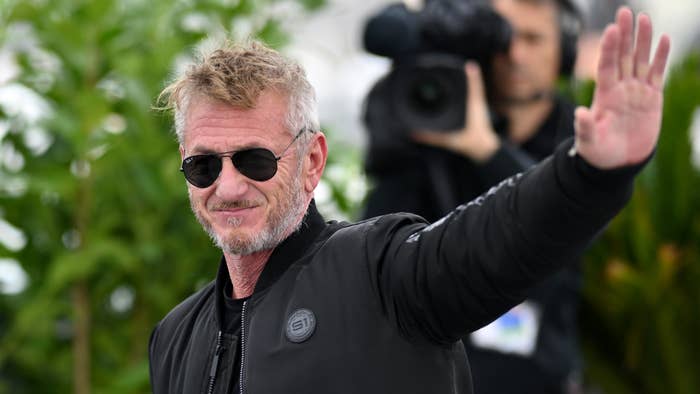 Sean Penn has offered a very headlineable counterproposal for studio execs angling for artificial intelligence-enabled exploitation of actors.
The actor, whose upcoming projects include Patricia Arquette's TIFF-premiered Gonzo Girl, spoke with Variety's Stephen Rodrick for an interview published this week. During the discussion, Penn was asked about the ongoing Hollywood strikes. As previously reported, the use of AI is a source of concern for both SAG-AFTRA actors and WGA writers.
Penn's idea, as he himself detailed, involves a hypothetical meeting with studio bosses during which he would propose a "trade" of sorts.
"So you want my scans and voice data and all that. OK, here's what I think is fair: I want your daughter's, because I want to create a virtual replica of her and invite my friends over to do whatever we want in a virtual party right now," Penn said. "Would you please look at the camera and tell me you think that's cool?"
As Penn pointed out, talk of studios potentially aiming to use actors' likenesses in this fashion constitutes "an indecent proposal." Furthermore, the two-time Oscar winner added, the issue serves as a "real exposé on morality."
Read the full thing here.
Penn isn't the only actor, or artist in general, to raise these concerns. In July, for example, SAG-AFTRA President Fran Drescher noted the concerns of the union when announcing a vote on the eventual strike order.
"[A]rtificial intelligence poses an existential threat to creative professions, and all actors and performers deserve contract language that protects them from having their identity and talent exploited without consent and pay," Drescher said at the time, adding that studios "refused to acknowledge" the growing impact of "enormous shifts" in the film and TV industry.