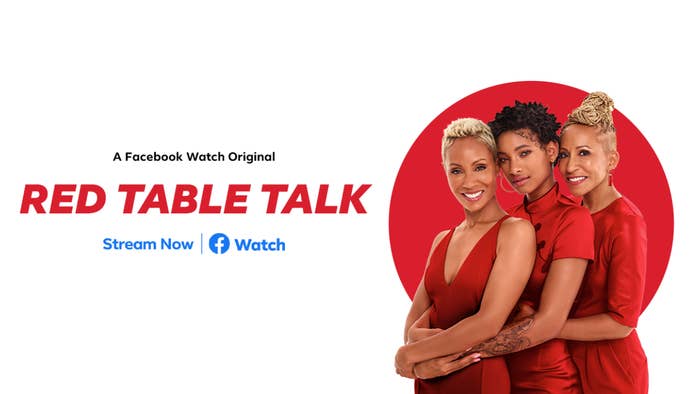 Red Table Talk is reportedly being shopped around amid Facebook parent company Meta's dismantling of its Facebook Watch Originals brand.
Per a report from Deadline, the shift has also spurred the exit of Mina Lefevre, who joined Facebook in 2017 and served as Head of Development and Programming. In terms of the bigger picture, this is all part of a larger string of layoffs—the report states that more than 20,000 Meta employees have exited over the past few months.
Moving forward, Meta's attention will be put toward more VR-oriented original programming.
Complex has reached out to reps for Meta and Red Table Talk for comment. This story may be updated.
Red Table Talk is hosted by the family trio of Jada Pinkett Smith, Willow Smith, and Adrienne Banfield-Norris. The series launched in May 2018, ultimately running five seasons and more than 100 episodes, complete with numerous headlines-making discussions in the process. The most recent episode debuted in December and featured a reunion for the NBC sitcom A Different World.
As recently as last week, Red Table Talk was still asking viewers for their input on presumed future episodes. An Instagram update shared this month, for example, saw the team behind the show urging viewers to send over their relationship stories for the chance to "be featured in an exciting new project."
According to Wednesday's report, Jada and Will's Westbrook Inc. is currently looking to find a new home for Red Table Talk. Additional details, however, had not been made public at the time of this writing.