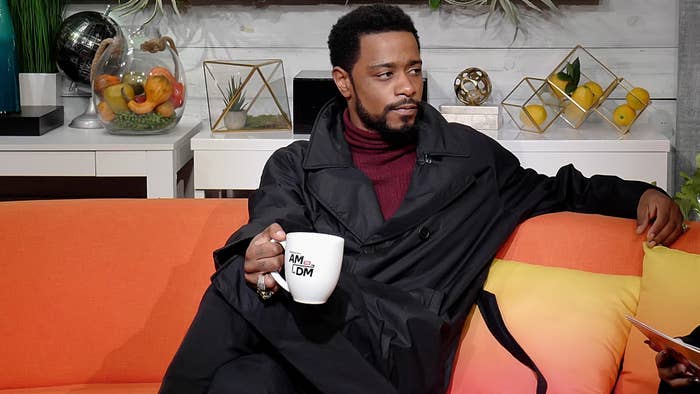 It's hard to deny the disconnect between, say, stories about whether or not the 2021 Academy Awards ceremony will indeed push for in-person attendance and updates on how many people have died due to the pandemic. And while there's certainly an argument to be made about award shows and similar spectacles boasting the potential to inject some art-celebrating comfort (and/or general distraction) into the COVID-19 era, some have argued it's hard to care about such things given the current state of everything.
LaKeith Stanfield, himself a 2021 Oscar nominee for his performance as as Bill O'Neal in Shaka King's Judas and the Black Messiah, briefly entered that discussion this week via an Instagram post that appears to have since been deleted.
Earlier this week, Stanfield shared a screenshot of a Deadline article about rumors of possible Oscars ceremony changes, captioning it "No one cares lmao." In a separate comment, the Atlanta star further emphasized that feeling.
"Real stuff is happening," he wrote. "Who cares about awards."
Stanfield is nominated this year for Best Supporting Actor alongside his Judas co-star Daniel Kaluuya. Of course, the fact that Stanfield and Kaluuya both ended up in that category was a source of immediate confusion when nominees were announced earlier this month. Stanfield himself addressed not instead being given a Best Actor nod, saying in another since-removed post that he was "confused too but fuck it lmao."
The 93rd Academy Awards ceremony, details of which clearly remain in flux, is set to go down on April 25.