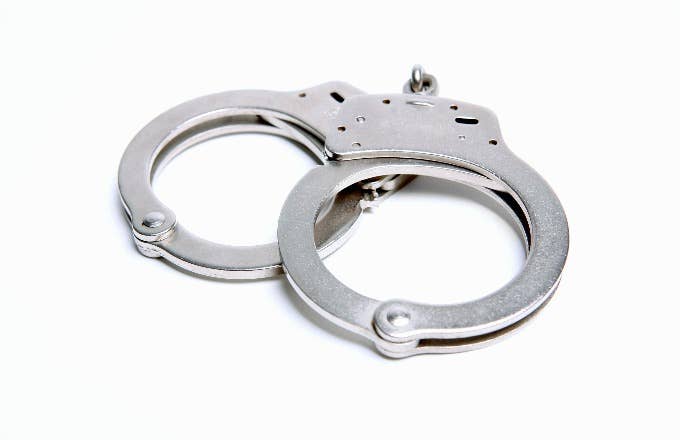 Police in Norway recently staged a mock arrest of the Night King, i.e. the lovable army of the dead dude from a certain HBO series.
The arrest took place mere hours after the final season premiere of HBO's Game of Thrones, with Trondheim police later co-opting the pop culture moment with a Facebook post that included faux arrest photos of the character.
"Funny posts like this one help engage social media users," Trondheim Police's fifth division superintendent Markus Ree toldNewsweek of the stunt. "That's useful when we later ask for help solving crimes or searching for missing persons."
The fictional allegations against the masked man included animal cruelty and wall destruction. As for who exactly was behind the mask, police said a young officer had been hand-selected for the role.
In recent Thrones coattails-riding news, Donald J. Trump recently re-entered those waters amidst the release of the redacted Mueller report. In a tweeted meme earlier this week, Trump utilized some noticeably Thrones-like fonts to say things like "NO OBSTRUCTION" and "NO COLLUSION." 
Following mockery of the meme, HBO shared a statement again affirming the network would rather its property not be used for "political purposes."
Of course, we'll have forgotten all of this by the time the second episode of the show's final season drops Sunday. As with the season 8 premiere, David Nutter will direct. Helming the premiere, Nutter recently toldVanity Fair, was akin to being tossed a life jacket when you're in the middle of the ocean and unable to swim.