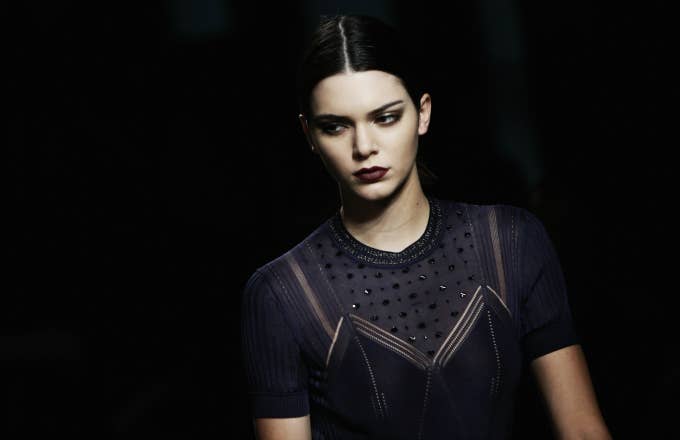 The person who thought superimposing their face atop iconic photos of 2Pac and the Notorious B.I.G. has been hit with another lawsuit. Photographer Al Pereira has filed suit against Kendall Jenner Inc. claiming she had "no right" to use his work as part of a quickly pulled T-shirt line that has been met with overwhelming backlash, TMZreported Wednesday.
Pereira's suit centers on the photographer's fucking perfect shot of 2Pac, Biggie, and Redman featuring a well-placed middle finger. Kendall and Kylie Jenner's controversial T-shirt collection used a cropped version of the image, altering it further with the addition of Kendall's face.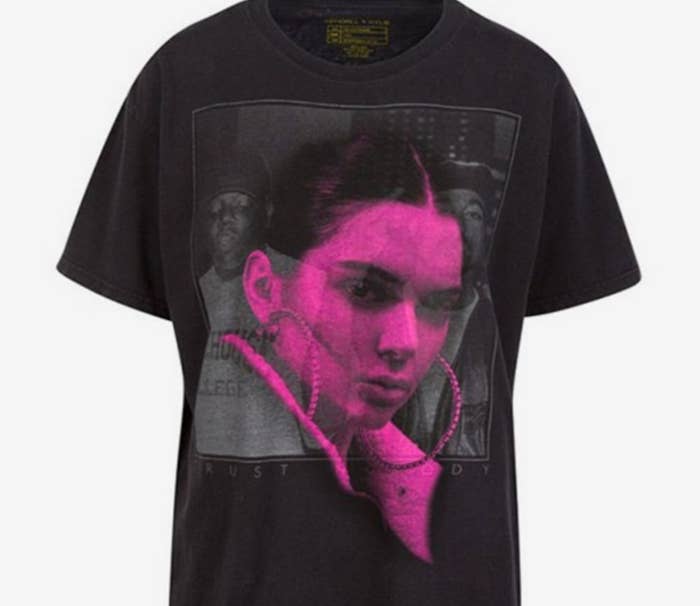 To this day, no one really understands what the point of this T-shirt line even was. Seriously, who cleared this shit?
The line—which also featured altered images of Metallica, Kiss, Ozzy, Jim Morrison, and more—previously inspired a lawsuit from photographer Michael Miller. Miller alleged he had "at no time" been notified by Kendall and Kylie's team about authorizing the use of his 2Pac photo.
In a subsequent statement, the Kendall + Kylie brand called the copyright infringement claims "baseless" and said they only sold two shirts before pulling the line. "There has been no infringement or violation of anyone's rights," the statement said. In June, Biggie's mother—Voletta Wallace—called out Kendall and Kylie for disrespecting the artists. "I have no idea why they feel they can exploit the deaths of 2Pac and my son Christopher to sell a t-shirt," she said on Instagram. "This is disrespectful, disgusting, and exploitation at its worst!!!"