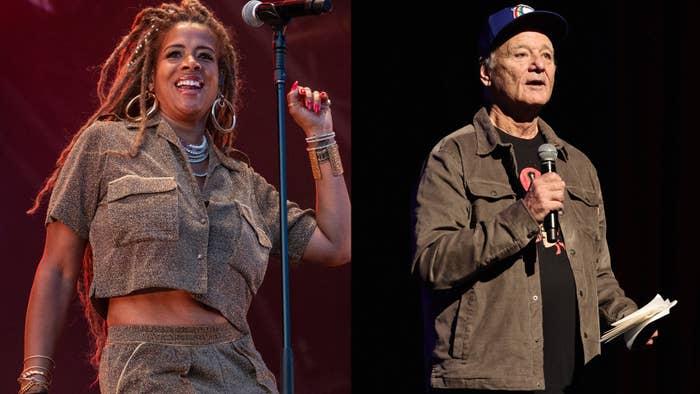 Kelis has issued several succinct responses amid the ongoing tabloids-spurred speculation that she and Bill Murray are dating.
As seen in the ensuing comments of the recent Instagram post below, Kelis—who previously said she "wouldn't bother" with addressing such chatter—pointed out that "everyone's dumb and will believe anything." She also noted that she and Murray will be fine no matter what the tabloids are saying; in fact, Kelis has understandably found the humor in this aspect of the gossip machine.
"[B]ut the best part is we are both blessed, rich and happy," she said in response to one comment. "So who's really laughing. … now that's funny."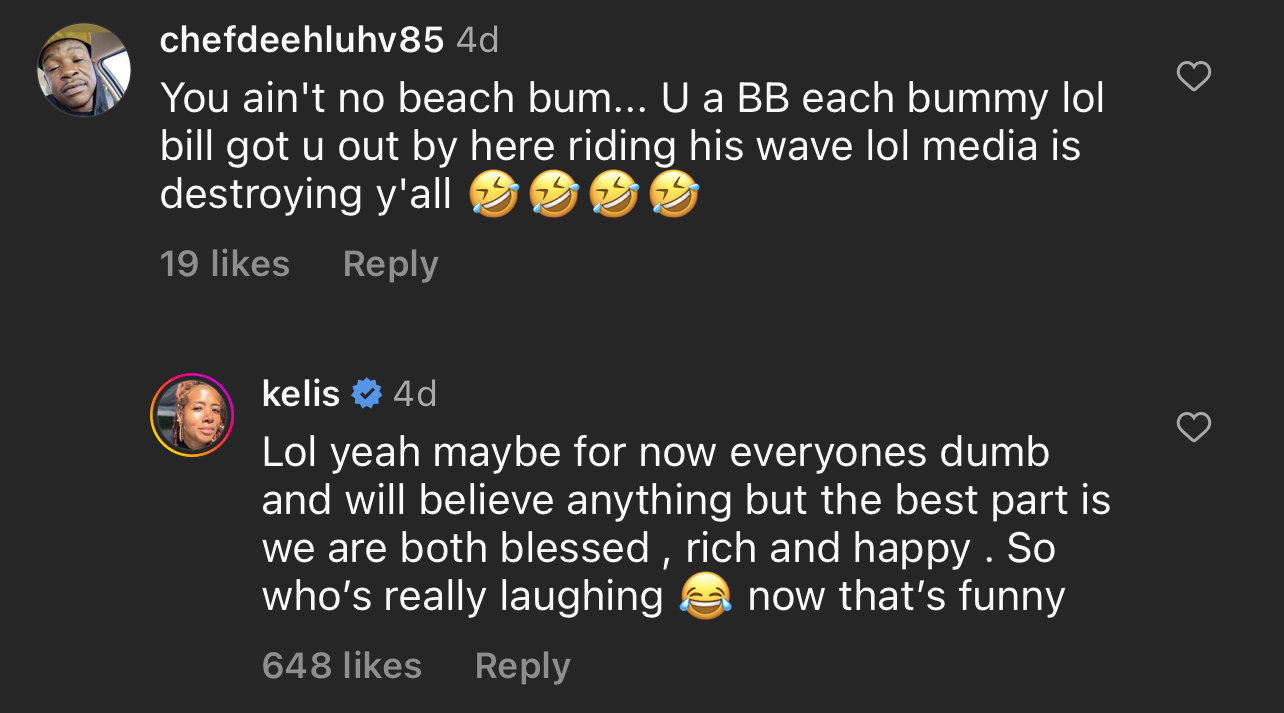 In another post, Kelis responded to a few more Bill-centered comments. To an individual who declared they were "just here waiting for Bill to show up," Kelis offered some helpful advice—"keep waiting"—and directed another commenter to Bill himself when asked where he was.
As for whether the rumors are "a hoax," Kelis had this to say: "[I]t's all stupid, I don't know what it is."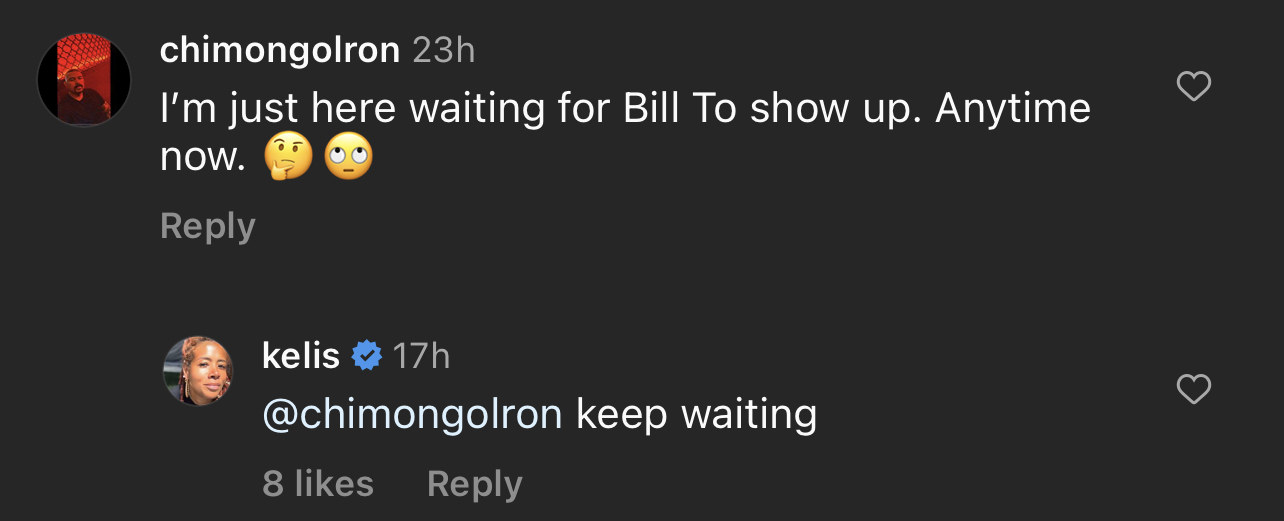 Of course, the tabloid activity at the center of all of this is merely the latest example of such outlets (as well as the more mindless members of the general public) intentionally denying the fact that people can simply be friends, sans romance. But nuance (something we're all in dire need of these days) doesn't equal clicks, does it?