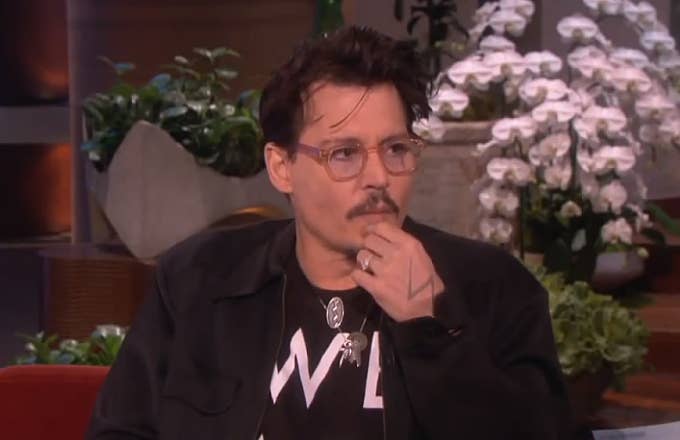 After undergoing surgery for a minor hand injury which reportedly occurred offset, the recently married Johnny Depp will now be recuperating for a bit longer than originally expected. Production on Pirates of the Caribbean: Dead Men Tell No Tales is planned to resume on or around April 15th, allowing for "at least four weeks" of recovery for Depp's injury. This delay is not expected to uproot the film's release date of July 7, 2017.
The Pirates franchise is now worth over a billion dollars, and any subsequent entries will surely help all of us forgive the widely unseen Mortdecai — a film that could only have been improved by starring the elusive George Costanza. Dead Men Tell No Tales, the fifth Pirates film, sees Depp reprising his career-redefining role as Captain Jack Sparrow with some cinematic assistance from Geoffrey Rush and Javier Bardem.
Though Depp has recently made headlines for slurring his way through a Hollywood Film Awards speech and chopping it up with Marilyn Manson on a pretty solid rendition of "The Beautiful People," I would like to believe he's also still the same actor that gave us fondly referenced films such as Edward Scissorhands and Finding Neverland. At any rate, he still seems pretty cool for a guy who owns his own island.