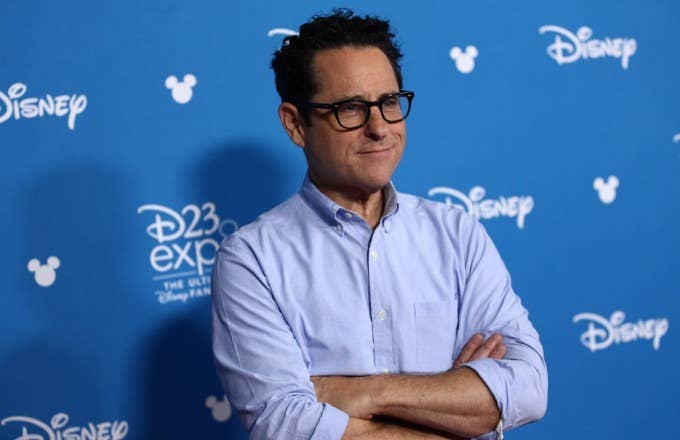 In the future, when Star Wars fans of yet another generation kick back and watch all nine films from the main trilogy in sequential order, The Rise of Skywalker director J.J. Abrams is aiming for them to feel wholly satisfied with what's asked and answered in the larger narrative.
Vowing that he and the team are "not screwing around" with the series closer, Abrams—who previously helmed The Force Awakens—toldEntertainment Weekly as much as he probably could regarding matters of Skywalker.
"This is about bringing this thing to a close in a way that is emotional and meaningful and also satisfying in terms of actually answering [as many] questions as possible," he said in an interview for the publication's November issue. "So if years from now, someone's watching these movies, all nine of them, they're watching a story that is as cohesive as possible."
Abrams also explained that, while there were obviously planned elements to the new movie, he and co-writer Chris Terrio made a point to keep "discovery" on the brain.
"It also doesn't mean that there's a list of payoffs that we have to do because of setups," he said. "But we also were very much aware this is the end of the trilogy and it needs to satisfy. We went into this thing knowing it has to be an ending."
Though Skywalker won't arrive until Dec. 20, Friday also brought the release of an official release schedule for another highly anticipated facet of the Star Wars universe: The Mandalorian.
The Disney+ series will premiere Nov. 12, with a second episode launching shortly after on Nov. 15. From there, it's all weekly drops aside from the penultimate episode on Dec. 18.