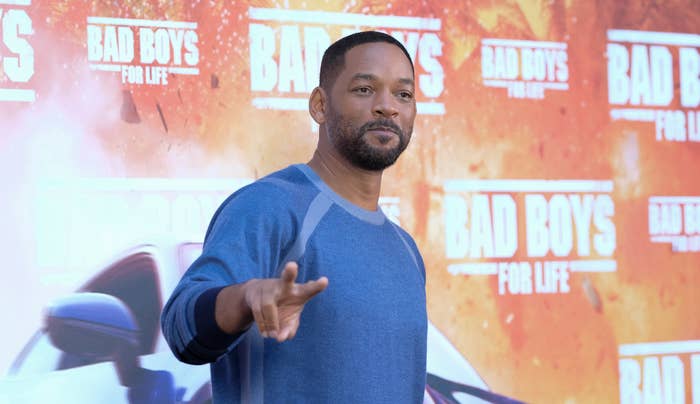 Bel-Air, the much-hyped dramatic reimagining of the classic sitcom The Fresh Prince of Bel-Air, has found its Will.
Industry newcomer and West Philly local Jabari Banks will step into the role originated by Will Smith in the new series from Peacock, as announced by both the streamer and Smith himself on Tuesday. Banks, per a press release, graduated from the University of the Arts in Philadelphia last year. When he's not busy acting, he also flexes his creativity via music.
As previously announced, Peacock has already ordered two seasons of the dramatic take on the classic comedy, which fans will note is actually an adaptation of a viral video (see below) from Morgan Cooper.
"From the deepest parts of my heart, I wanna say congratulations to you," Smith is seen telling Banks in a clip shared Tuesday.
Reacting to the news, Banks said he's "ready to bite down" on this potentially life-changing role. According to Banks, he first became aware of the Fresh Prince revival project after his father sent him an article about it.
"He was like, 'Yo, you should really do this,'" he explained. "I was like, 'Dad, that's not how auditions work!'" Just two months later, Banks said he received info on the audition from his agent.
Below, see the full video of Big Will welcoming Jabari Banks into the Fresh Prince family and wishing him success on the "fantastic road" that's ahead of him.
Bel-Air is produced by Universal Television and Westbrook Studios, the latter of which is part of Will Smith and Jada Pinkett Smith's Westbrook Inc. See the official synopsis for the new drama series, which counts Los Angeles and Philadelphia among its shooting locations, below:



"Set in modern-day America, Bel-Air is a serialized one-hour dramatic analogue of the 90's sitcom The Fresh Prince of Bel-Air that leans into the original premise: Will's complicated journey from the streets of West Philadelphia to the gated mansions of Bel-Air. With a reimagined vision, Bel-Air will dive deeper into the inherent conflicts, emotions and biases that were impossible to fully explore in a 30-minute sitcom format, while still delivering swagger and nods to the original show."
A premiere date for the series has not yet been announced. 
Sign up for Peacock
to stream NBCU shows