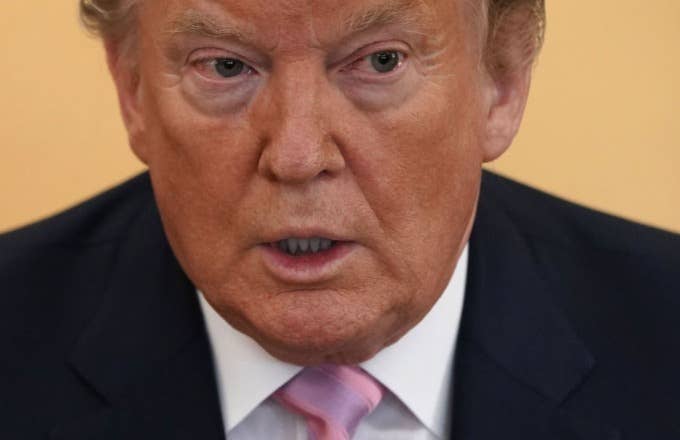 Though politicians have an embarrassingly deep history of attempting and typically failing to co-opt music in the name of downright contradictory campaigns, the latest development in an instance of Dark Knight Rises bastardization by the Trump team is particularly juicy.
The clip in question was put together as part of the 2020 re-election shitshow and included an obviously unauthorized use of the score from Christopher Nolan's 2012 Dark Knight sequel. Now, per CNBC, the campaign video has been removed from Twitter as Warner Bros. announced legal action.
In a statement Wednesday, a studio spokesperson confirmed the unauthorized nature of the score's inclusion and said that "legal channels" were now being utilized. "The use of Warner Bros.' score from The Dark Knight Rises in the campaign video was unauthorized," the rep said. "We are working through the appropriate legal channels to have it removed."
The offending clip placed Hans Zimmer's "Why Do We Fall?" among Trump fuckery and also included some Dark Knight Rises-esque font choices. Per a separate report from CBS, Trump tweeted the video Tuesday. In it, Trump voters are told they "proved them all wrong" with their continued support of the former Apprentice host.
On the non-Trump side of the national 2020 headache, a number of POTUS hopefuls have announced campaigns in recent months without the unauthorized use of a score from a Christopher Nolan movie. Beto O'Rourke, Kamala Harris, Bernie Sanders, and Cory Booker are among the Democratic contenders whose campaign footage thus far has included zero inane references to the Nolan canon.