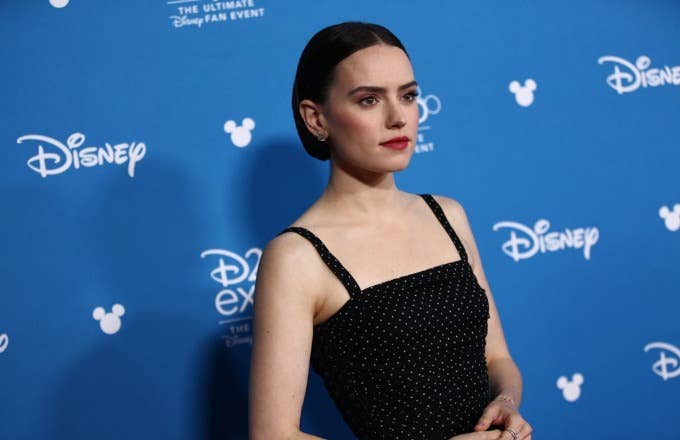 The Mandalorian may be rightfully dominating the Star Wars conversation at the moment, what with Baby Yoda and all, so you'd be forgiven for next month's release of The Rise of Skywalker having slipped your mind. 
Star Daisy Ridley (Rey) recently spoke with Entertainment Weekly about the latest entry in the cinematic canon, which notably closes out the Skywalker Saga. As presumably expected, it sounds like fans will indeed be getting some firmer intel on Rey's origin story.
While Kylo Ren (Adam Driver) previously told Rey that her parents were "filthy junk traders" who sold her off in exchange for drink money, Ridley—like many viewers—noted that this explanation isn't satisfactory.
"The parents thing is not satisfied—for her and for the audience," Ridley said. "That's something she's still trying to figure out—where does she come from?"
Speaking on the "junk traders" moment from Episode VIII, Ridley took a dive into Rey's assessment of Kylo's remarks. "It's not that she doesn't believe it," Ridley said, "but she feels there's more to the story. And she needs to figure out what's come before so she can figure out what to do next."
Star Wars: The Rise of Skywalker is directed by returning Force Awakens boss J.J. Abrams. It hits theaters on Dec. 20.