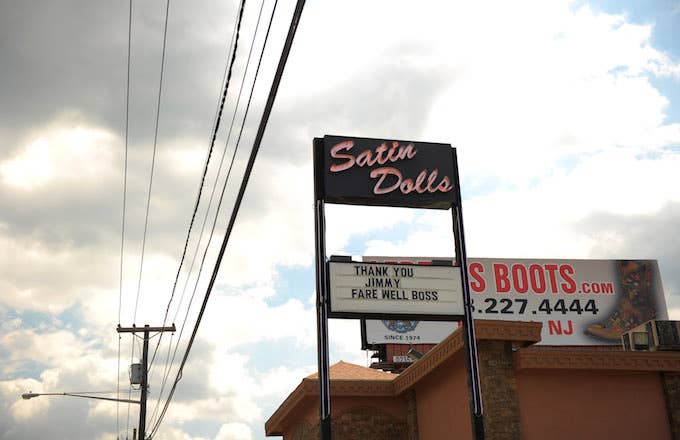 Farewell, Satin Dolls Bada Bing.
New Jersey has ordered the Lodi strip club on Route 17, featured prominently in David Chase's HBO series The Sopranos, to cease all operations. Attorney General Christopher S. Porrino made the tragic announcement Thursday, NJ.com reported. A.J.'s Gentlemen's Club was also ordered to discontinue its gentlemen clubbing. In what can undeniably be considered a very on-brand move, the club's owners have been the subject of a state investigation for more than six years. According to Porrino, Anthony Cardinalle was "criminally disqualified" from continuing his involvement with club operations, but declined to acknowledge this. "Large amounts of cash" moving in and out of the clubs were also unaccounted for by the owners.
Back in 2013, Cardinalle—who was allegedly involved with the Genovese crime family—was ordered to pay a fine and spend 30 days in jail after pleading guilty to racketeering conspiracy and conspiracy to commit extortion charges. "Illegal activity was glorified at the Bada Bing in the fictional world of Tony Soprano, but it has no place in modern-day New Jersey," Porrino said in a statement. "It's time to shut it down."
The real-life Satin Dolls was a mere bikini bar. As Bad Bing on Sopranos, however, the club offered actual nudity. The Bing was the backdrop for a number of pivotal moments from the classic series' six-season run, including Paulie Walnuts' Virgin Mary vision. 
The Sopranos sealed its fate as one of the greatest television series of all time with its still-heavily-debated finale a decade ago. As of last year, the ending still makes Chase "want to cry."