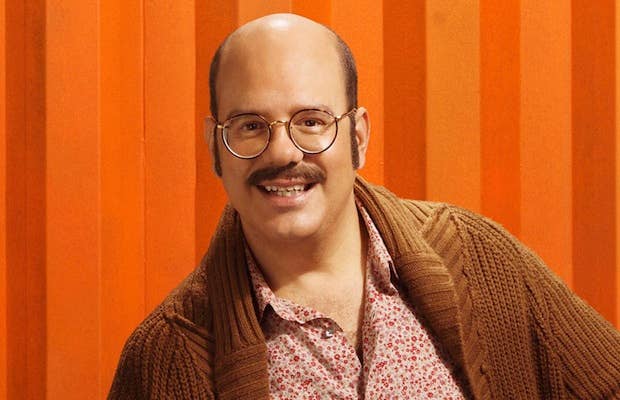 Next season of Community just got that much better. According to Vulture, Arrested Development star/the guy who did cocaine one time in the White House, David Cross, will guest star in an episode of Community during the show's upcoming fifth season.
This news is awesome enough on its own, but it's not even the whole story: Apparently, Cross isn't guest-starring in just any old episode—he'll be appearing in an episode that's a follow-up to the 2011 Dungeons & Dragon's episode, "Advanced Dungeons & Dragons." If you've never seen that episode, a) your life has been severly lacking until now, and b) go watch it on Hulu right this second, because it's available for free.
According to an official episode description, Cross will portray Hank Hickey, the "bitterly estranged son" of Jonathan Banks' professor character, Professor Hickey. As for how he comes into contact with the study group, Hank apparently joins them "for, at the very least, the second most important game of Dungeons & Dragons ever." SOMEONE MAKE HIM A REGULAR NOW.
Community returns to NBC for its fifth season on January 2nd. No word yet on when Cross' episode will air, but it is scheduled to begin filming this week.
[via Vulture]