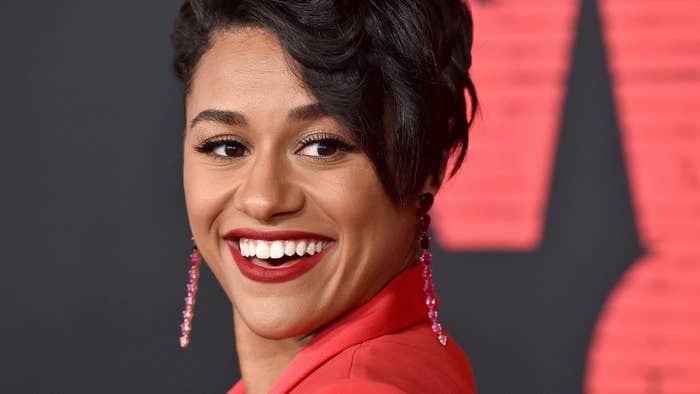 On Feb. 19, Westside Story actress Ariana DeBose opened the 76th British Academy of Film and Television Arts award show (BAFTA) with a musical number that went viral on social media.
The number consisted of DeBose shouting out woman nominees. "Angela Bassett did the thing. Viola Davis, my 'Woman King. Blanchett Cate, you're a genius. Jamie Lee [Curtis], you are all of us," the Oscar winner rapped. Her performance went viral in a negative way, with many ultimately teasing the star. Many critics called the performance awkward, resulting in DeBose deactivating her Twitter account. 
Recently, DeBose joined Zoe Ball's BBC Radio 2 Breakfast Show and spoke about it all. "Honestly, it's not like I'm like, 'Hey, BAFTA, let me in!' They actually called me, believe it or not," DeBose said. "But that was the assignment. Like, 'Come celebrate women,' and I was like, 'Absolutely!' We did that, and it was fun. Not gonna lie, I had a blast," she said. 
"[It was] so awesome, and then I spent the rest of the night, you know, cutting a rug. Which, is that something you say here? Cutting a rug with Emma Thompson. It was fabulous. I had a great time," she said, in reference to dancing with Thompson. 
Following the widely discussed performance, DeBose took to her Instagram to repost a video of Lizzo mimicking her viral moment at a concert in Amsterdam. The "Juice" singer posted a clip of herself repeating "shake it off, Angela Bassett did a thing," to the crowd as they cheered. "Ariana, you will always be the icon and the moment," Lizzo wrote in the post's caption in support of the actress. 
"The internet is wild y'all! 🤯. Appreciate all the love 💕," DeBose captioned her repost.