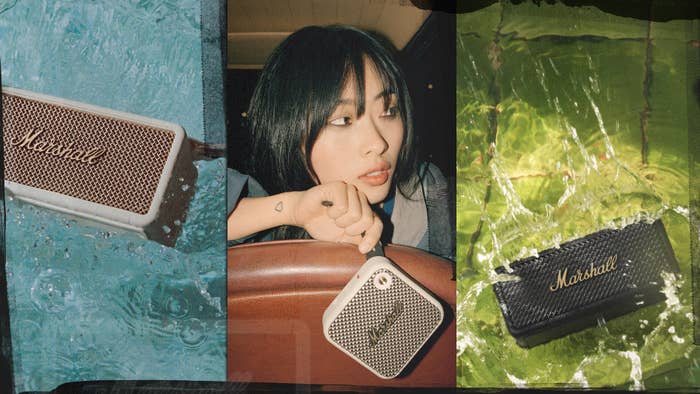 Music sets the tone no matter where you are, but the wrong speaker can make or break the vibe. With outside back open, people are out and about a lot more, making up for lost time, and don't always know where the day or night will take them. But no matter the answer, there's one thing no one should ever leave home without: a portable Marshall speaker.
The Marshall brand is an audio and tech powerhouse that unites music enthusiasts with state-of-the-art speakers that come in a variety of models, and are suitable for all tastes. And the best part about them is that they are mighty with surround-sound potential wherever you have your fun.
Here are three portable Marshall speakers you should buy to help you keep the vibe outside this summer, and amplify the party with an iconic sound experience.
Be Wild and Free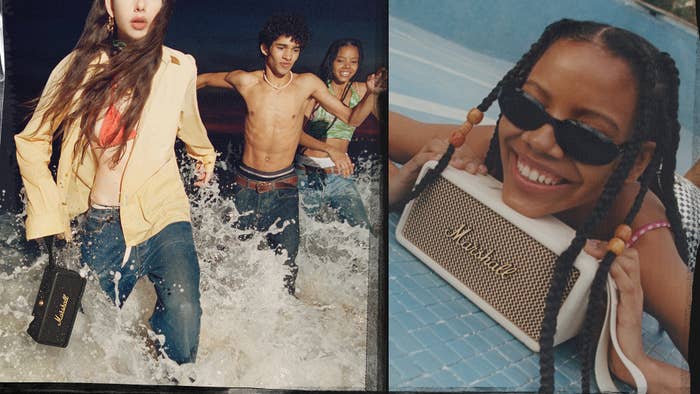 Middleton
Price: $299.99
When looking for a portable speaker with quality sound, Marshall's Middleton speaker is just what you need. You can pack this for your beach days, take it along to a festival, or wherever your heart desires for a party on the go. The Middelton was built with two 3/5'' tweeters, two 3" woofers and two passive radiators in a quad-speaker setup with 20+ hours of playable hours on one charge. This system can provide immersive sound wherever you are, in doors or outdoors and in rain or shine. It's dust and water resistant, too, so nature won't ruin the party. Plus, it has a portable charging bank for your phone and other devices, so you'll never be disconnected.
The City Trotter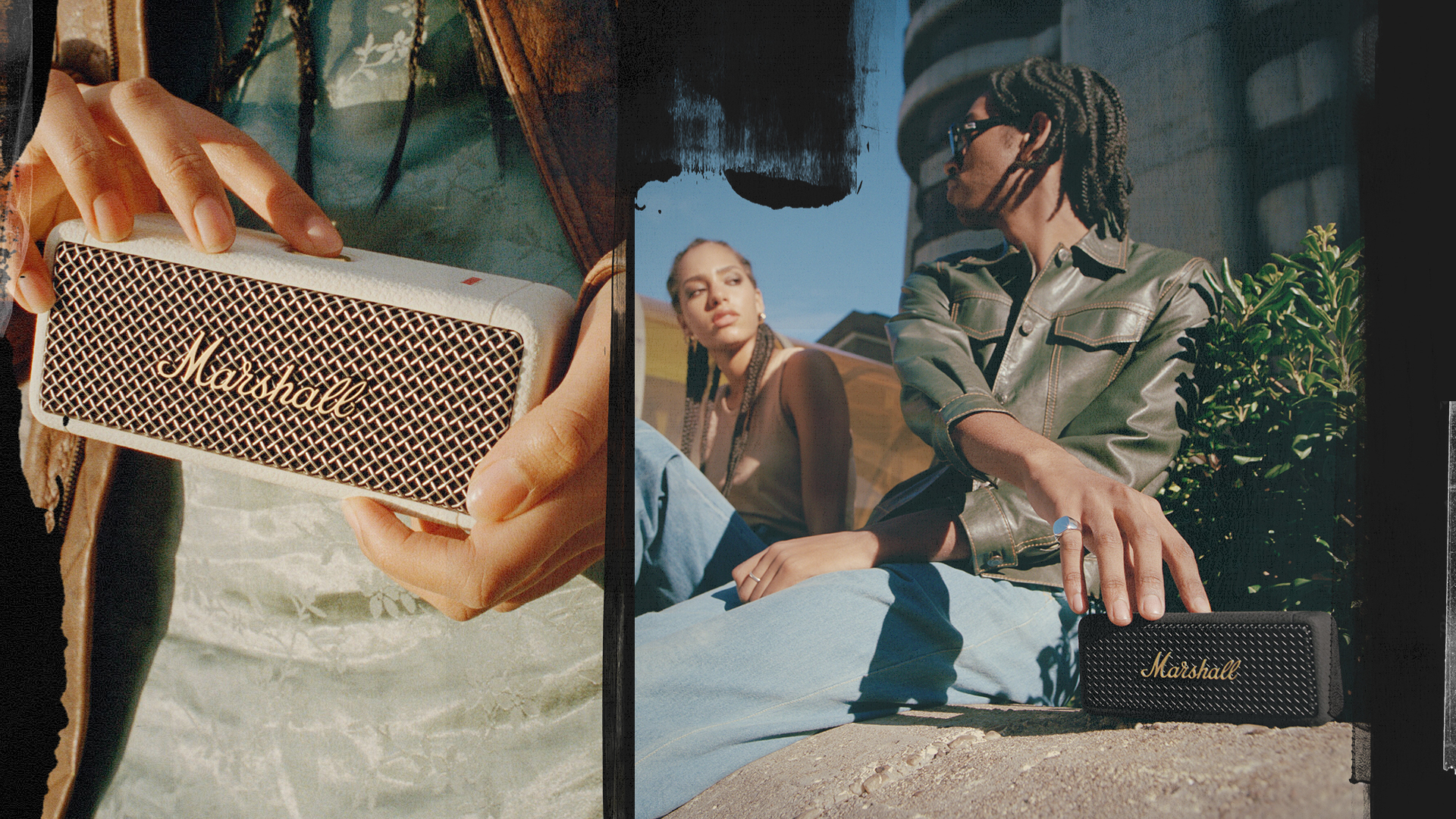 Emberton II
Price: $169.99
The Emberton II packs 30+ hours of portable 360 sound play time into this water resistant speaker. It's as loud and vibrant as a city sidewalk, with two 2" full range drivers and two passive radiators to bring you the robust sound you love. So take a stroll, post up downtown, or hit a park, and amplify your audio experience to help the good times roll. Then take advantage of stack mode where you can connect it to other Marshall speakers for more vibes.
Instinctive Travels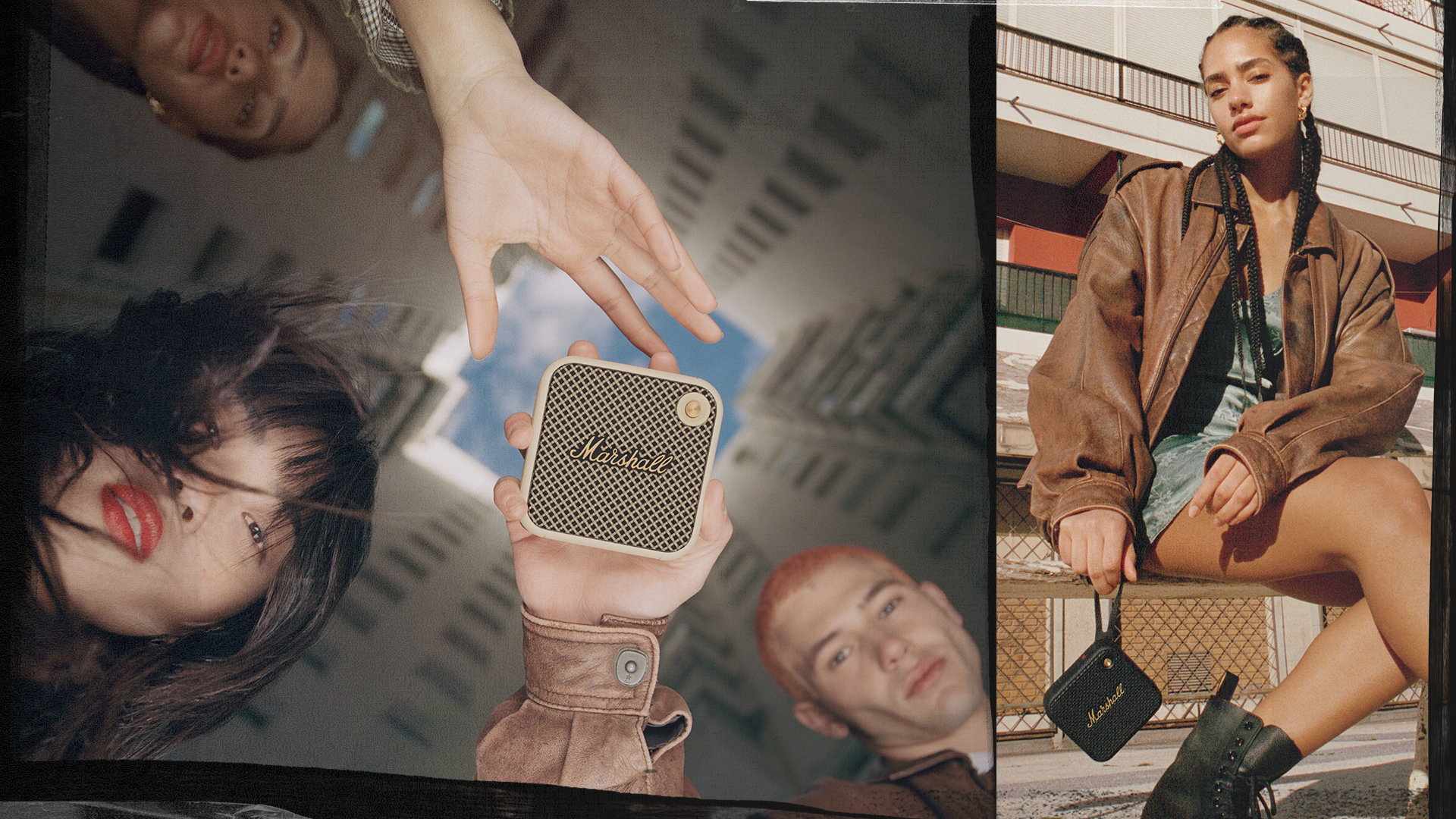 Willen
Price: $119.99
Not all heroes wear capes, but some bring the Willen with them to the meet up. You can throw it in your bag, listen to it while skateboarding, set the mood at the cookout or wherever you are, whether you are gathering with friends or flying solo. This speaker easily fits in your hand, and has a rubber back-mounted strap that can attach to your bag, bike, or anything else you find yourself carrying in transit. So no matter where you are, you'll be able to enjoy a top-tier audio experience with up to 15 hours of play.