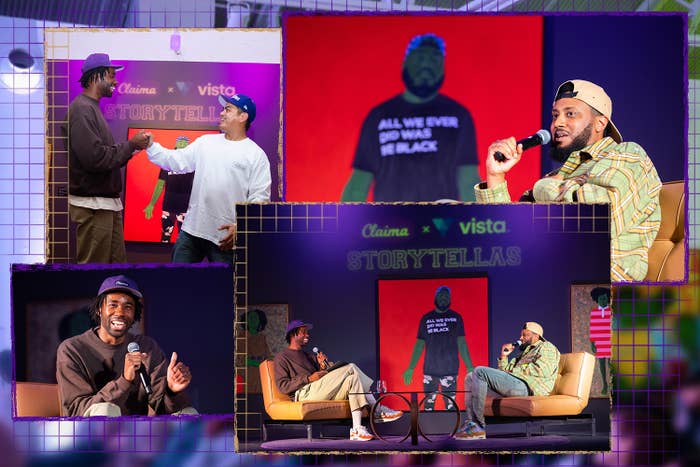 Some people choose to chase their dreams, while others decide to build theirs. For Bimma Williams and BJ Frogozo, the latter was their only option. But growing up in Baton Rouge, Louisiana and Terre Haute, Indiana, respectively, didn't exactly provide an environment for networking or robust culture. Yet what these budding entrepreneurs may have lacked in their surroundings, they made up for with vision and unwavering determination. 
Bimma and BJ's venture into creativity formally began with sneakers. BJ's first gig was working retail at Finish Line, while Bimma earned his first paycheck at the first-ever Black owned sneaker boutique in his hometown. After college, their careers continued to blossom with Bimma landing a position at Nike and BJ becoming the marketing manager at Interscope Records. Despite their individual success, the pair had yet to meet but had a similar desire to do more to help creatives and entrepreneurs of color. Their paths finally crossed in 2019, when they were introduced by a mutual creative in Portland. According to Bimma, it went from being a short catch up to "feeling like we were two old friends."   
"We started meeting every day at a coffee shop and talked about ideas and the lack of information for Black and Brown creatives, people trying to get in footwear, and wondered how do we tell that story?" BJ shares. "We developed this cadence. It was, 'Hey, Bimma, what's your idea for the day,' and I'll start calling people and figuring out how to go produce it. And that's kind of how it started."
By "it" BJ means Claima Stories with Bimma, which is inspired by the "claim a seat at the table" mantra. The cultural entertainment company has become the No. 1 careers podcast on Apple, and has featured interviews with high-profile figures such as Melody Ehsani, Jeff Staple, Tyler The Creator, and most recently, J.Cole's manager and Dreamville co-founder, Ibrahim "IB" Hamad. 
Coming off the heels of their Dreamville Festival taping, we caught up with the Claima founders, who are part of the Complex B.O.S.S. program that spotlights the work of minority-owned small businesses, to talk about how everything came together, their own personal hurdles, and why imposter syndrome is at the root of all our fears.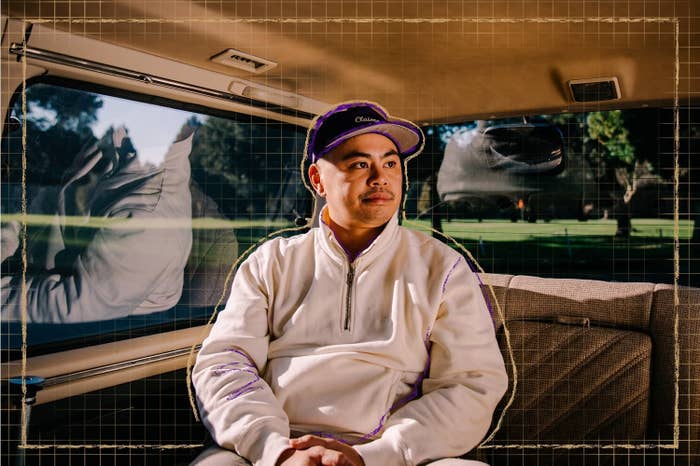 What would you say was the hardest aspect of launching Claima Stories?
Bimma: At the time, I was working at Nike, and it was challenging because I spent my whole life trying to get to an aspirational place in a career but Claima was taking off, so I had this fork in the road. Career wise, I'm at Nike, bro! But then BJ and I got Claima, and we're getting attention. Footwear news is talking about it, Sole Collector's talking about it. It was this identity crisis of, Man, can you leave this cultural icon and go do this thing? You have two personal stories of people who've failed at it, and you want to go try!? And on the other side of it, BJ and I faced our first major lesson. I don't call these losses, but we were pitching a company for about four months to bring funding. Essentially, a sponsorship to fund the next season of Claima. We thought everything was aligned and then they sent us an email and told us that the deal was off. That was a major blow.
As you continue to grow, what has been the best problem you've encountered by the success?
BJ: The best problem is you get so much inbound from brands that want to work with us because the message is something everyone wants to align with. Our lens is authentic to the Black and Filipino and Asian and Latinx communities that they want it, they need it. They're knocking on our door. How do we replicate this? I'm starting to see people try to do what we're doing. And I'm just like you haven't been there, so you don't know how to communicate that to people. 
Also, our thing is we're building community. I have a list of people I talk to every morning who are in our community, just checking on them and making sure they're doing okay, and making sure they're in a good mental place. I'm an open book. I've done everything in entertainment from end to end, and if you need help with something, I probably know somebody. I'm going to connect you just because we're trying to be a conduit for that kind of energy.
Are you both good with people?
Bimma: Oh, yeah, that's a shared strength. We get along with people pretty well. We build networks, we build community. If anything I've learned in life and in this journey it's that life is people, family is people, business is people. If you aren't good with people, it's going to be very hard to navigate this world. It's people who pull you into situations that you don't see for yourself, or you can't see for yourself, because you're not in certain rooms. 
I love speaking to folks in this space because oftentimes their stories are told and oftentimes, folks from our communities don't even know these options are possible.
"If the environment that you grow up in you're only shown the path of employee-employment, well then that becomes your comfort zone and your definition of success." —Bimma Williams
You were able to record an episode during the Dreamville Festival. How did that opportunity come about? 
Bimma: We have a great partner at Vistaprint and so we started working with them on a concept called STORYTELLAS, which is live community building with entrepreneurs of color. And honestly, it's a moment for us to get real candid about business and what the journey's like. We started it in Portland. We had Trinidad James as a guest and Trinidad spoke with our local community about his experience, going from stylist to artist to brand builder. So the next opportunity that came up was Dreamville. 
How was the Dreamville Festival different from other tapings? 
BJ: This is a tour. We went on tour last summer where we visited five cities. We're going to do, I think, six cities this time around, and Dreamville was the second stop. We invited about 50 to 60 Black and Brown business owners to help connect. Some of the feedback I get when we're in the community and talking to people is that they don't have time to network with friends and they don't have time to network with other business owners. We want to build that space. 
Bimma: We're going to meet with young folks that have side hustles, or they already are in their business. And we're just going to talk shop and just a casual opportunity to have an intentional conversation surrounded by entrepreneurship. So we're super excited about [this tour]. I'm excited to be back on stage and be interviewing folks about their businesses and careers. 
How would you describe the creatives and entrepreneurs who attended the festival?
Bimma: It was a mixture of folks from photographers to restaurant owners. They were coming to learn and to be inspired by the stories of Cheetie Kumar, founder and head chef at Garland and Dreamville's IB. One attendee in the audience happened to be a music producer and handed IB a USB drive with music during the Q&A. People came seeking knowledge for how they can elevate their game and get closer to achieving their goals. Seeing people being proactive about their dreams, seeing what makes them get up in the morning, seeing what drives them is an awe inspiring learning moment to experience for us.
What advice did IB offer that you think really resonated with the audience?
BJ: IB spoke about trust, not only in your own business and in yourself, but needing to have trust to work with people. Oftentimes, when you're an entrepreneur and you're passionate about your business, it can be difficult to let others come in and give them the trust to be able to grow into the role and continue to stay passionate about that common goal. IB spoke of his own struggles with allowing others to grow and letting them make mistakes and still trusting them to come in and continuing to work. 
"Some of the feedback I get when we're in the community and talking to people is that they don't have time to network with friends and they don't have time to network with other business owners. We want to build that space." —BJ Frogozo
What was your biggest takeaway from your time at the festival?
BJ: "We don't get this in Raleigh," one attendee commented. In many southern states, it's rare that a premium and elevated event series like Dreamville Festival would come to town. It reminded me of my experience growing up in Louisiana. It's important that we're reaching out to our community in the south and midwest, because they're oftentimes left out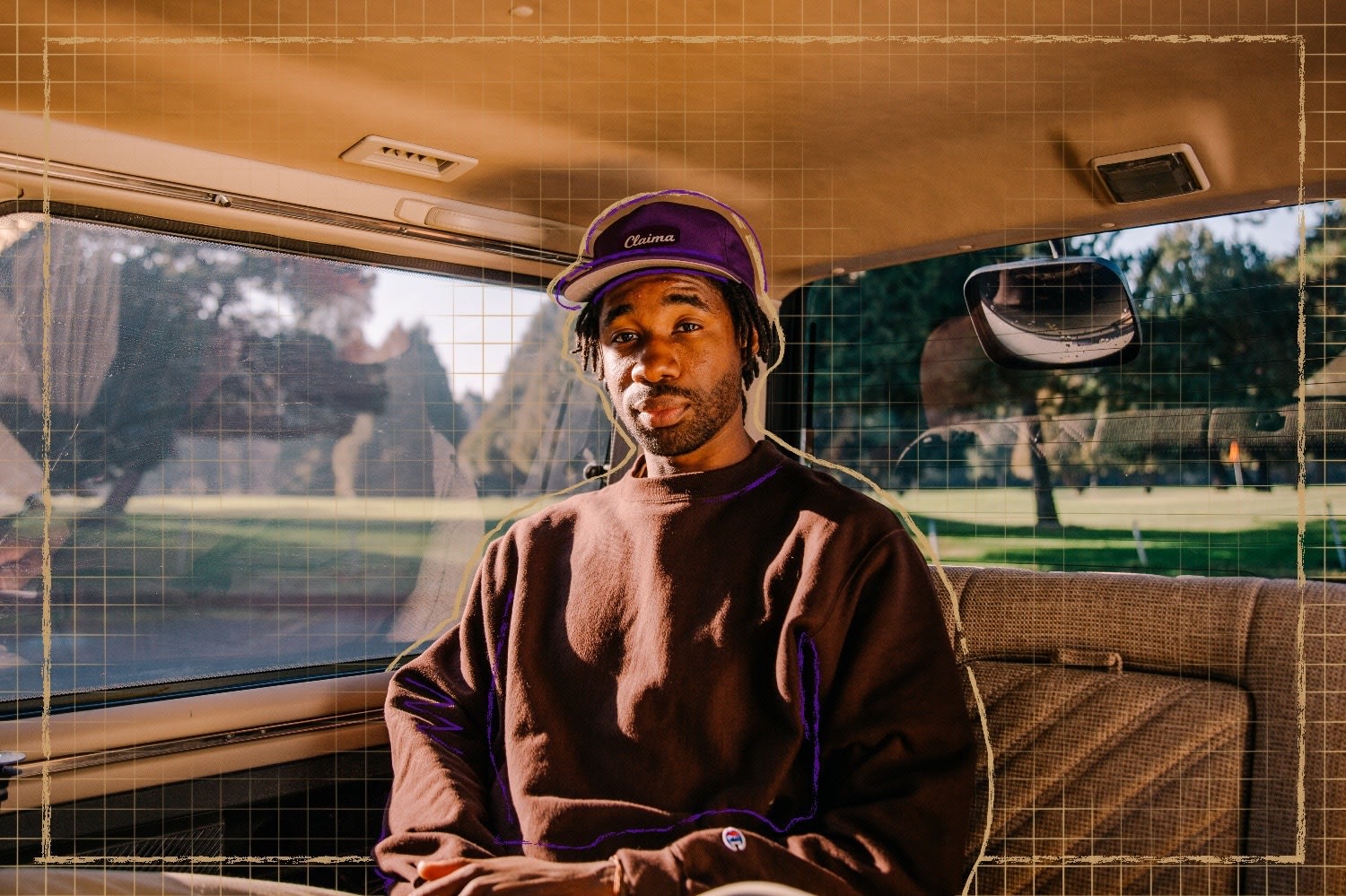 Why do you think so many people are afraid to chase their dreams, and what advice can you give to someone who is too timid to try?
Bimma: One of the reasons for that is your environment. If the environment that you grow up in you're only shown the path of employee-employment, well then that becomes your comfort zone and your definition of success. You don't hear the success stories of other journeys. So, while you might have these ideas, you have this built-in boundary that you can't see. 
The other factor is if you've seen failure you might internalize it and say, 'Well, I might fail too' versus allowing it to just be an isolated incident or understanding the circumstances. The other thing is, racial discrimination, as a whole. Period. And ultimately, impostor syndrome. We don't think it's for us. We don't think we're capable. And so folks who are brilliant, would much rather go work at an organization than go start their own thing.
What's next for Claima?
Bimma: For us, our vision is to expand. You're familiar with Uninterrupted, I'm sure, and what they've been able to do from the hub of athletes, why can't we do that for creative entrepreneurs of color? Why can't we create in that way where we have content that expands into documentaries and TV and film? But we also have our impact arm where we have funding and education and workshops for creatives, to help them create sustainable businesses. That's truly where we want to go.
Claima Stories with Bimmais available wherever you listen to podcasts. Be sure to check out their site for more discussions with entrepreneurs of color.