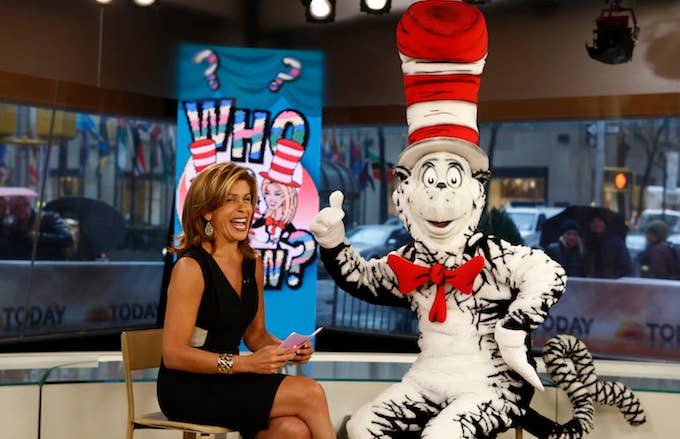 One of the world's most beloved cartoon characters is coming back to the big screen as Warner Bros. has officially given another Cat In The Hat movie the green light. According to The Hollywood Reporter, the studio plans to make it the first film in a series of releases based on the characters or worlds of famed children's author Dr. Seuss. 2003's live-action spin on the kids' classic saw Mike Myers take on the main role, but this version will bring it back to the story's two-dimensional roots. 
The president of Dr. Seuss Enterprises Susan Brandt released a joint statement about the new venture with Warner Animation Group, stating they'll be "reimagining the beloved characters and stories for theater-going audiences while keeping the integrity of Dr. Seuss's vision intact." 
Warner Animation Group just might be the perfect home for the latest iteration of this classic from the whimsical universe, especially after the 2003 live-action version of the film failed to live up to the success of 2000s How The Grinch Stole Christmas. So far, the studio's biggest successes have come from another kids' favorite, Lego movies, with The Lego Movie and The Lego Batman Movie doing big box-office numbers.
The chairman of Warner, Toby Emmerich, is just as excited about the partnership. "Our Pictures Group is home to some of the world's most popular film franchises, and we're honored to add Dr. Seuss titles to that roster," he said.
There's no word yet on the release date, since the film is still in the development phase, and production is also still on the hunt for a writer to bring it all together.