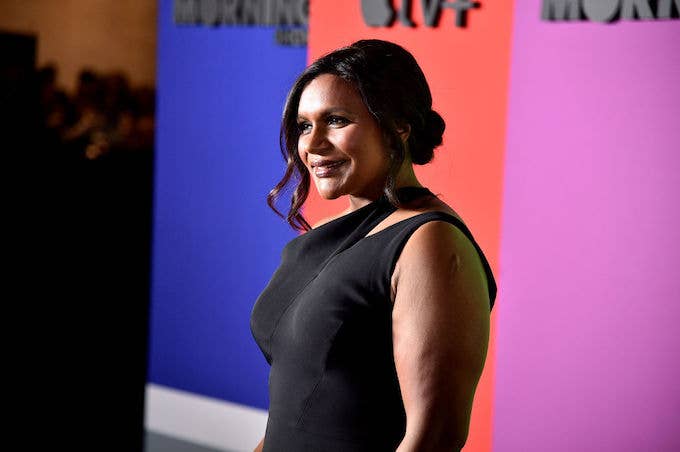 Mindy Kaling turned to social media to find the lead of her new Netflix series Never Have I Ever.
The Office alum sat down with Constance Wu for an interview on Variety Studio: Actors on Actors, where they talked about ways to diversify the casting pool for the different projects they take on. Kaling's social media casting call on Twitter and Instagram led her to find Maitreyi Ramakrishnan, the 17-year-old Canadian who beat out 15,000 other applicants for the role.
"I decided that the pool was too small for the people we were seeing from the top four or five agencies," the actress told Variety in an interview. "I just posted on Twitter and Instagram, with the help of Netflix and Universal who were paying for the show, 'Hey! If you are an Indian-American girl from 15-22,' and for the mom and older cousin, 'please write to this email.' So we found this young 17-year-old girl from Toronto, no acting experience, and she's the star of my new show."
Ramakrishnan will play Devi, a first generation Indian-American teenager. According to CBC, the character is "an overachieving high school sophomore who has a short fuse that gets her into difficult situations." The actress is happy to be in the role. "I'm a firm believer that if you don't see what you want in the media or in the world in general, you should go out there and be that change and take up that space," she told the Canadian news outlet. "Go after your dreams. Don't stop for anyone."