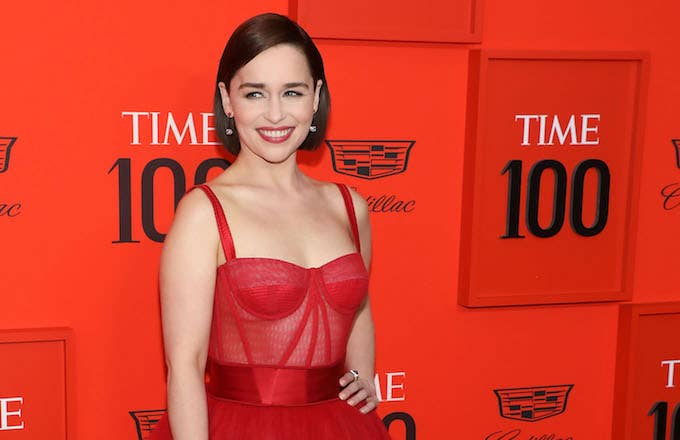 When Game of Thrones ended, many fans openly voiced their frustrations with the final season. Emilia Clarke heard the criticism from the fans and decided to voice her opinion.
Clarke, who played former fan favorite Daenerys Targaryens, talked about the finale and her future plans in a recent interview. "Everyone is going to have their own opinion and they're fully entitled to them. It's art and it's to be dissected and taken on in whatever individual way you wish," the 32-year actress told the Daily Telegraph. "And if you're sad that the show is done and you're sad because you enjoyed watching it, then that's sad."
"It sucks this wasn't the perfect ending that people were hoping for, but I truly believe we would never have made everyone happy," she continued. Clarke said that she felt sad for executive producers David Benioff and Dan Weiss, who caught the brunt of much of the social media reaction.
The actress is ready to try new things after starring in one of the most popular television series of our time. She talked to the Daily Telegraph about her newest role in the Paul Feig-led film "Last Christmas."
"I don't feel pressure to follow up the show because it's unfollowable. I'm not going to go off and be like 'Oh well, dragons are my thing,'" she told the outlet. "I can't be a crazy woman demanding dragons forever! 'These aren't as good as my last dragons!' Can you imagine?"
Even though the season finale wasn't a fan favorite, Clarke still is.
Fans of the actress launched a fundraiser for her SameYou charity, which raises funds to increase access to neuro-rehabilitation. Clarke created the charity after suffering two brain aneurysms while shooting Game of Thrones.