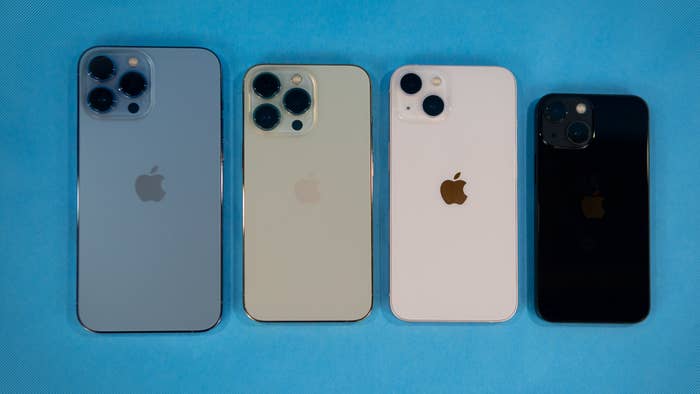 I've spent a significant amount of time scrolling lately, and I've got the screen time analytics to prove it. Considering the volume of time we're all spending on our phones, every interaction and process that is slightly snappier makes a huge difference when you start to add all that time over the period of a year. 
At first glance, Apple's iPhone 13 has a lot of the same aesthetics as the iPhone 12, but there are some new features under the hood that may be intriguing to people with an 8, X, or 11. For those wondering if they should take the plunge, going to break down everything new with the iPhone 13 lineup. The Cinema Mode, new cameras, the screens, and the battery life, so that you can have the info that will help make a choice on what to do about the new iPhone 13.
Things that have stayed the same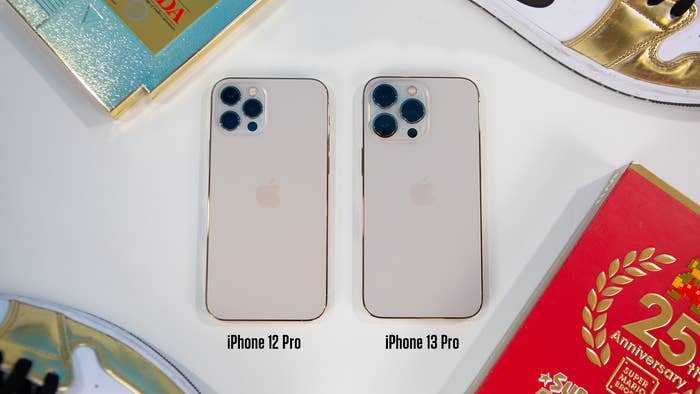 Last year, the iPhone 12 made waves with its flat design. It was a great throwback to the iPhone 4, and since then we've been seeing that general look pop up in the iPad Air, Pro, Mini, and arguably in the M1 iMac. This year's iPhone 13 looks very similar to the iPhone 12, which isn't uncommon for Apple. Typically after a design refresh, it's normal to see two-to-four years of models that have very similar style. This isn't a bad thing, but at a glance, it may be hard to tell the different generations of iPhones apart. The obvious differences are the new colors, and the new angled camera placements on the iPhone 13 and 13 mini, which allow for larger camera sensors.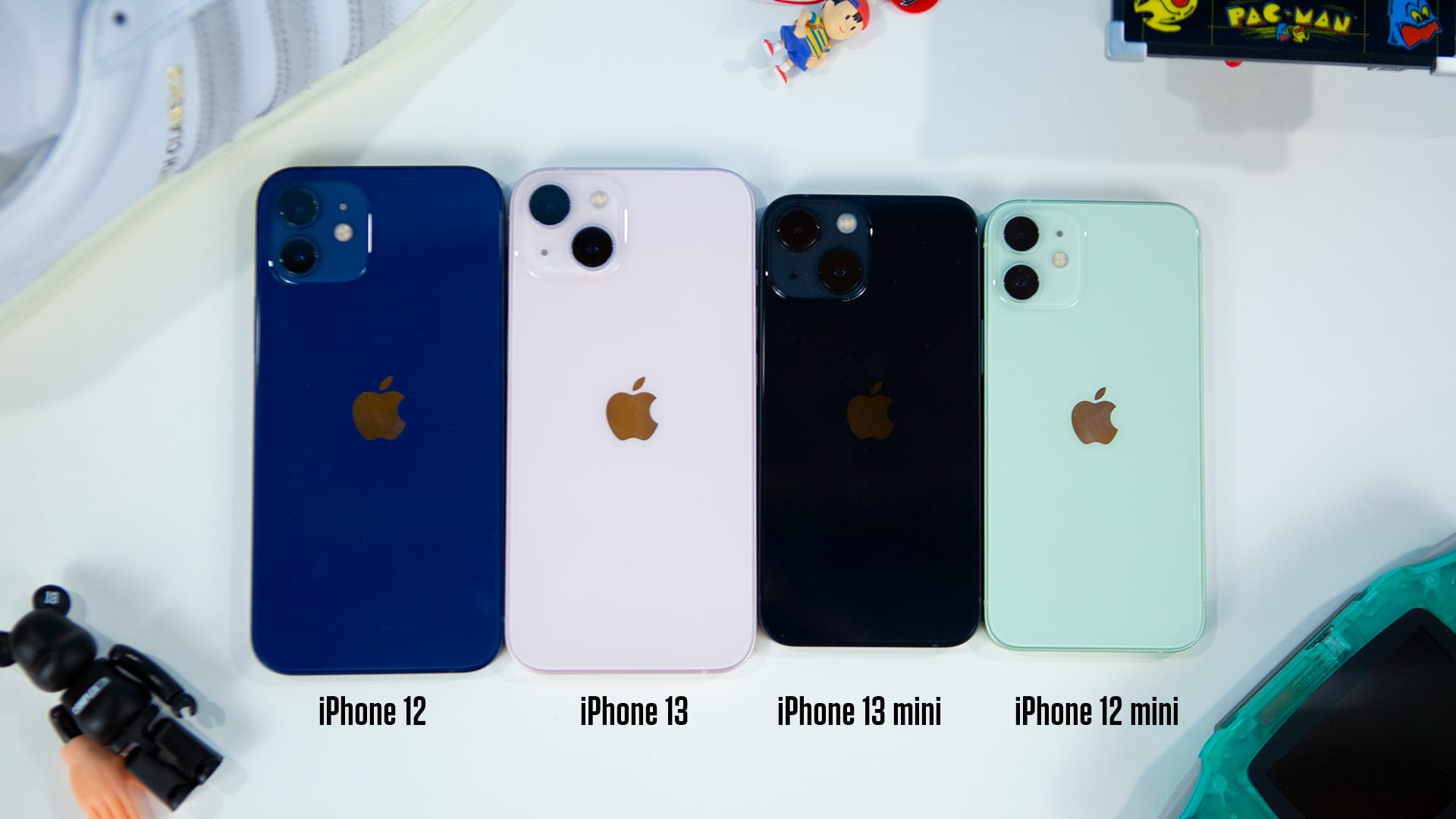 Other features such as MagSafe, ceramic shield, 5G, and size and shape are all still here. There is one note when it comes to the point of the size, the iPhone 13 is marginally bigger and heavier, which allows for a larger battery, and better battery life.  The trade-off is worth it, and that extra battery life is especially welcomed in the iPhone 13 mini, where the added power addresses a major gripe of many consumers and reviewers when it came out.  The tiny phone was great then, and it's slightly better now.  As a side note, one of the biggest standouts for this year's keynote was the iPad mini.  If you find yourself using an iPad often, you could potentially want a smaller iPhone, because each device would begin to be tailored to their individual use cases.
Cinema Mode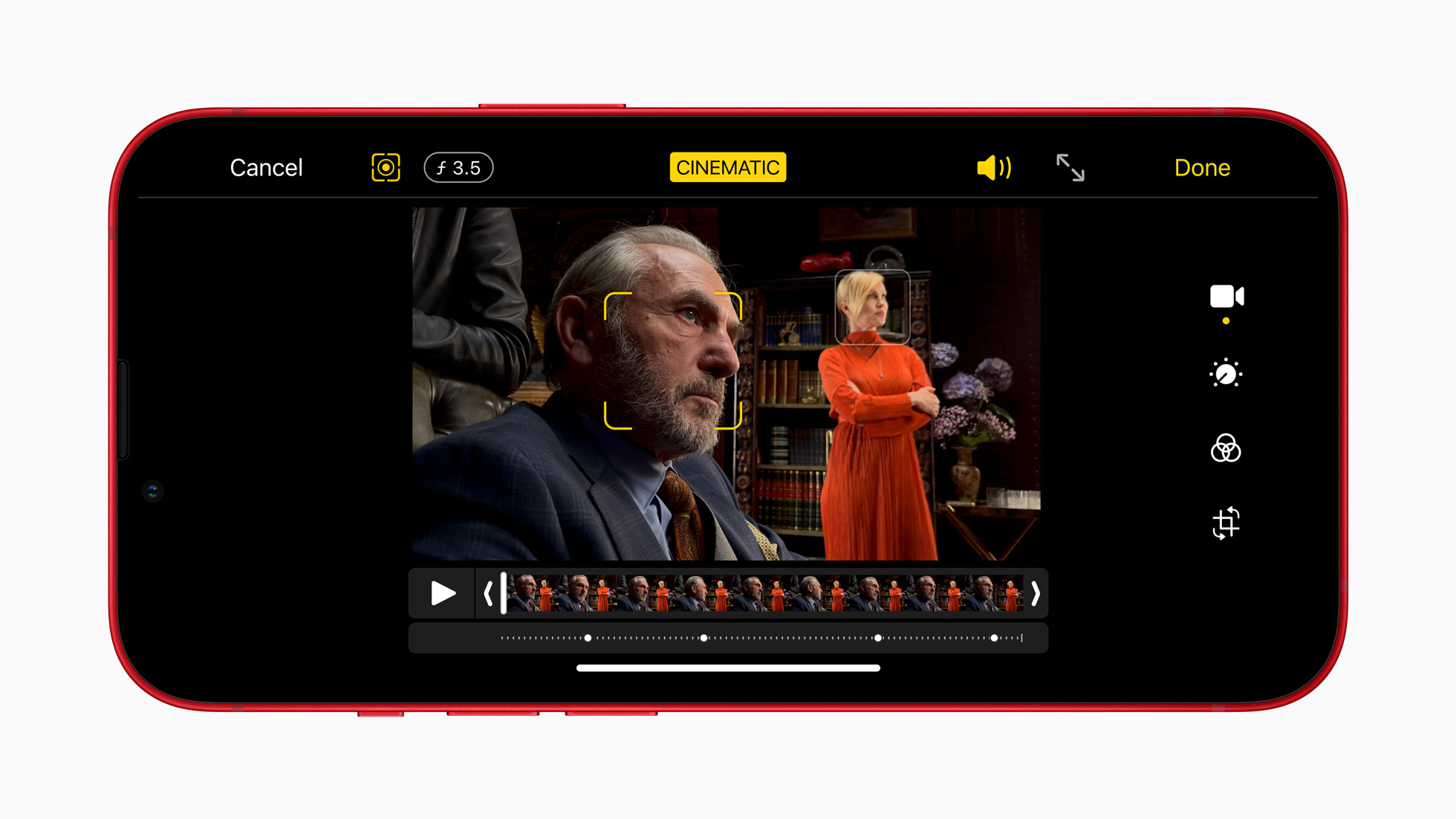 Cameras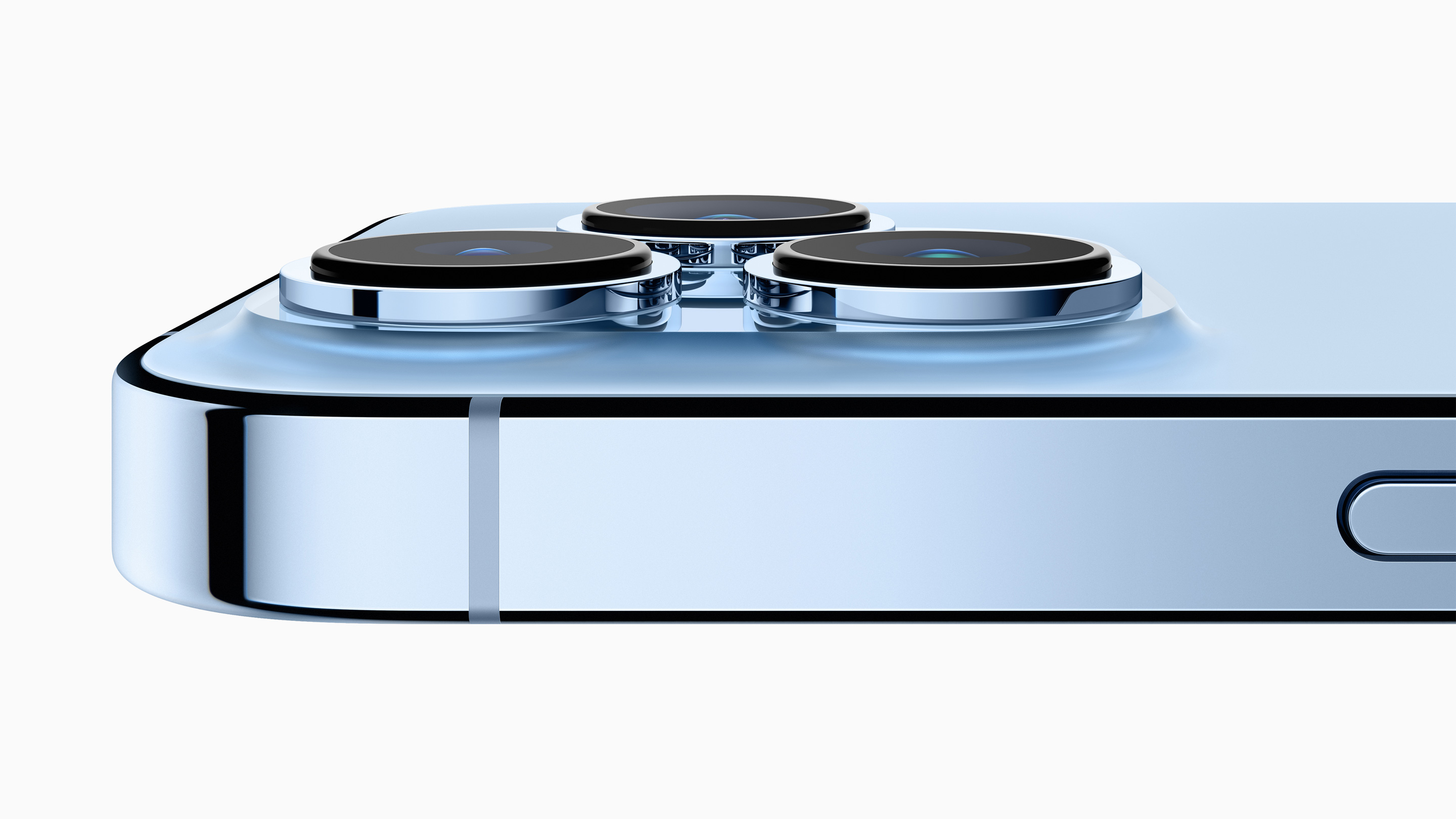 Digital cameras are basically computers with sensors and lenses. The size and quality of the sensor matters.  The quality and type of the lenses matters as well. But arguably one of the most important things determining image quality on a smartphone is how the photo is processed. The iPhone is a very powerful device, and there is quite a bit of technology that goes into automating that your photo comes out great. 
That being said, the camera lenses and sensors have seen some improvements. The new iPhone 13 and mini have a new Wide and Ultra Wide Lens with larger sensors. The Ultra Wide in particular has a visible improvement in the quality of images taken. The 13 and 13 Pro also have the Sensor shifting technology, which was introduced in the 12 Pro Max last year which allows for better image stabilization. Overall this means better image quality, a reduction in noise, and better low-light response.
The iPhone 13 Pro and Pro Max, have improved Cameras and features as well. The Wide, Ultra Wide, and telephoto lenses have larger sensors.  The lenses also have a larger aperture which results in a 2.2x improvement in image quality over the 12 Pro Max in low light situations.  The Ultra Wide camera in particular has 92% improvements for low-light situations.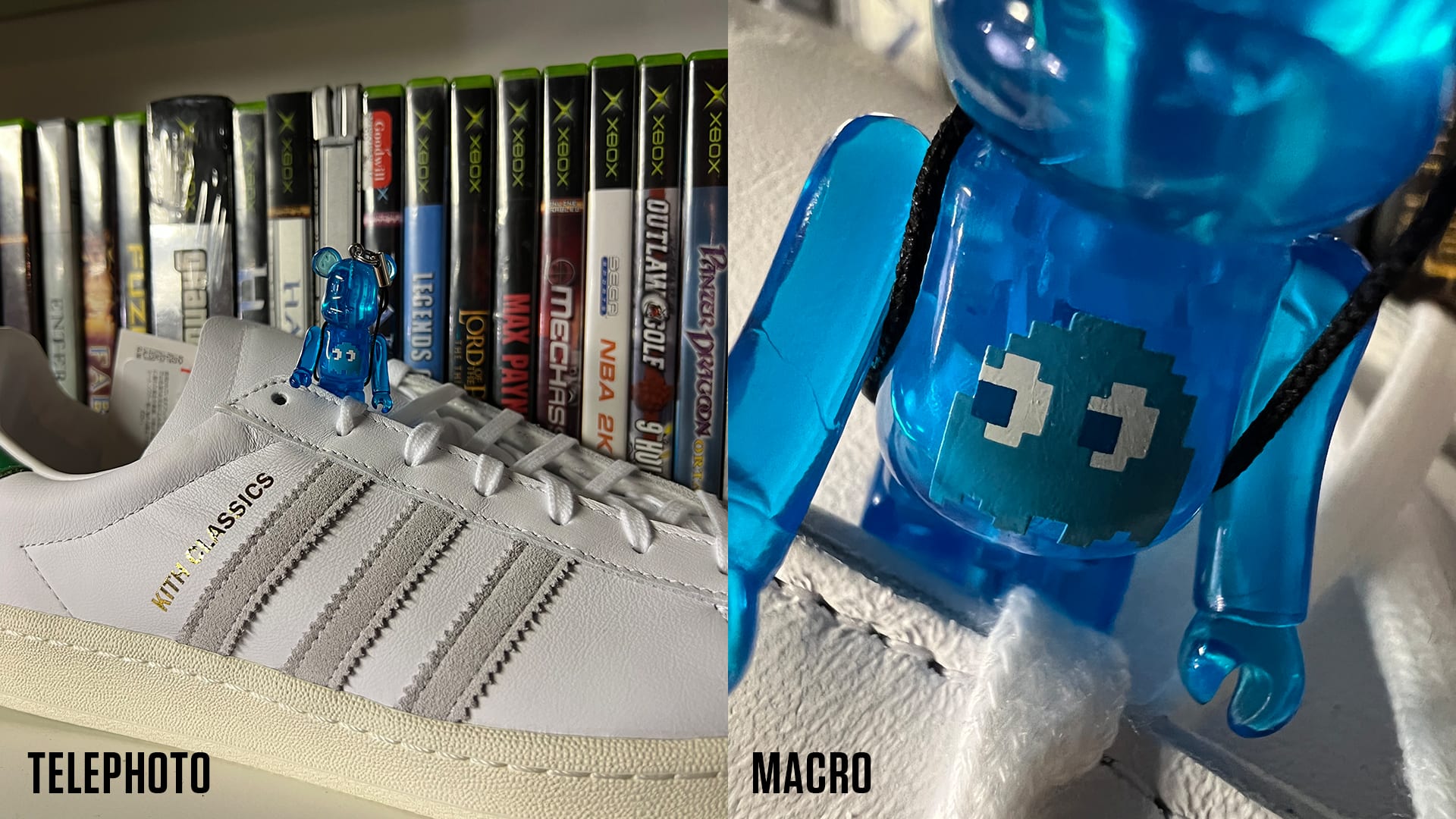 The feature I'm most excited about is the macro mode. I can think of a time or two where I just wanted to get a detail or texture in focus and had to settle with backing up and cropping later.  Now with the Macro features, the iPhone 13 Pro has more ability to get detailed shots.
Colors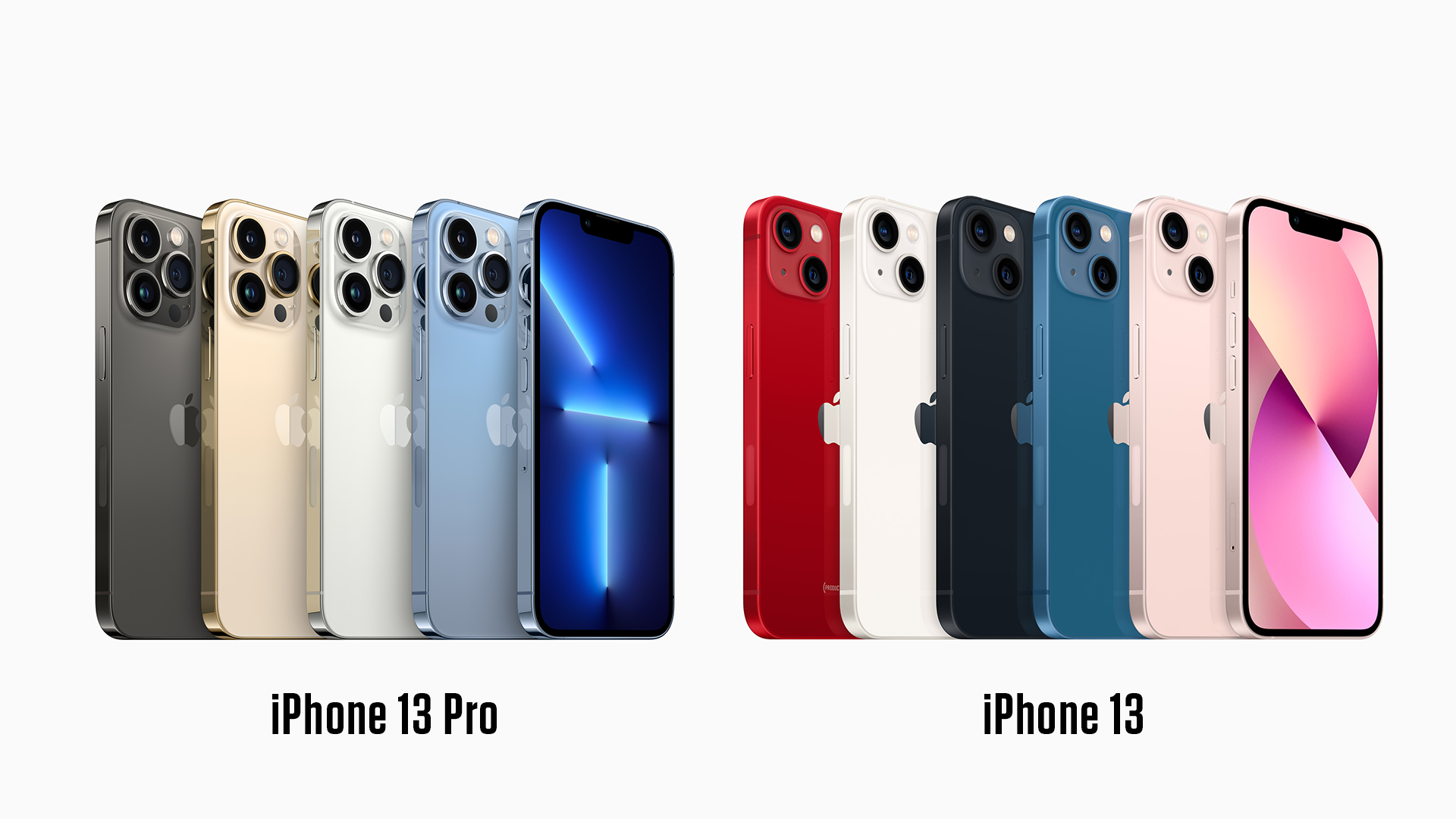 Battery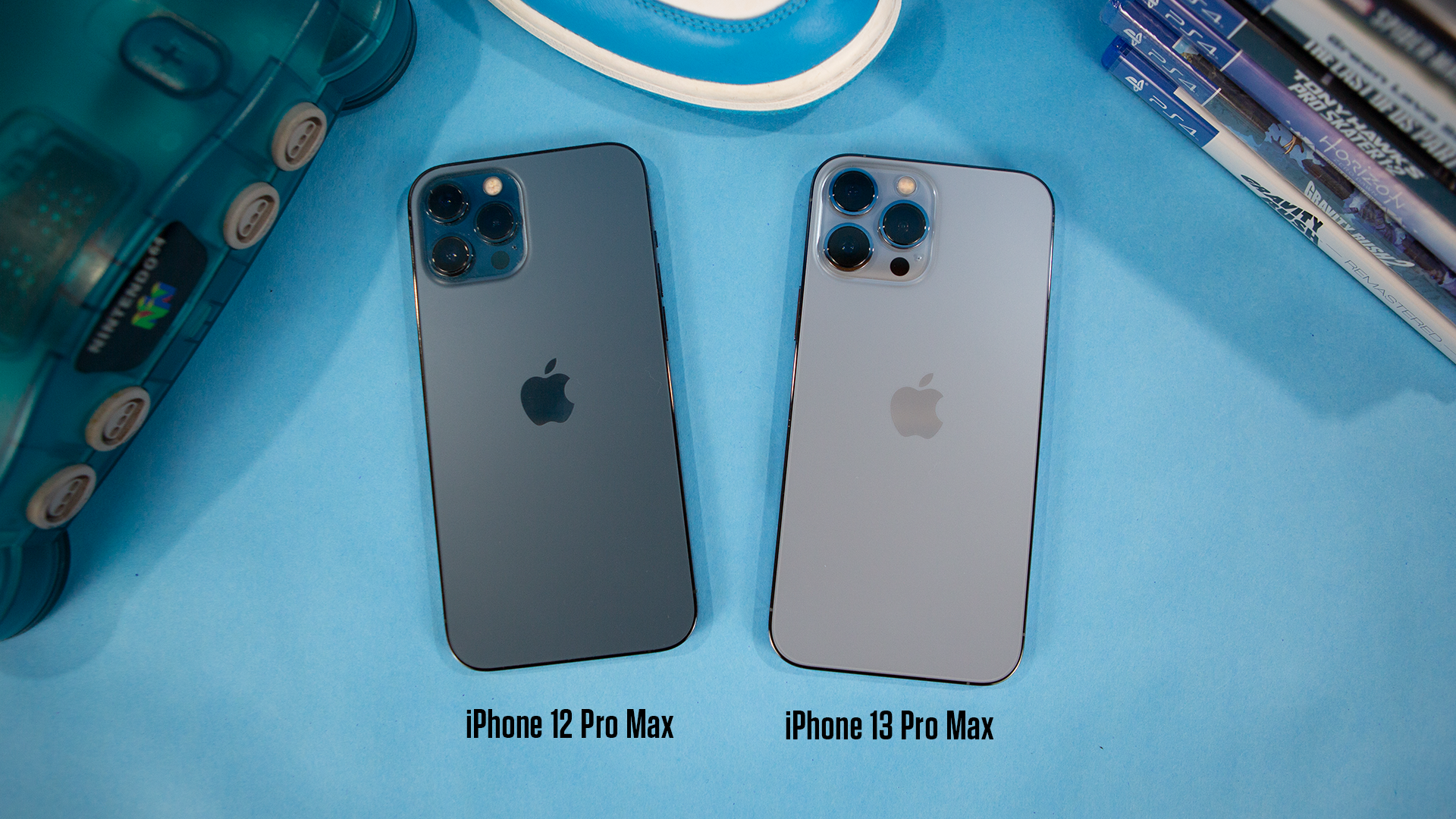 The iPhone 13, Mini, Pro, and Pro Max, all have improved battery life over their iPhone 12 counterparts. The iPhone 13 has 2.5 more hours, 1.5 more hours on Mini,  1.5 hours for the Pro, and a huge 2.5 hours for the Max.  That being said, the average consumer may not be upgrading from 12 to 13, so expect those numbers to be more substantial as compared to older models of iPhones.  More importantly, battery power may begin to become a thing you just don't worry about at all when it comes to the iPhone 13 because they just have such excellent battery life.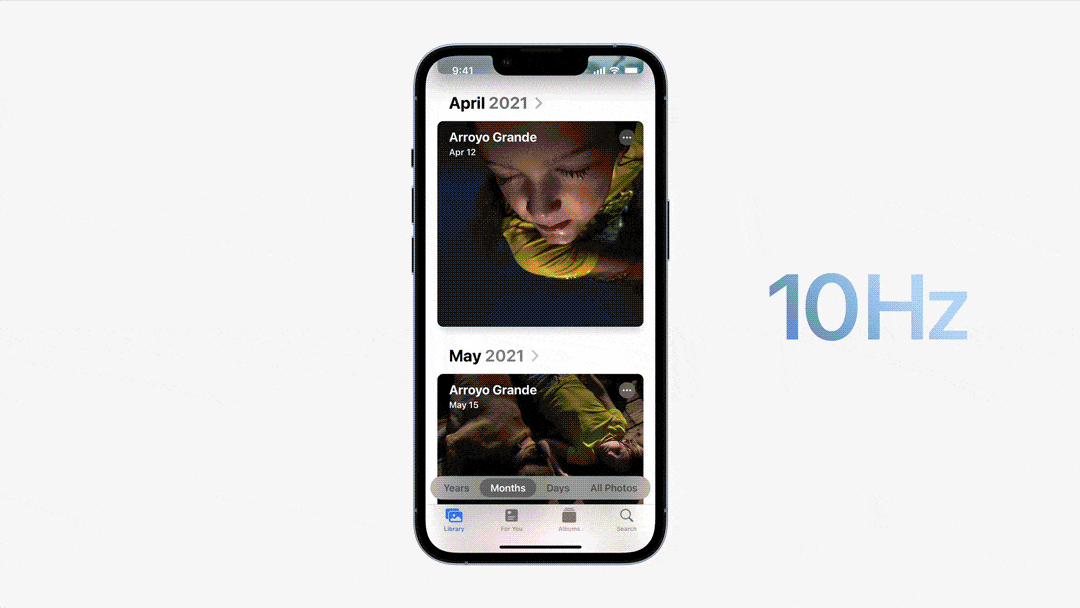 The larger batteries and the software optimizations are at the heart of this improved battery life. Modern upgrades such as 120 Hz screens and 5G can drink a battery. The iPhone 13 has several software and hardware upgrades that help your phone to understand when and where it makes the most sense to use 5G or LTE. Rarely is your phone running on 100 percent full blast. I find myself no longer worrying about battery life.  The video playback on these new models is immense.  Thirteen hours of streamed video playback for the iPhone 13 mini, 15 for the iPhone 13 In terms of battery, 20 for the pro, and 25 for the Pro Max, and two-to-four hours longer per phone if the video isn't streaming. I really haven't felt this way since before I had a smartphone. While I'm not holding my breath for Nokia levels of week-long battery life, I can say it's refreshing to just have a giant battery.
Screen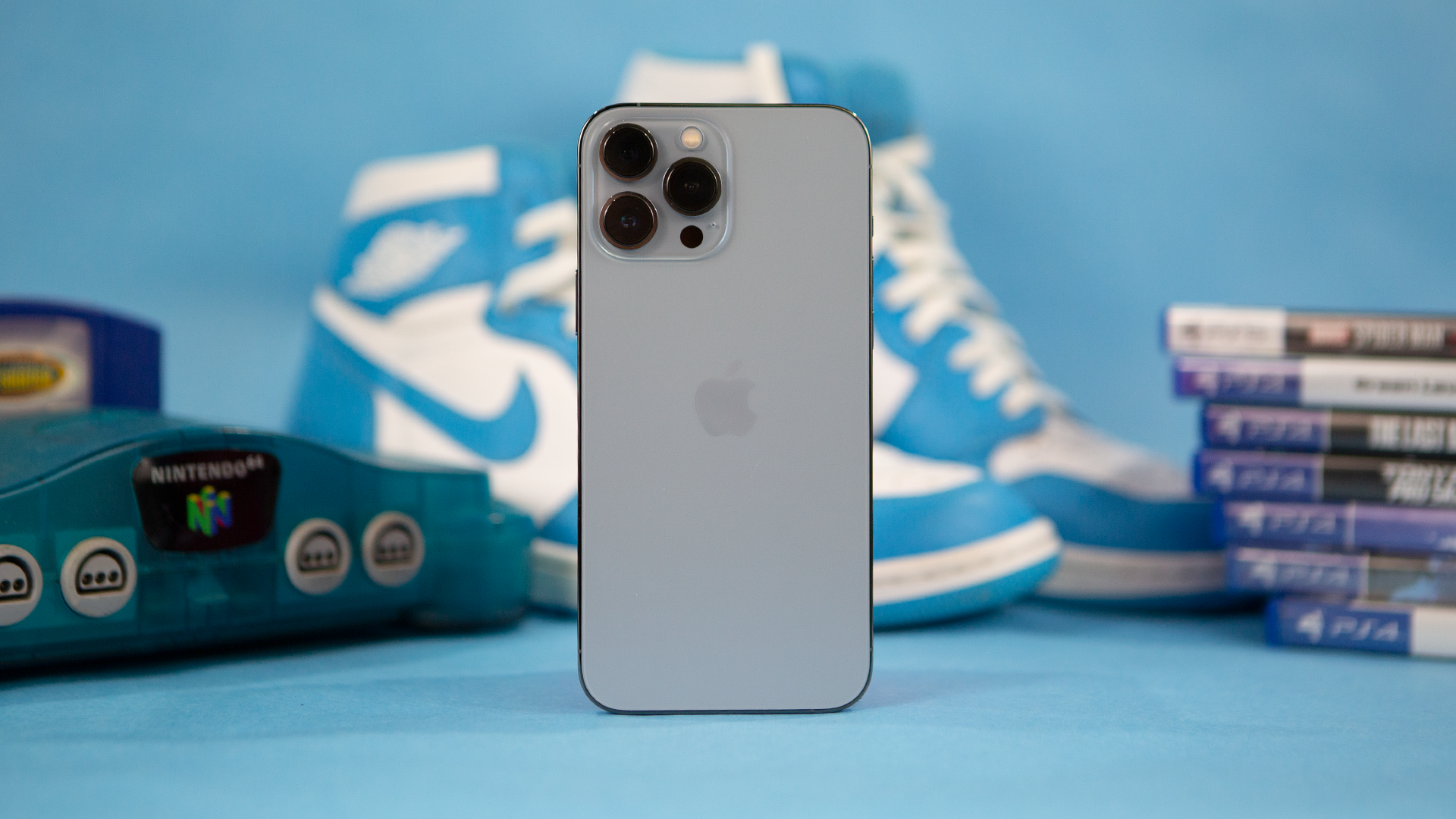 The storage has been upgraded on the Pro, starting at 128 GB and going all the way up to 1 TB. You should at least get the 256 GB iPhone 13 Pro, because the 128 GB model doesn't support 4K ProRes. While that won't really matter to a large part of the audience, it's just something to keep in mind.  
IOS 15 is out as well.  There are many features that are being introduced with this latest update, so I won't go into too much detail because many of these are available on older phones. Some of the stand-out features are better voice isolation, different focus modes to help you stay on task, notification summaries to allow you to get all your notifications when you want to. If you're a habitual tabber, Group Tabs will allow you to have different group tabs for different workflows. A new feature allows you to select text in photos. There are tons of great applications for this, but a simple example is for when you're trying to remember a phone number, but not trying to write it down, or when you need to screencap the Zoom chat because it won't let you copy and paste.  Facetime is also opened up to anybody on any computer (Windows or Mac), and Android phones as well. Another cool feature is photographic styles, which saves presents and preferences.  Think of it as your own personal Instagram filter! 
The iPhone 13 and Pro is another good iPhone, but with some of these new features it's slowly creeping into a realm where it could be considered a decent option to making a film with Cinema Mode. There will be some people that are disappointed, I think many users were hoping for five-to-six mind-blowing new features, which is a tall order, but something worth expecting from a powerhouse like Apple. Instead of something big and flashy you may find that all the small improvements add up to a nice iPhone 13 and an overall better package. For those people that have iPhone 11s and older, there are more than enough reasons to justify the purchase of this new iPhone.
The iPhone 13 is available now. The iPhone 13 mini is available for $699, with the iPhone 13 going for $799, the iPhone 13 Pro going for $999, and iPhone Pro Max available for $1099. You should be checking with your carrier about what they are offering for trade-in on your old phone because many retailers are offering huge trade-in bonuses.  If you have an iPhone 12 and are already happy with your battery and image quality—and DON'T see yourself using Cinema Mode—then you may want to wait a bit.