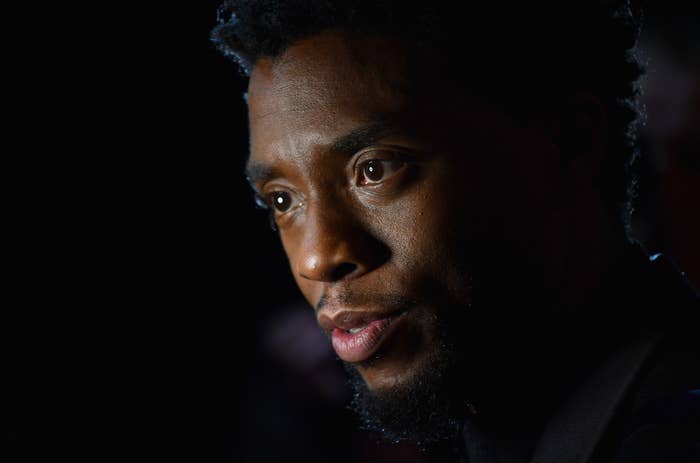 This May will mark 10 years since the first Iron Man movie gave birth to the Marvel Cinematic Universe. To celebrate the milestone, Pinewood Studios, Marvel's movie production base, gathered much of the MCU cast and crew together for an epic photo shoot. The secret gathering was documented by Vanity Fair's Joanna Robinson and took a look back at how far the characters have all come and where they're headed. The centerpiece, of course, was the original Avengers, comprised of Iron Man (Robert Downey, Jr), Captain America (Chris Evans), Thor (Chris Hemsworth), The Hulk (Mark Ruffalo), Black Widow (Scarlett Johansson), and Hawkeye (Jeremy Renner). But with the multi-picture contracts for Evans, RDJ, and ScarJo each coming to a close, it leaves the MCU primed for a soft reboot and The Avengers in need of a new leader.
Enter Black Panther, the uber-successful film that sets the stage for Marvel's next chapter. With it come characters whose superpowers are a mix of intellect and technology rather than magic and mythology. T'Challa, King of the world's most scientifically-advanced country, Wakanda, is poised to lead the MCU into its golden age and also has the makings of a worthy heir to the Avengers throne.
In Black Panther, we meet Shuri, T'Challa's genius sister who oversees the country's entire technological advancements, including her brother's Black Panther suit. Her work is light years ahead of whatever Tony and Jarvis (later The Vision) could pull off, and sets her up nicely to fill RDJ's shoes when he bows out of the Iron Man mantle.
T'Challa has led the Secret Avengers, the Fantastic Four, and The Ultimates, so entrusting him as the leader of the next wave of Avengers on-screen wouldn't be out of the realm of possibility.
Another nod to Black Panther setting the stage for the MCU's next decade comes in the film's first post-credit scene. Similar to the end of Iron Man, it features T'Challa at a press conference making a bold statement about Wakanda no longer watching from the shadows. When a UN panel member asks, what can a supposed third-world country like Wakanda offer the world? T'Challa leaves no answer, only a knowing smile before the screen fades to black that evokes the same energy as Tony Stark's "I am Iron Man" proclamation that set this money train in motion way back in 2008.
Truth be told, T'Challa and Wakanda have had an on-screen presence in the MCU for some time now. Captain America: The First Avenger featured a scene where Howard Stark presents Steve with a series of prototype shields, including a vibranium one. Howard notes that Cap's shield is made up of the rare metal and the only quantity he has. How he came across the metal is never really discussed but in the comics Azzuri the Wise protected Wakanda from invading Hydra forces in the 1940s. Could this be how Howard came into possession of the vibranium? If so, this definitely puts Tony and T'Challa on a collision course from jump.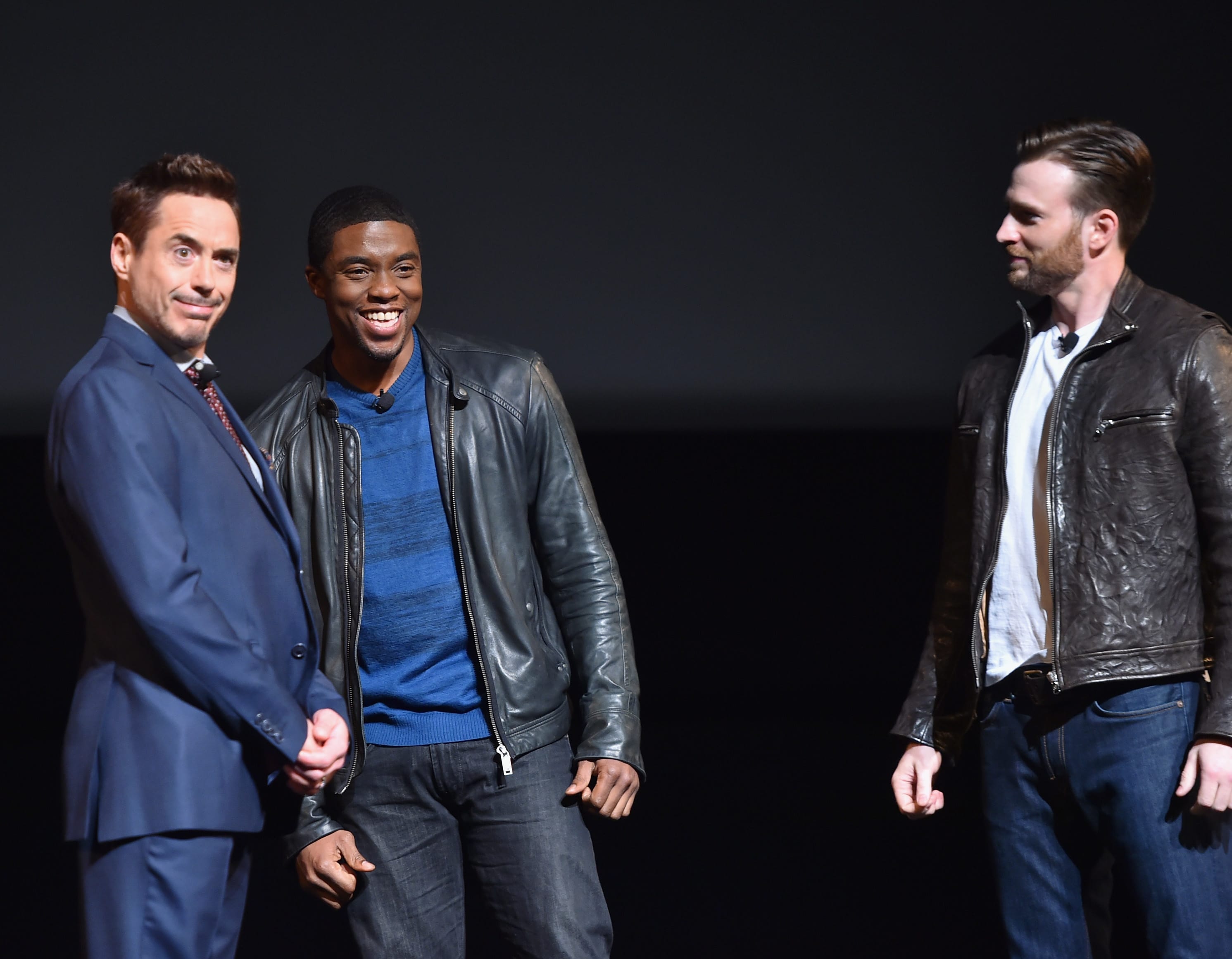 With so many overlaps, what's a better way to usher in the new era of Marvel than with Black Panther? The death of T'Challa's father, T'Chaka, puts him in the middle of a messy beef between Tony and Steve in Civil War. T'Challa and his focus on stopping Bucky/Winter Soldier makes the movie more than just a superhero beatdown, it's essentially a backdoor pilot for Black Panther (and Spider-Man Homecoming for that matter), as Civil War is the first Marvel movie to flesh out a new character's backstory before their first solo film. As a result, Ryan Coogler and Joe Robert Cole's Black Panther script eschews the usual trappings of exposition before getting to the heart of the movie's main plotline; T'Challa has a job to do, now watch him do it. Tony had a job to do and we watched him own his mistakes, just as T'Challa owns his.
The larger cinematic landscape is laid out fairly clearly thanks to Kevin Feige, who has been a key figure in the success of Marvel Studios. It was his idea to add Nick Fury to the end of Iron Man as an Easter egg for comic book fans, which would become a signature part of the Marvel movie experience. The interconnectivity of each movie, whether a continuation of a saga or origin story, has always made it clear that each of these characters' fates are dependent on each other. The groundwork for another 10 to 20 years of movies, has already been laid out and in the aforementioned Vanity Fair interview, Feige says, "the answers are in the books."
If the plan is to crib storylines for the next phase of films from the updated comic books then Marvel could successfully cycle out the current roster while staying true to the major MCU plot points. (We can skip that terrible ass HydraCap story altogether, though). In fact, Marvel is publishing an 18-issue run of an All-New Avengers team, featuring Black Panther, Captain Marvel, Ghost Rider, and Doctor Strange, that's set for May 2018. In past editions, T'Challa has led the Secret Avengers, the Fantastic Four, and serves as the leader of The Ultimates, so entrusting him as the leader of the next wave of Avengers on-screen wouldn't be out of the realm of possibility.
Shifting cinematically, once Avengers: Infinity War drops next month the world our beloved heroes live in will be a much different place; some are likely going to be gravely injured, their status unknown, or even dead. With vibranium having an otherworldly origin story, T'Challa and Shuri are the best option in approaching what could definitely be serious spikes in alien activity, perhaps beyond what Tony and Vision (if either even makes it through the movie) can calculate.
Taking a look at the Infinity War trailers, Wakanda is a major centerpiece for what appears to be a massive battle sequence with T'Challa, the Dora Milaje and the Five Tribes of Wakanda on the frontlines. T'Challa has upgraded Cap's shield and prepared to take defensive measures against what one can only guess is the first wave of Thanos' attack on Earth. Black Panther is already using his inventory for the greater good, much like Tony has in the previous Avengers movies. It looks like he is poised to step up in a major way in the film and it's this leadership that we'll see ring throughout the rest of the MCU.
Of course T'Challa is under no obligation to be anything other than who is is. He is a king to a country he is sworn to protect both by blood and by title. To become an Avenger is beyond his job description, but once he has truly seen the world and come face-to-face with Thanos, my money is on him taking to heart his roles and responsibility as a global leader and as sworn protector—not just of Wakanda but the entire Marvel Universe.