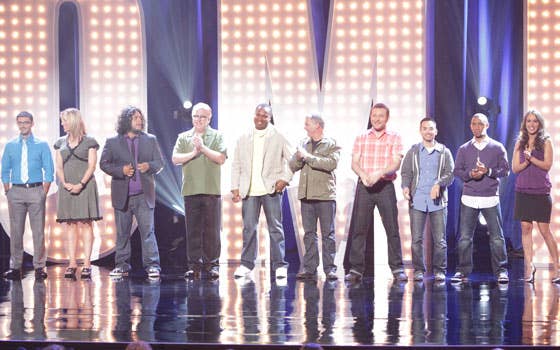 NBC is bringing Last Comic Standing back after four years off the air (insert 30 Rock joke about the state of NBC). The network has added Roseanne Barr and Keenan Ivory Wayans as judges, along with "international comic superstar" Russell Peters. Instead of crazy random auditions, though, the top twenty will be chosen from 100 pre-approved comics.
The winner gets a sitcom deal with NBC. Before you scoff (like we were about to) alums of the show include Doug Benson, Amy Schumer and Ralphie May.
Last Comic Standing premieres May 29 at 9 p.m. ET on NBC.
[via EW]