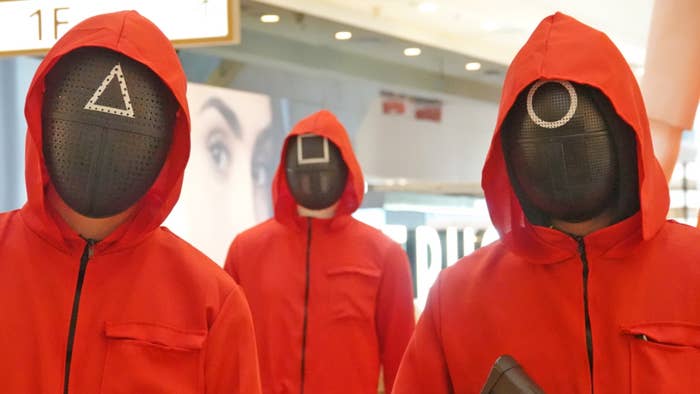 Squid Game Season 2 has officially broke ground, and there have been four new cast members added to the roster of beloved characters.
Netflix dropped the news during Tudum: A Global Fan Event in São Paulo, Brazil. The four new actors named Yim Si-wan, Kang Ha-neul, Park Sung-hoon and Yang Dong-guen, will be joining returning cast members, including Lee Jung-jae, Lee Byung-Hun, Wi Ha-jun, and Gong Yoo. Director Hwang Dong-hyuk revealed Season 2 will premiere on Netflix in 2024 during a press conference in September 2022.
"We will start shooting Season 2 next year [in 2023] and it'll be released the following year," said Hwang.
In June 2022, Netflix released a short teaser video featuring a close-up view of the eye of the infamous doll from Season 1. Dong-hyuk confirmed several things, including the introduction of the doll's boyfriend.
"It took 12 years to bring the first season of Squid Game to life last year," the writer and director said. "But it took 12 days for Squid Game to become the most popular Netflix series ever."
Season 1 was a hit for Netflix, bringing in 1.65 billion viewing hours in 28 days. The record-breaking viewership was followed by historical Emmy wins for the cast and crew of the hit show.
In total, Squid Game received 14 nominations and took home a total of six wins, including outstanding directing, production design, special visual effects, stunt performance, actress in a guest role to Lee You-mi, and lead actor to Lee Jung-jae category.
Fans of Squid Game are also looking forward to the unscripted competition spinoff Squid Game: The Challenge. The new game show is set to premiere in November.
Variety reported that contestants on the show claimed the competition was "inhumane," especially one that said, the conditions "had nothing to do with the game."