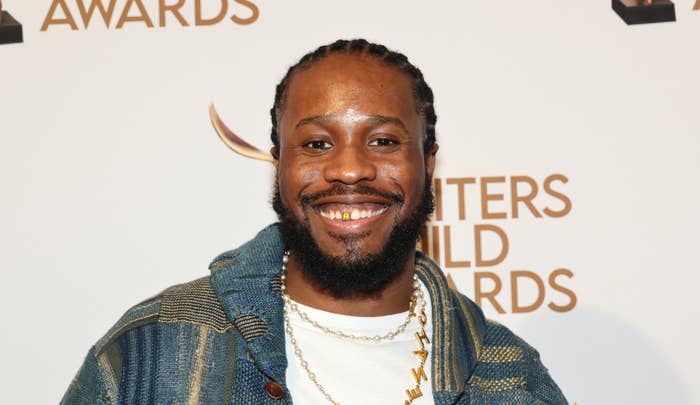 Shameik Moore, the star in the upcoming film Spider-Man: Across the Spider-Verse, has once again stated he would love to take on the live-action role of Miles Morales if he popped up in the Marvel Cinematic Universe.
During a conversation with Entertainment Tonight at CinemaCon, Moore was asked about his interest in joining the MCU as Morales and he didn't mince his words. According to the 27-year-old, his acting résumé proves he's the perfect fit to take on the role based on the passion he puts into his characters. 
"Do I want to do it? Absolutely." Moore told Entertainment Tonight. "Yeah, I think if you know the work, I would just be humbled to be able to take on that. I would put my entire spirit into that opportunity. If you seen my work you know what that means so I'll leave it at that."
Moore's co-stars Hailee Steinfeld (Gwen Stacy, Spider-Gwen) and Issa Rae (Jessica Drew, Spider-Woman) also revealed their interest in reprising their characters in a live-action MCU film. In March, Moore first announced he would love to take the live action role of Miles Morales during an interview with Empire Magazine in March. 
"I feel like everyone knows I would be a great [live-action] Miles Morales. As I left the theater after that premiere, Jamie Foxx looked at me like… he knew. I think Tom Holland knows, too," said Moore. "It just depends on how old they want Miles to be by the time they're ready to do a live-action movie. That's the conundrum with whether or not I end up playing him."
Getting Miles Morales in the MCU won't be an easy task as Sony Pictures owns the film rights to Spider-Man. Marvel Studios worked a deal with Sony that allowed the Tom Holland-led MCU Spider-Man films to see the light of day. 

Spider-Man: Across the Spider-Verse is a sequel to the 2018 hit film Spider-Man: Into the Spider-Verse and will open in theaters on June 3. The sequel also stars Jake Johnson, Daniel Kaluuya, Jason Schwartzman, Brian Tyree Henry, Oscar Isaac and more.