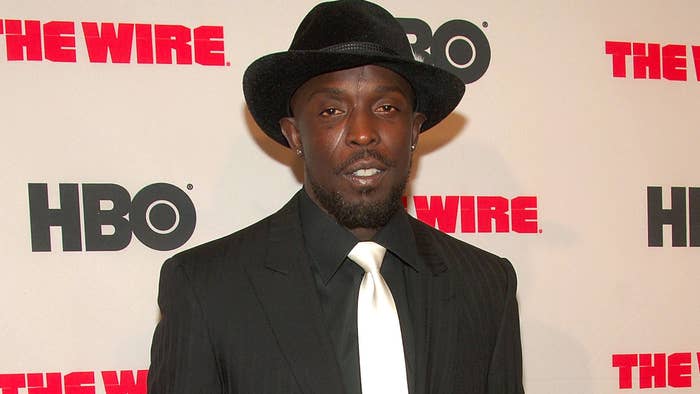 Irvin Cartagena, the New York City drug dealer accused of providing the fentanyl-laced heroin that killed actor Michael K. Williams, received a 10-year prison sentence on Friday, according to Associated Press.
U.S. District Judge Ronnie Abrams sentenced Cartagena, who pleaded guilty in April of this year, to conspire to distribute the drugs. The Wire actor was 54 years old when he passed in September 2021 after taking heroin laced with fentanyl he purchased from a Brooklyn drug dealing crew.
Williams' body was found with drug paraphernalia and glassine bags marked "AAA Insurance" inside his Brooklyn apartment. The medical examiner determined his death was a drug overdose due to a lethal combination of fentanyl, p-fluorofentanyl, heroin, and cocaine.
Irvin Cartagena, also known as "Green Eyes," was initially charged with narcotics conspiracy resulting in death but took a guilty plea carrying a lesser prison sentence between 24 to 30 years, as reported by the New York Times.
"I knew my actions were wrong and against the law," Cartagena told Judge Ronnie Abrams through a Spanish interpreter during his plea. "I am very sorry for my actions."
Prosecutors claimed Cartagena and the three other defendants in the case --- Hector Robles, Luis Cruz, and Carlos Macci --- kept selling heroin mixed with fentanyl after Williams succumbed to a fatal overdose.
Cartagena's sentencing arrived after his dealing partner Carlos Macci received two and a half years in prison and three years of supervised release relating to the case. The Wire creator David Simon submitted a plea letter asking for leniency following the maximum 20-year sentence that Macci faced.
Simon's letter claimed Williams wouldn't have wanted Macci to receive a heavy sentence because no one bears fuller responsibility for the crime than the actor. He also wrote that Macci was a victim of addiction, much like Williams, who was seen on security footage purchasing the drugs in Brooklyn with Macci present at the scene.