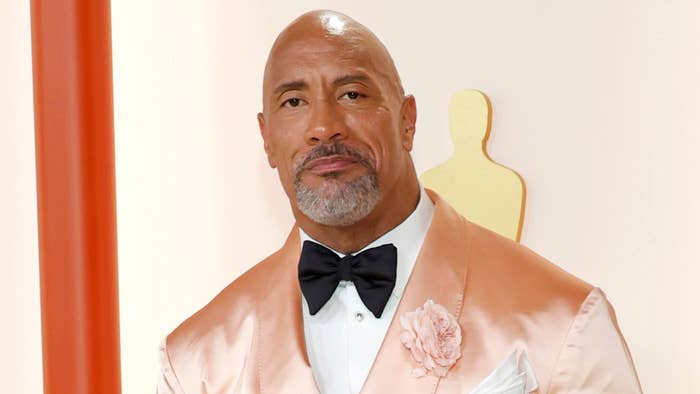 Dwayne Johnson has revealed why he didn't continue with his plans to revamp the DC Comics film universe.
During his visit to Kevin Hart's Hart to Heart show, the former professional wrestler was tasked with addressing the controversy behind the cancellation of his plans to expand the DC Extended Universe with Black Adam. According to Johnson, James Gunn taking over the reins had something to do with things falling apart, and he walked into a bad situation.
Black Adam was Johnson's biggest opening of his career and brought in $393.3 million off a reported budget of $190 to $260 million, making it the best-performing movie for DC since Aquaman in 2018. The film was supposed to restart the DCEU but the hiring of James Gunn and Peter Safran changed all of that.
"I think that Black Adam got caught in a vortex of new leadership, and at that time, as we were creating Black Adam, developing it, shooting Black Adam, we got knocked down a little bit because of COVID and the shutdowns, and got back up—there were so many changes in leadership," Johnson said.
He continued, "As you know, anytime you have a company, but especially that size and magnitude, that is a public traded company—and you have all those changes in leadership, you have people coming in who creatively, fiscally, are gonna make decisions that you may not agree with philosophically. I think Black Adam was one of those movies that caught in that web of new leadership."
Johnson could be referring to Gunn having a plan in place to turn the universe around with his ideas once he was hired as the new head of DC. That may have caused a problem for the movie star to implement his own plans, despite fans getting excited over his decision to include Henry Cavill in a post-credits scene.
"And, you know, that will always be one of the, one of the biggest mysteries, I think, not only for me and us on our end, but also throughout our business, because that's a Kevin question," continued Johnson. "But that was a question out of Wall Street. That was a question out of Hollywood. That was a question, like, 'Wait a second. You had the biggest opening of your career.'"
The 51-year-old also brought up the fact that Black Adam wasn't released in China, which resulted in a loss of at least $100 to $200 million at the box office. If Black Adam saw a release in China and made that potential money, Johnson's plans for the DC Extended Universe may not have gotten the axe.
James Gunn recently announced that Superman: Legacy, scheduled to drop in 2025, is the first movie in the new DCU canon.