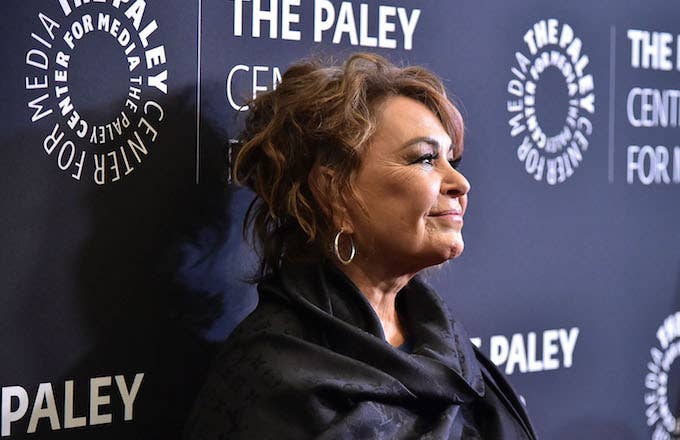 Roseanne's cancellation has sparked a deluge of Twitter reactions from Hollywood insiders and regular Joes and Josephines alike. 
Star of the show and President Trump's favorite sitcom actress, Roseanne Barr, tweeted a series of simultaneously racist and Islamophobic tweets about Barack Obama's former adviser, Valerie Jarrett, on Tuesday. In stupefyingly misguided attempt at humor, the actress described Jarrett—an Iranian-born, African American businesswoman and politician—as an amalgamation of the Muslim Brotherhood and Planet of the Apes. 
While Barr apologized via Twitter and announced her departure from the social media platform, Roseanne head writer Wanda Sykes had an announcement of her own—she was resigning from the show. Shortly after, ABC president Channing Dungey officially canceled the show—regardless of its high viewership after nearly 22 years off the air.
Fortunately for those of us who find the show's resurgence and misguided content troubling, we'll no longer have to contend with its commentary and dog-whistle-infused scenarios beaming into millions of homes every week. Instead, we get to indulge in the Twitter reactions to the news of its cancellation and find some joy there.