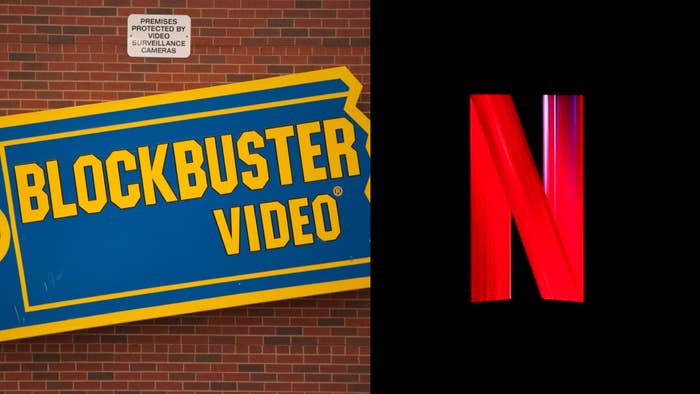 The now-defunct Blockbuster video rental chain clowned Netflix for its intense crackdown on password sharing, reminding people that they never used to do that.
The streaming juggernaut began charging subscribers who share their login credentials with other people, a contentious move that has become increasingly unpopular. Blockbuster, which shuttered most of its stores in 2019, took a moment to remind those old enough to remember that the video rental chain never charged extra for sharing videos amongst family members.
"A friendly reminder that when you used to rent videos from us. We didn't care who you shared it with… As long as you returned it on time," the chain tweeted.
Netflix officially began its crackdown at the beginning of May after having announced the move back in 2022. According to Fortune, the company announced the decision in a letter to shareholders, and stated that account sharing "undermines our long term ability to invest in and improve Netflix."
"While our terms of use limit use of Netflix to a household, we recognize this is a change for members who share their account more broadly," the letter read. "So we've worked hard to build additional new features that improve the Netflix experience, including the ability for members to review which devices are using their account and to transfer a profile to a new account."
The streaming giant is likely aware of customers' frustrations with the plan, with Co-CEO Ted Sarandos telling investors at a meeting last year that it is likely subscribers won't enjoy the new business move.
"Make no mistake, I don't think consumers are going to love it right out of the gate," Sarandos said.