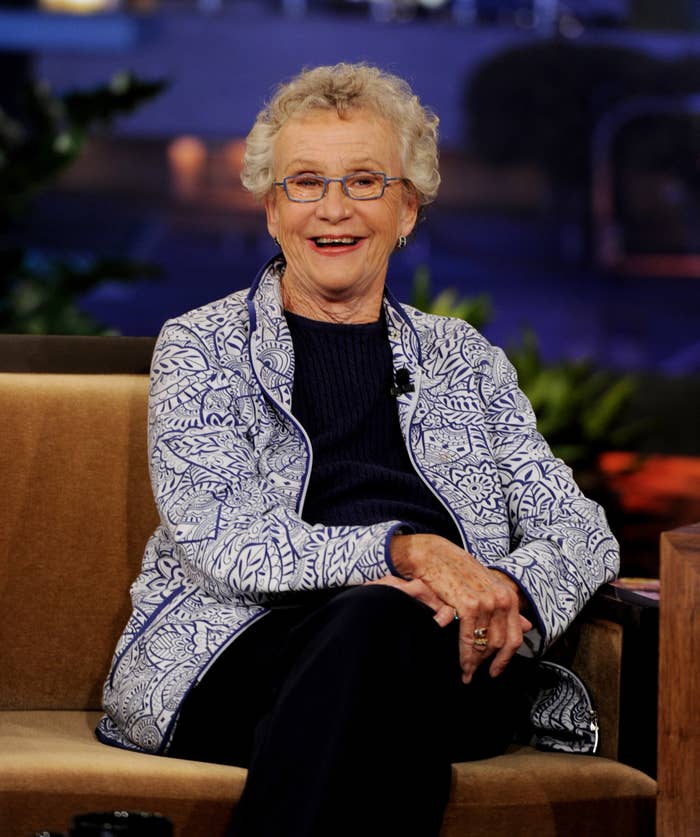 Sue Johanson, a popular sex educator who had her own educational TV show in the 90s and 00s, has died at the age of 93.
CBC News received confirmation of Johanson's passing earlier today. She passed in a long-term care home in Thornhill, Ontario.
Johanson led a series called Sunday Night Sex Show which began on the radio before it transitioned into a TV series. Following the show's success, Johanson then helmed a spinoff called Talk Sex With Sue Johanson which began in 2002 and ended in 2008.
In 2022, Canadian filmmaker Lisa Rideout released a documentary titled Sex with Sue, which chronicled Johanson's life.
Many people took to social media to pay respects to Johanson's life and career.
On his Instagram Stories, Drake posted a picture of her book Sex Is Perfectly Natural, But Not Naturally Perfect. He also said "RIP to a 🐐."
One person reminisced over the time Johanson reprimanded a young man for asking a question on Jonovision.
When an account asked what moments people would remember Johanson by the most, many people explained how her show had impacted them.
One user said Johanson's show was a "must watch" at their house because of their wife's home parties business.
Another person remembered the time Johanson visited their high school and explained how birth control pills should be taken.
On Instagram, one account paid respects to Johanson by showing clips from her show.
Though Johanson hadn't been as active once her TV show ended, many people were still grateful for how open she was about sex and how hard she tried to educate everybody to the best of her abilities.