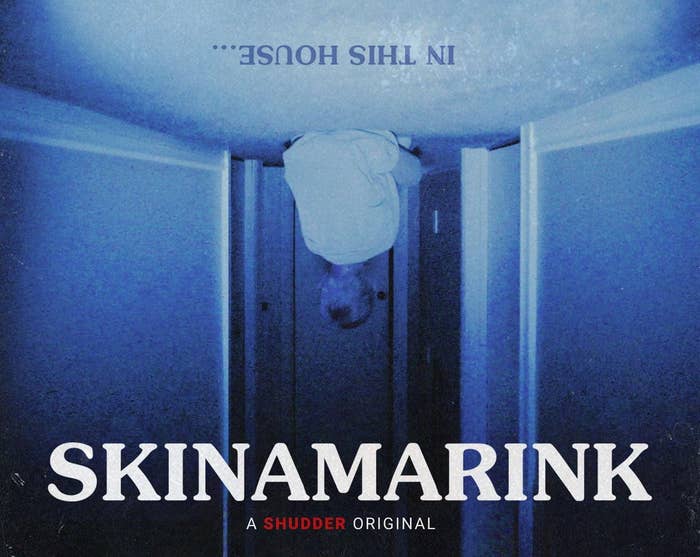 Edmonton director Kyle Edward Ball's new horror movie Skinamarink has been making waves across North American pop culture this week after bringing in $890,000 in its opening weekend in just under 700 theatres.
Given its small-scale release, it might be difficult to find out where exactly the movie is playing across Canada.
To help those who may want to catch the movie this week, we've compiled a list of theatres in Canada showing Skinamarink.
Toronto
At Fox Theatre, the movie is showing on Thursday, Jan. 19 at 9:30 p.m. and then again on Wednesday, Jan. 25 at 9:30 p.m.
At Revue Cinema, Skinamarink shows today, Jan. 18 at 5:00 p.m. and on Thursday, Jan. 26 at 9:45 p.m.
Montreal
The only theatre showing Skinamarink in Montreal at the time of writing is Cinema Du Parc. The theatre is showing it daily from today, Jan. 18 through Thursday, Jan. 26. Showtimes vary from 9:30 to 9:45 p.m. between today and Friday, then afternoon showings at 2:40 p.m. on Saturday through Monday and then another 9:45 p.m. showing on Tuesday. The Wednesday and Thursday showings are both at 2:40 p.m.
Vancouver
In Vancouver, the Rio Theatre is showing Skinamarink on Thursday, Jan. 19 at 9:00 p.m., Sunday, Jan. 22 at 9:30 p.m., Tuesday, Jan 24 at 9:00 p.m., and finally Thursday, Jan. 26 at 8:45 p.m. for its last showing.
Edmonton
In Ball's hometown of Edmonton, Skinamarink will show at Metro Cinema on Jan. 29 at 9:15 p.m. and again on Jan. 31 at 7:00 p.m.
While these are the only showtimes currently listed, it's possible theatres add more showings in the coming days. Once the movie wraps up its time in theatres, it's expected to land on the horror movie streaming service Shudder in the near future.