When Clement Virgo signed on to direct the film adaptation of David Chariandy's award-winning novel Brother, he immediately saw a piece of himself in Michael, the younger of the two brothers in the film.
As a self-described introvert, Virgo always silently observed his surroundings, taking in the world that his parents and his siblings helped shape around him. In that reflection came a deeper understanding of the bond that Michael and his brother Francis develop over the course of the film.
Michael and Francis have a relationship that's tender but also fractured from the lack of resources—both material and familial—that can help shape them as young men. Abandoned by their father at a young age, their mother Ruth struggled with a low-paying, highly demanding job, often leaving her kids to their own devices. Without any guidance on how to be a man in an ever-changing world, Michael looks to Francis to provide guidance on how to piece together his own masculinity.
But Francis' view of masculinity is often monolithic. He's an enforcer, bound by his duty to protect his family when the only way he knows how is through brute force. Even at his most earnest moments—like in his quest to break through into Toronto's hip-hop scene—he can't help but fall into the same traps that plague modern masculinity.
Virgo's adaptation of Brother—nominated for 14 Canadian Screen Awards—​​​​​​​distinctly shows the different views Michael and Francis have on the world, themselves, and their family. In Complex Canada's interview with Clement Virgo, the Toronto-based director talks about perceptions of life, his understanding of masculinity, and the groundwork that the early 90s hip-hop scene in Toronto laid for future stars.
What do you think brings Brother's main characters, Francis and Michael, together?
I think we all have friends or siblings, or know someone like Francis, who's very popular, who is an extrovert, who seems to have a lot of lights shine onto them. And as a filmmaker, I've always been like Michael. I've always been an introvert. I've always been a person that is silent, the one that's observing, the one that's trying to remember. Use that sense of memory. But I think what brings them together is their bond and their love for their mother and that connection that they have. When I read the novel [that Brother is based on], that made me think of my own brother, my own siblings and my opinion of him and my relationship to that. And we've all had people that we have lost and so ultimately the movie is about grief.
Francis and Michael's mother holds this sense of guilt of not being able to provide security like she wants. How does this motherly guilt derive from real life in the movie?
Well, I think guilt is a universal feeling. We've all done things we've regretted. We've been in situations where we've all thought, "Okay, if only I could have handled that differently, change the outcome." I know, now as a parent, I will do anything for my child. I do what I do, actually for my child so that feeling in that sense of responsibility, and that sense of making sure things are okay. It's unimaginable. I don't want to give it away or anything like that. As a parent, your worst nightmare that you could think of is that you lose a child because that's not the natural order of things. The natural order of things is that you raise a child and then you leave, you leave a legacy or leave something for the child, but to have a child leave before you. It's the worst. The worst pain in the world.
How did you go about making the song selection? Namely Nina Simone's "Ne Me Quitte Pas."
That particular song was in the novel written by David Chariandy. One of the songs was Nina Simone's "Ne Me Quitte Pas," which I love. I think it's a beautiful moving song. And I wanted to use it and it's in that movie to reflect diasporic Black music. Music from Europe, music from Africa, music from the Caribbean music, music from America. So people like Curtis Mayfield was key for me. Nina Simone was important to me to reflect the broad spectrum of Black music and how it affects Mike and Francis. Because that's the music I listened to as a kid as well. Just a kind of broad spectrum of music.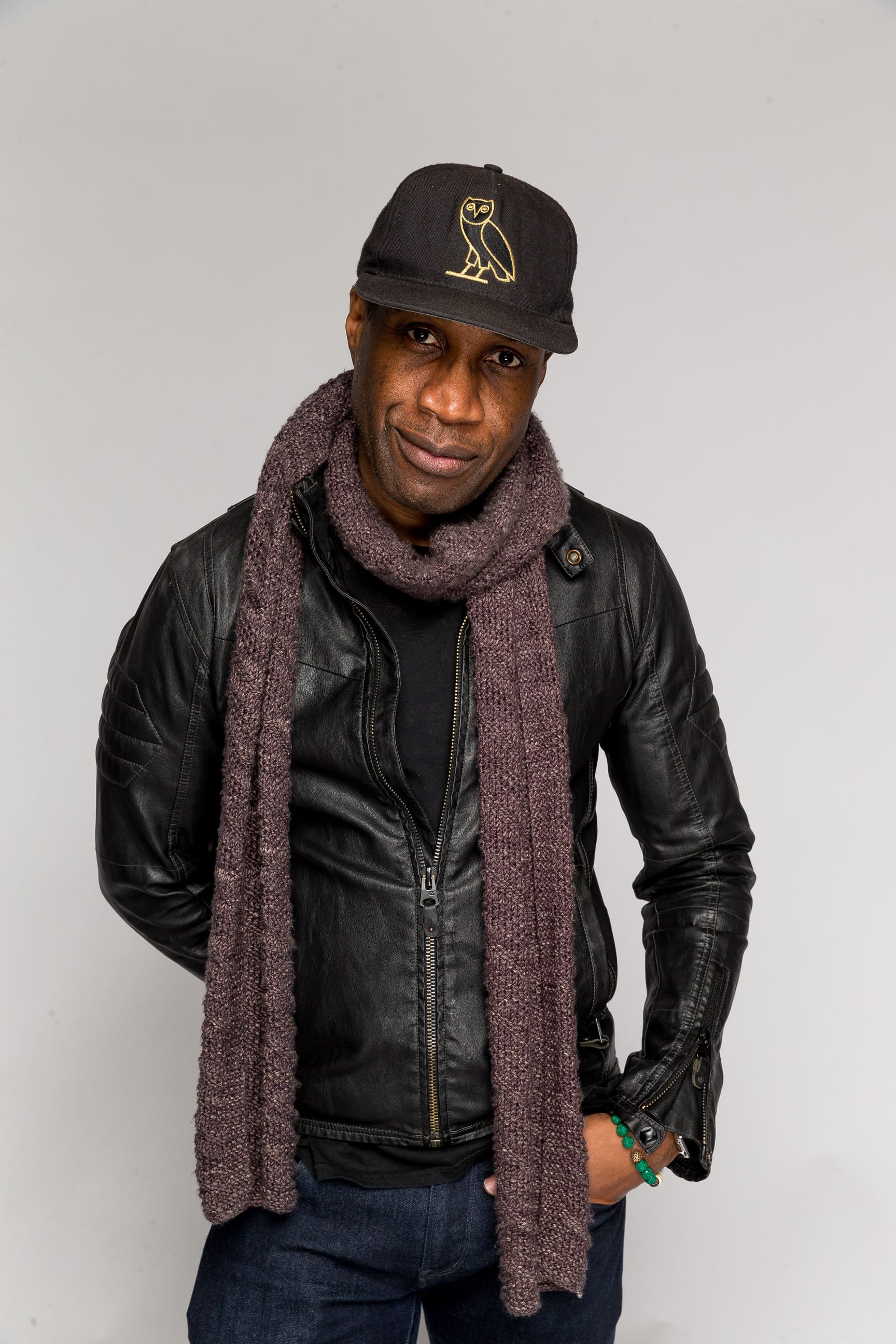 The hip-hop scene in Toronto during the 90s is a key focal point of the movie. How did it build up into the movement that Francis was trying to break into?
The hip-hop scene in Canada started with people like Dream Warriors, Michie Mee. Kardinal Offishall started coming out, he was young probably in his late teens, early 20s. That music really was the groundwork for people like Drake and The Weeknd. And so they were very instrumental in shaping the industry into what it is now. Black Canadian art was trying to carve out a space for itself. Like Black Canadian music, Black Canadian film and TV. We've seen what was happening around the world, we saw what was happening in the U.S., we saw what was happening in England and Africa. And we're just kind of carving out a space for ourselves in that and that music was instrumental in creating my own sensibility around what I like in music.
Francis has his own struggles with his view of his own masculinity. How does his affinity for hip-hop act as an outlet for his self-acceptance problems?
Hip-hop is interesting. It's gone through some interesting changes over the last few years. In the 90s, it was a kind of aggressive, masculine music with people like NWA and 2Pac. You have the West Coast and the East Coast thing. That to me was a kind of hyper-masculinity within the music. Then it kind of changed and morphed into a much more conscious type of music with people like Public Enemy. Music was seen as potentially a way of creating social change and then you had all these other rappers doing that.
But I think with someone like Francis, he has that duality and I think we all do. We all have that duality where we want something like an outlet for our own pent-up rage or frustrations. We all have this side of us and Francis embodies that. He embodies both the masculine and feminine beautifully. He also loves Nina Simone. He's got a kind of tenderness and a kind of gentleness. I like characters who can hold those two things at the same time. That there is a kind of strength, but there's a tenderness and a vulnerability that I personally gravitated to. I was looking for someone who could do that. Aaron Pierre had that because he's a beautiful specimen to look at.
Yeah, it's tough seeing different displays of masculinity in my family and how some men act on it differently. So what interested me in Brother was how differently Michael views masculinity versus Francis.
Michael doesn't necessarily go to the same places that Francis would. Francis holds a kind of nihilism. Francis has no problem with protecting his loved ones if he needs to, physically. Like with Michael, he has to be in a space where he can protect others. Michael doesn't have the same access to those kinds of emotions as Francis does. Historically and traditionally, what was shown to us about what masculinity was is that you got to be able to provide, you got to be able to protect, you have to be stoic, and you have to manage your emotions.
How much more do you see West Indian art growing in Canada?
I was born in Jamaica, I grew up in Toronto. There is a West Indian culture and it's had an influence on the youth scene in Toronto. You hear it with people like Drake, The Weeknd, and Justin Bieber. They are affected by that culture. But I think there's so much room to grow in terms of Black art in Canada.