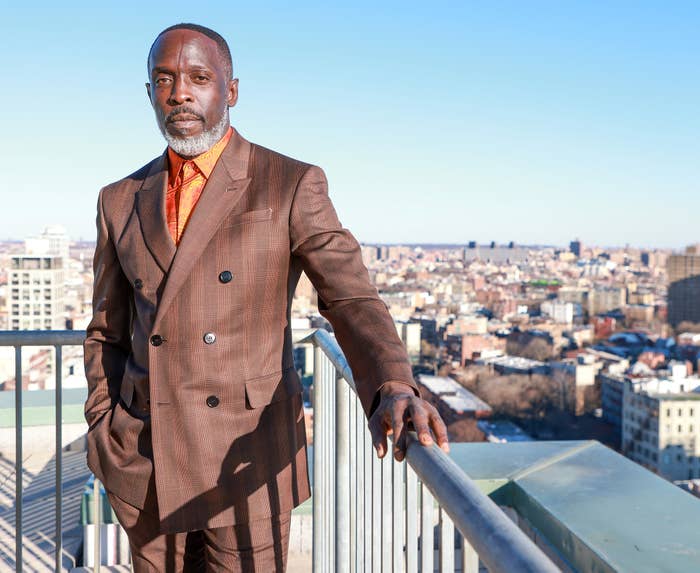 For roughly two decades, Michael K. Williams' career exploded on the small screen. While the Emmy-nominated actor's career really started in the music videos he appeared in and choreographed (he told Complex back in 2017 that he'd choreographed Crystal Waters' "100% Pure Love" video), it wasn't until the early 2000s when Williams really started hitting his stride. He'd sink his teeth into characters that felt larger than life; even if he felt typecast, that was only because he was so damn good at breathing life into these characters. That scar across his face and his raspy voice may have been perfect for some of the more sinister figures he's portrayed, but on the inside, his intellect and compassion for good material forced him to put on, every time he hit the stage. He had a gift, and through the medium of television, we were able to see him live in these characters for seasons, adding layers of beauty to every line read, wasting no movements, and always scoring.
Michael K. Williams defied the odds, taking on the role of The Wire's Omar Little and becoming an icon. He then followed that up with equally impressive work on the acclaimed Boardwalk Empire. These two series helped further establish HBO as an impact player in the world of producing original TV, and much of that is credited to the performers they choose to put in these roles. It's tough to recall too many performers of his time that were as consistent as Williams was. He could have you crying one moment, then, with a quick smile and a one-liner, have you crying from laughing. The world has truly lost a gem.
The shock of Williams' death is going to be felt for a bit. Many of us routinely binge The Wire, one of the greatest televisions shows of all time. The Primetime Emmys are in two weeks; Williams is currently up for an Emmy for his work on HBO's Lovecraft Country. He'd just booked a role in the upcoming George Foreman biopic. For the last two decades, we've known that if Michael K. Williams was in it, he was going to bring that fire—for us. Williams was a man of the people; just take a look at how those who loved him and enjoyed his work speak about what he meant to the game and in their lives. That's why we'd like to highlight some of his finest television work of the last 20 years. 
'The Sopranos'
'The Wire'
'Boardwalk Empire'
'Hap and Leonard'
'When They See Us'
'Lovecraft Country'