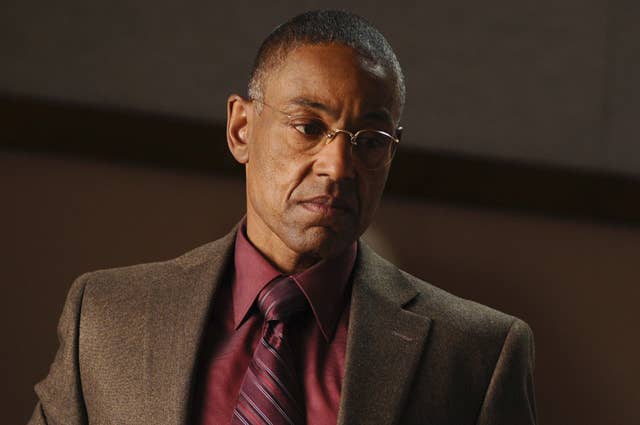 Back in March of 2015, Giancarlo Esposito said he told Breaking Bad and Better Call Saul creator Vince Gilligan, "If you do not put me in Better Call Saul, I will kill your wife. I will kill your son. I will kill your infant daughter." Obvious jokes, and a call back to his ruthless character Gus Fring from Breaking Bad, but it wasn't until this past January that we got official word Fring would be making an appearance in the third season of Better Call Saul, the Breaking Bad spin-off that returns on April 10.
With that information on your brain, and what he told Vulture in a recent interview, when the hell did he have the above convo with Gilligan?
According to Vulture, Esposito says his first reaction to Gilligan asking if he'd be down with bringing Fring to Better Call Saul was a simple "no." Why? Well, after the way he exited Breaking Bad, Esposito felt that he "was done. I don't like to repeat myself. I try to always be original in my work. So to come back and create a character I'd already created was … difficult."
In terms of the timing, Esposito says he believes he spoke with Gilligan sometime close to the second season. Something about Saul, which is a prequel series, intrigued him. "I loved the idea of looking into where Gus came from, and Vince had the integrity I wanted him to have about it."
"We also agreed that mystery about Gus was still important," Esposito continued. "When you see a character every week, you know what he's going do. You know his idiosyncrasies. What's fascinating about a guy like Gus is what we don't know about him."
We'll see how long it takes for Gilligan and co. to pull back the curtain and reveal to us the Fring we didn't learn about in Breaking Bad. Catch up with the series before season three returns on April 10.