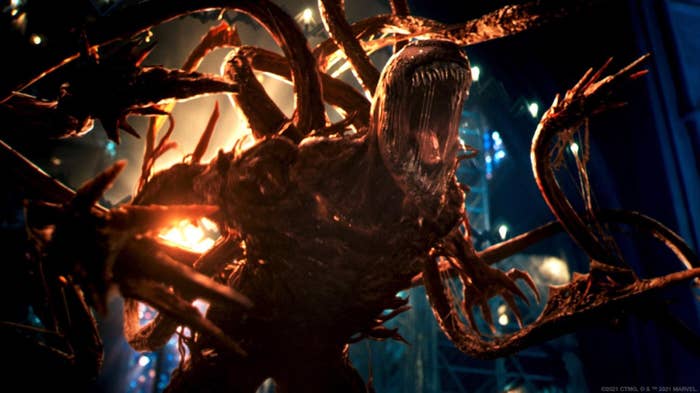 Venom: Let There Be Carnage, the newest Marvel movie from Sony Pictures, is out now, exclusively in theaters. It made $90 million in its first weekend, and it got better reviews than its predecessor, which all but assures that we haven't seen the last of Eddie Brock. In fact, if we're interpreting the mid-credits sequence at the end of the film correctly, we might be seeing a whole lot more of him very soon—but more on that later.
The great thing about the Venom films—and what distinguishes them from the MCU films, at least for now—is that the thrill factor is first and foremost. This is not a load-bearing film, designed to set up four other films and referencing three past films. This is a movie that 'goes for it,' and pays off its best moments in the same movie where it sets them up. 
It's like in the comics when you get a massive splash across two pages. Sometimes, it's good to cut loose and not worry about the bigger picture. No matter where the Venom franchise goes from here, there should always be room for superhero films like this one. Not every one of these has to be weighty and consequential; fun for its own sake has its place.
Here are 18 Easter eggs in Venom: Let There Be Carnage, along with a breakdown of that mid-credits scene, which may actually be bigger news than the movie itself.
1.
St. Estes Home for Boys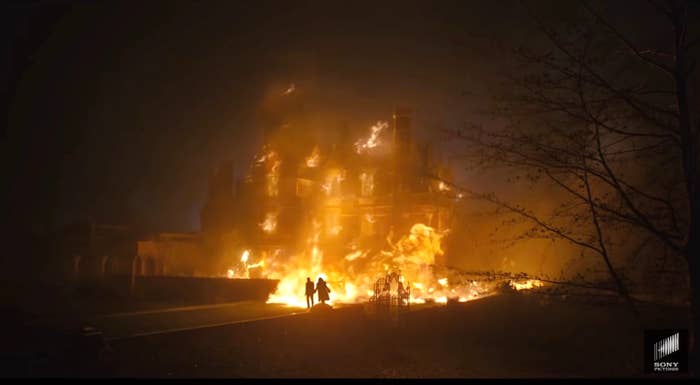 2.
Ravencroft Institute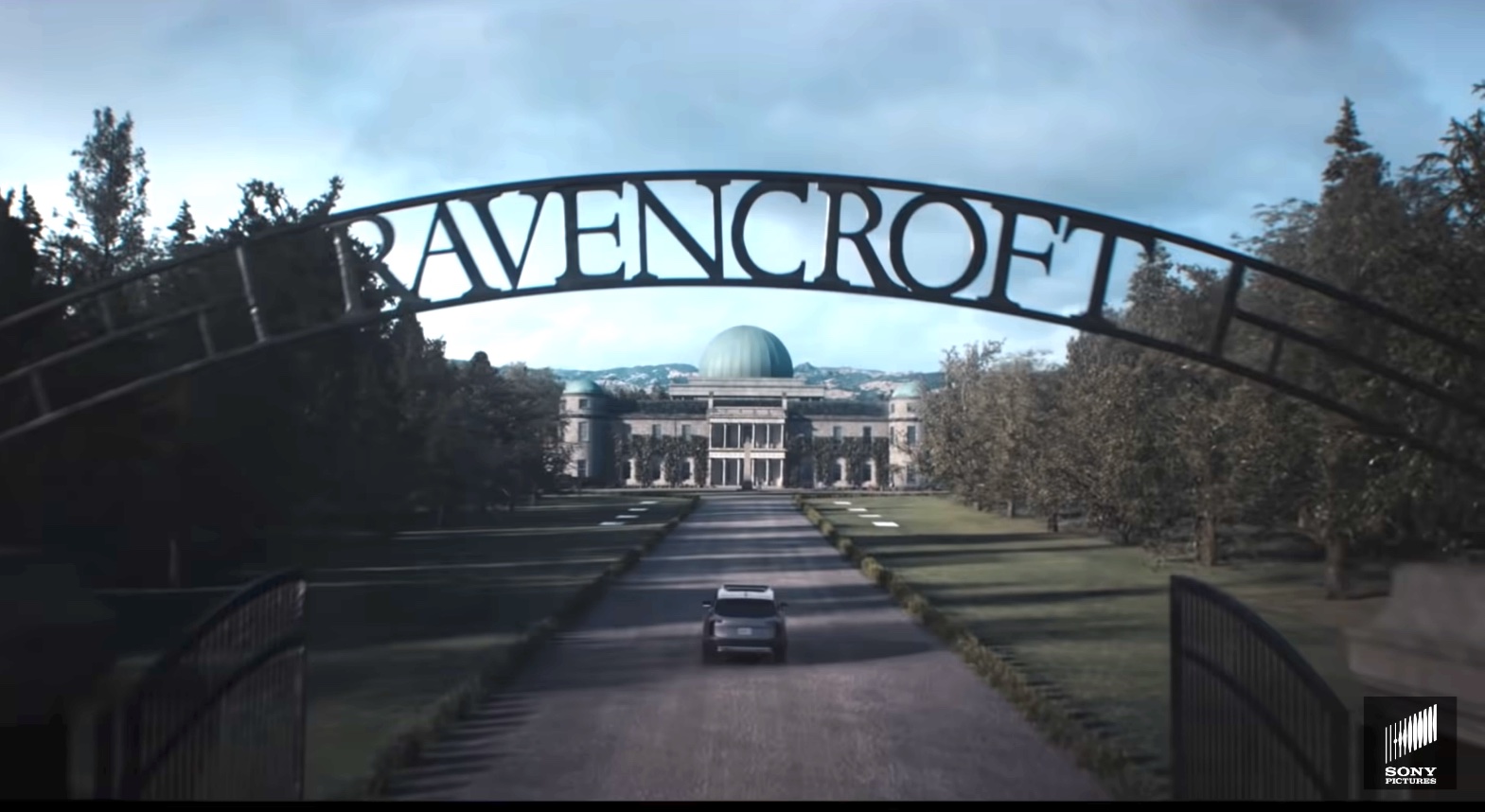 3.
The new Toxin?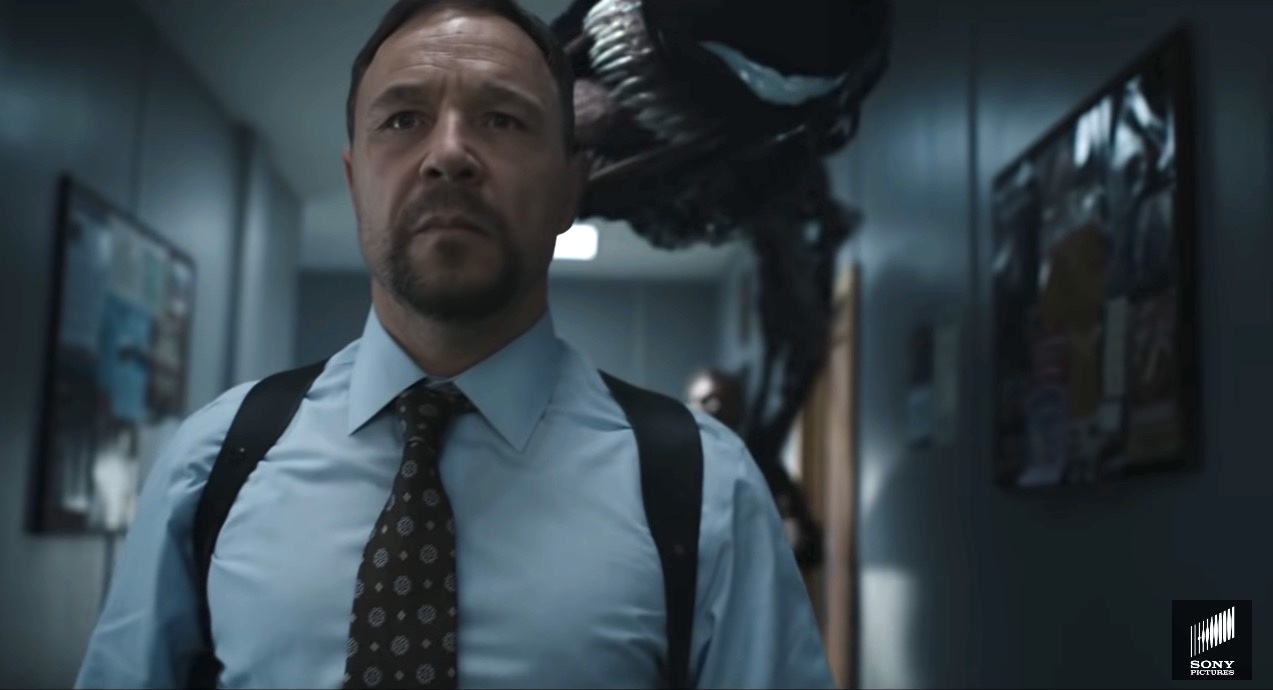 4.
Shriek's left eye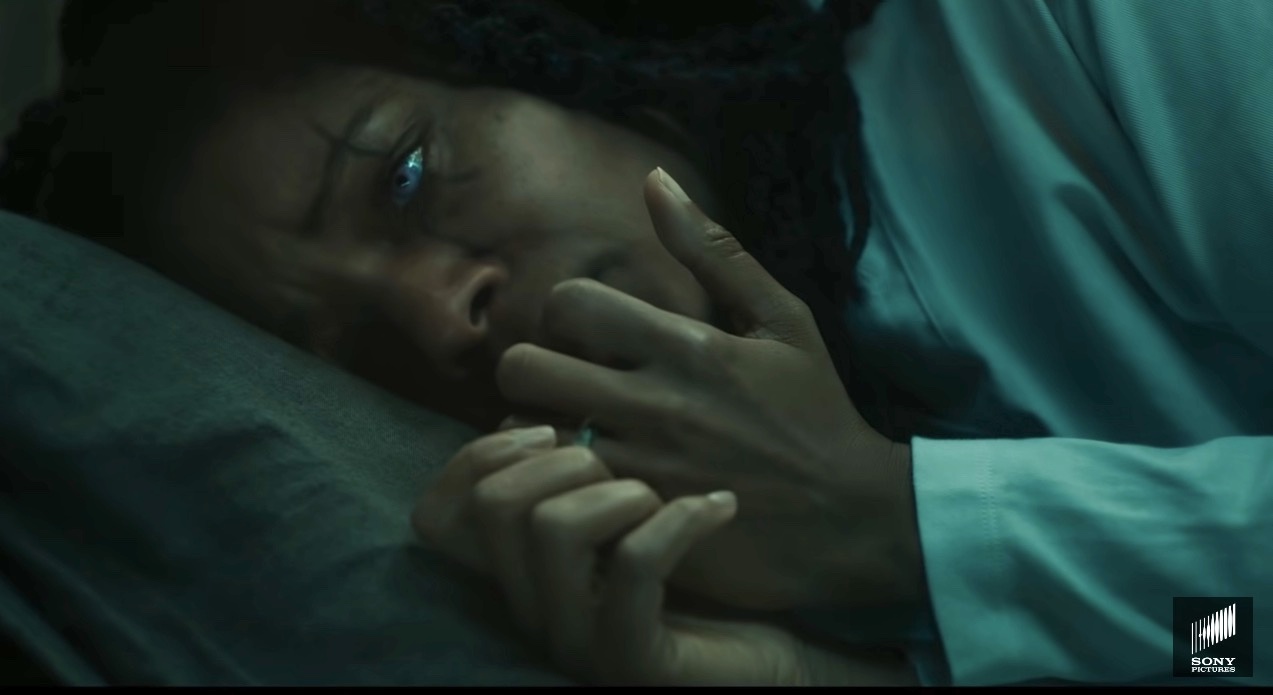 5.
Ducati bikes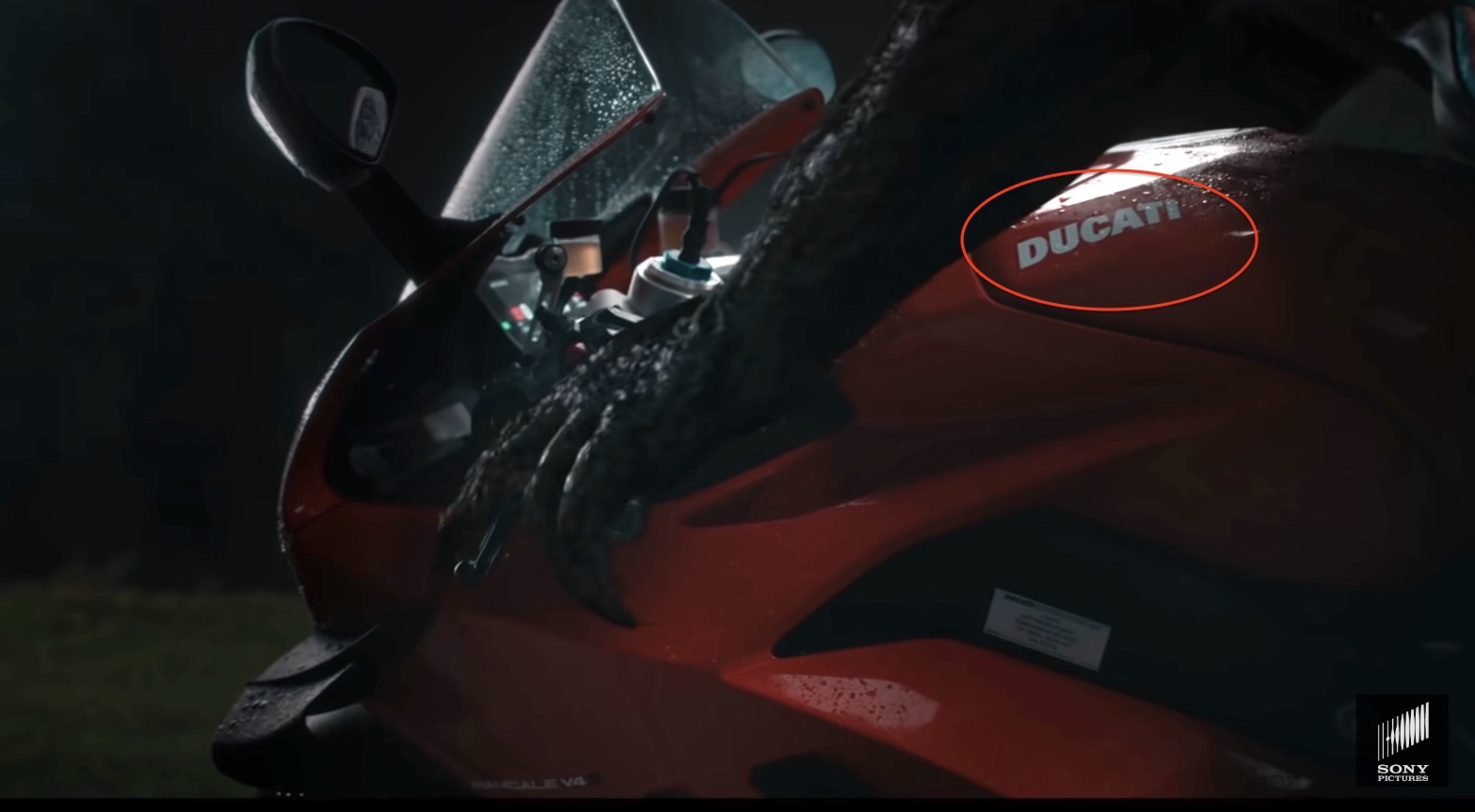 6.
Bite and Blood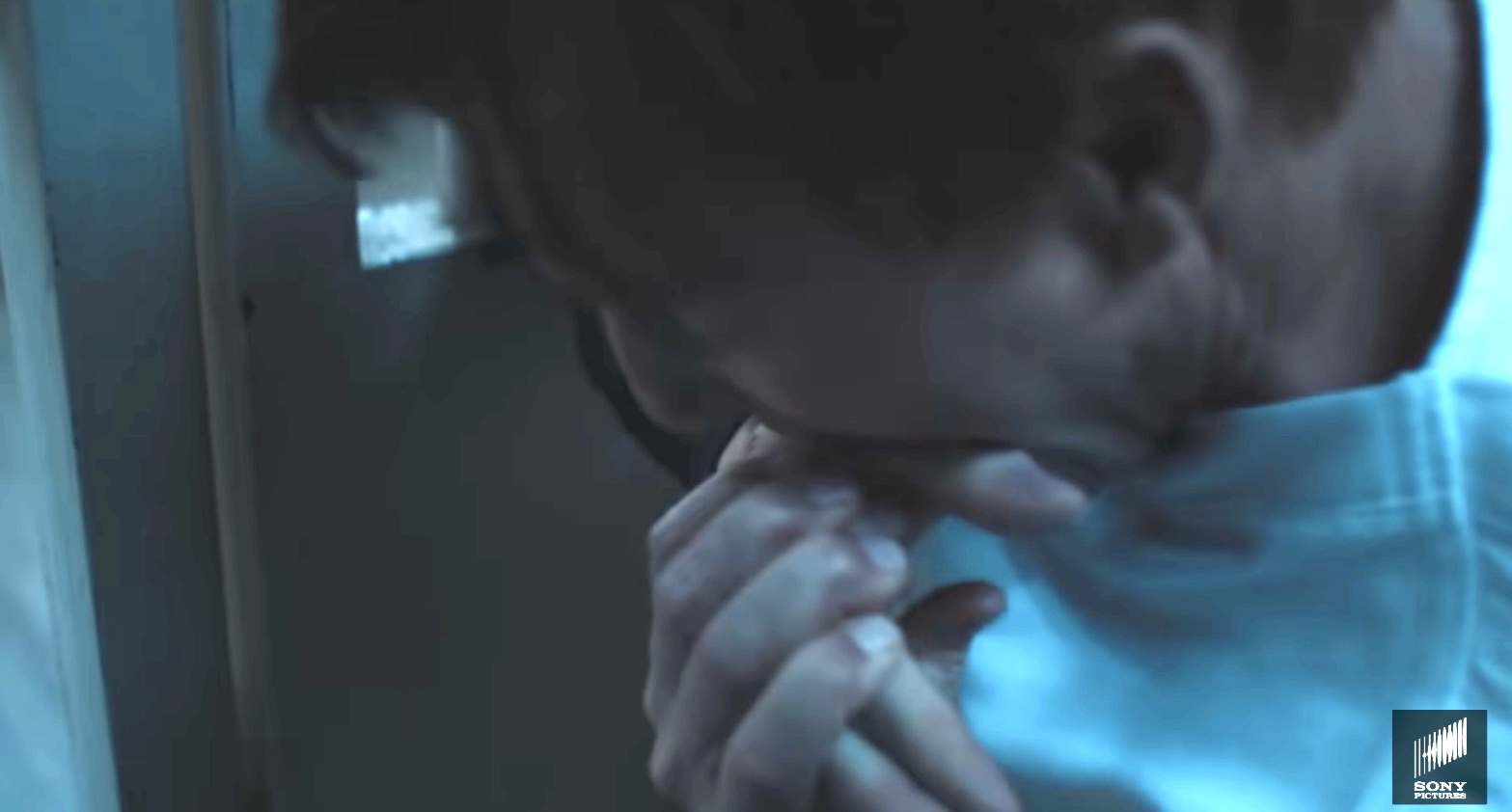 7.
A mutant?
8.
Something Wicked This Way Comes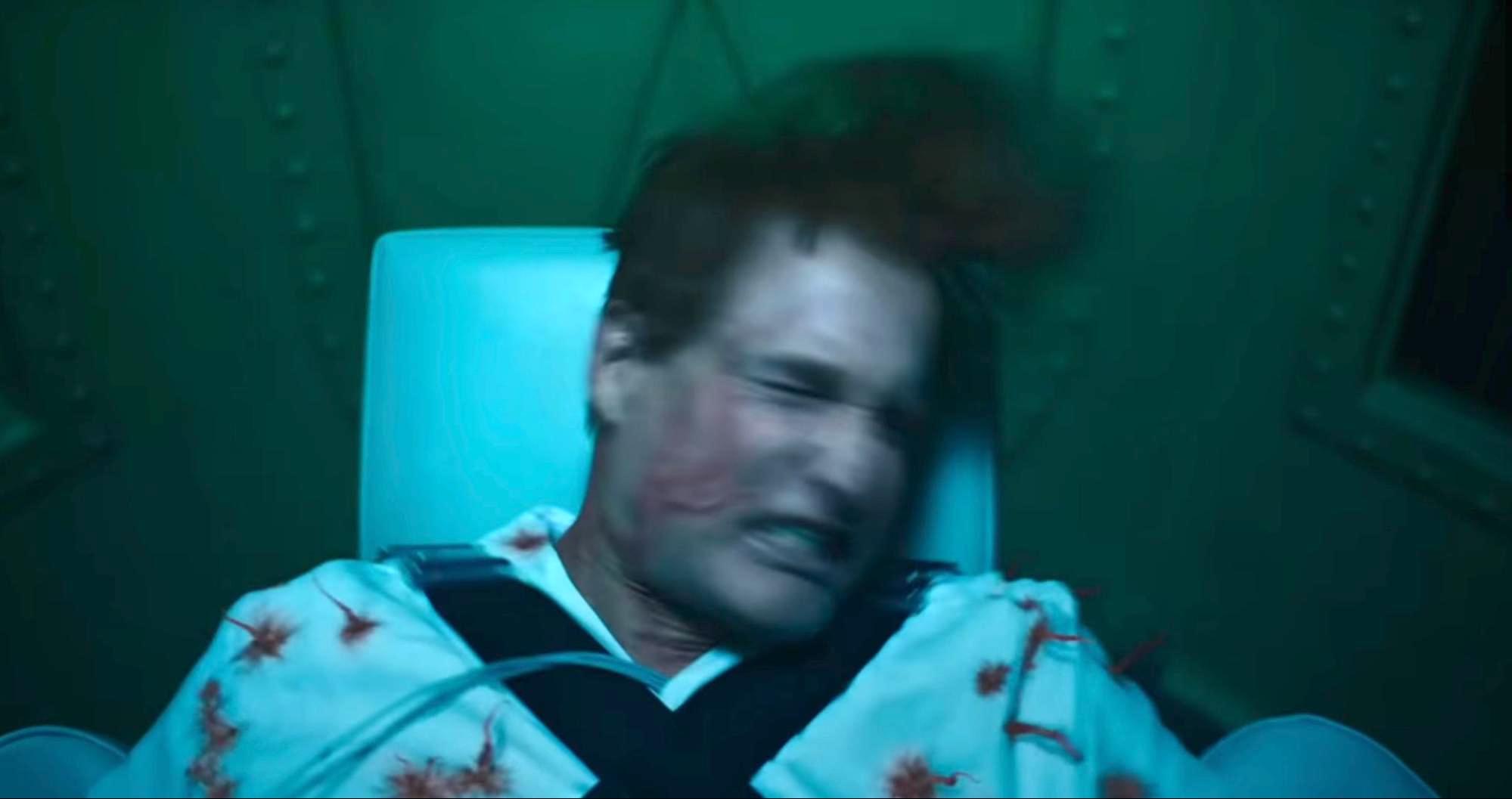 In the comics, a Ravencroft doctor inadvertently unleashes Carnage by drawing a blood sample from Cletus. In the movie, the prison doctor advertently unleashes Carnage by administering a lethal injection to Cletus during a failed execution. 

During his transformation, Cletus yells, "Something wicked this way comes!" This is a line spoken by the Second Witch in William Shakespeare's Macbeth, during Act IV, Scene 1:



"By the pricking of my thumbs


Something wicked this way comes."
9.
Stan Lee cameo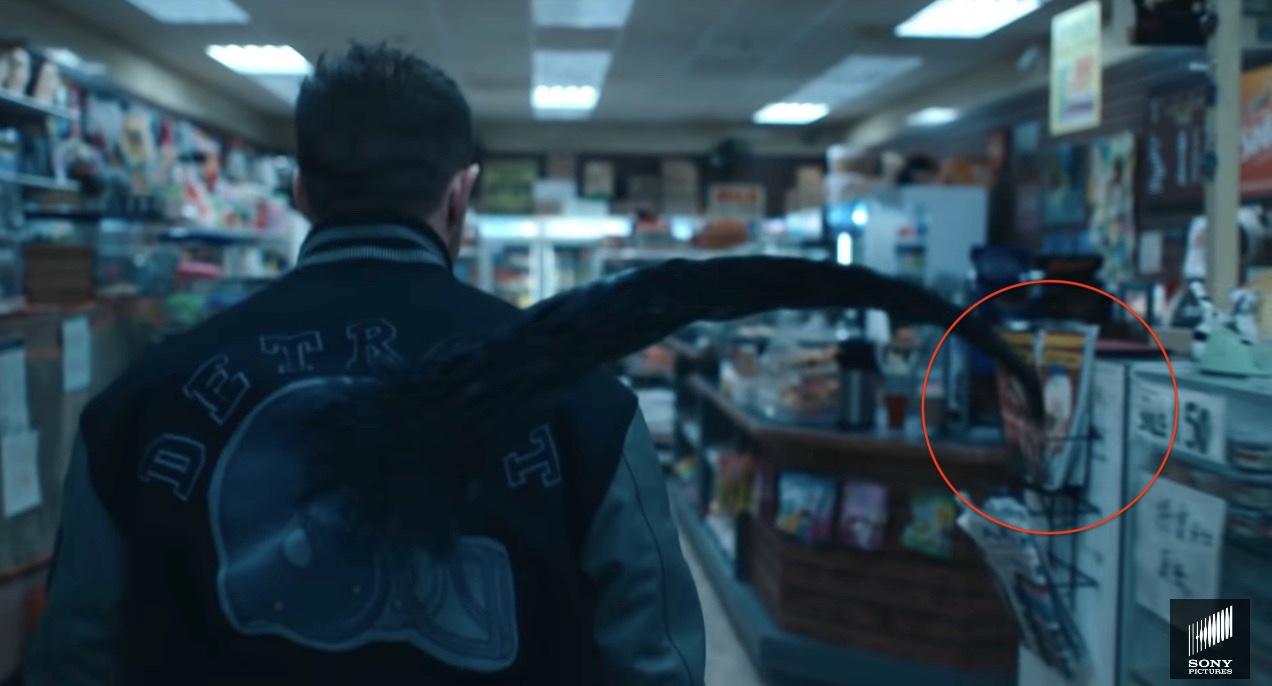 10.
Beverly Hills Cop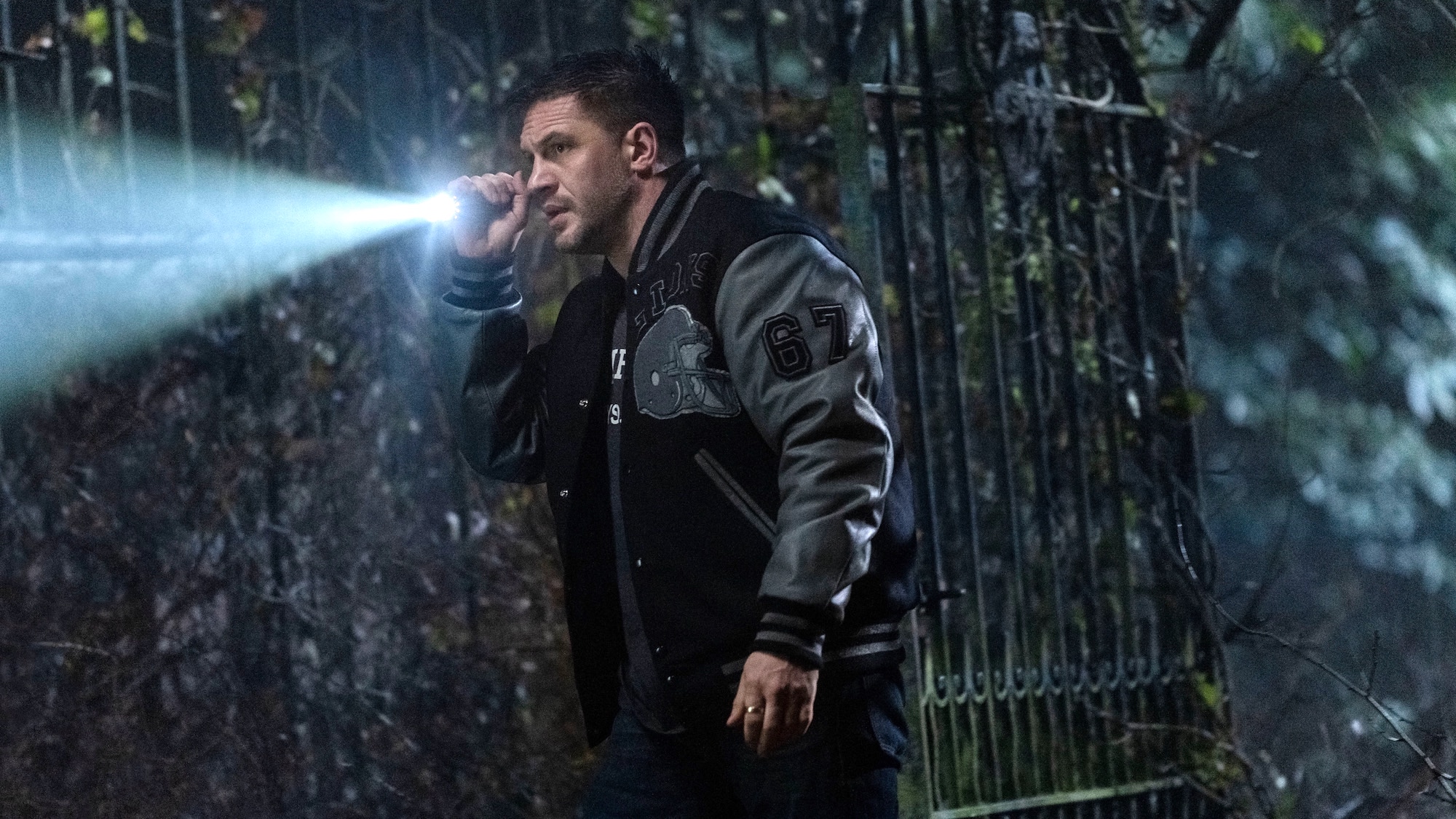 11.
Daily Bugle exclusive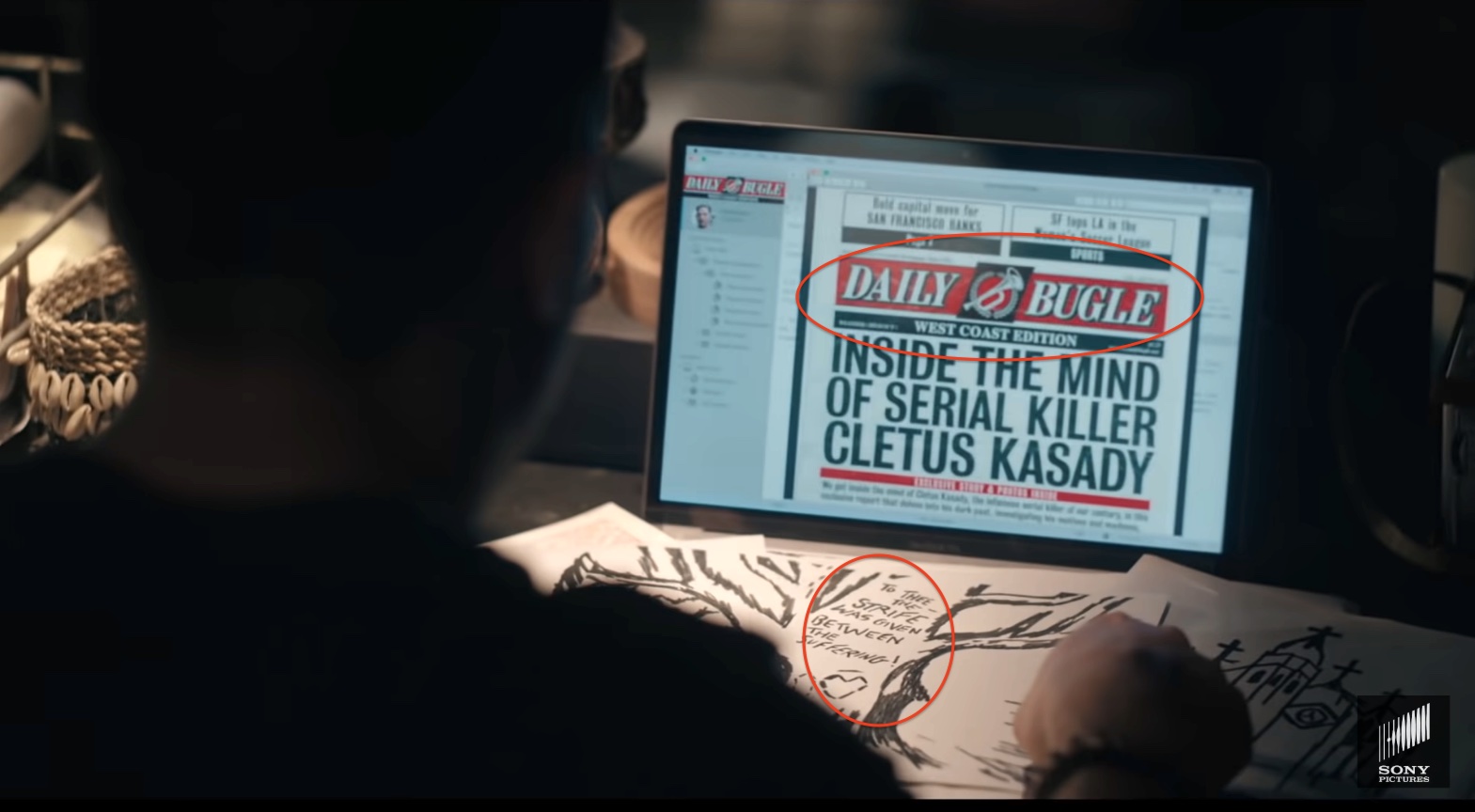 12.
Silence of the Lambs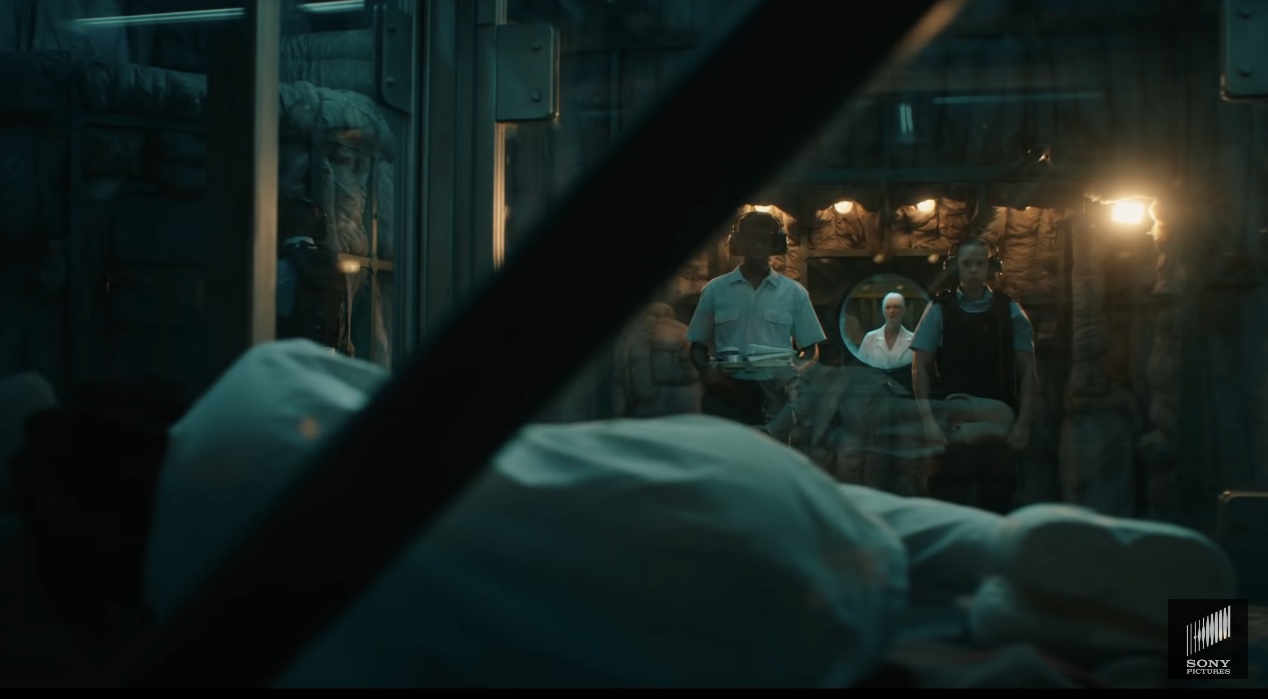 13.
Wanted: Artist
14.
Vulnerability to sound
15.
Little Simz cameo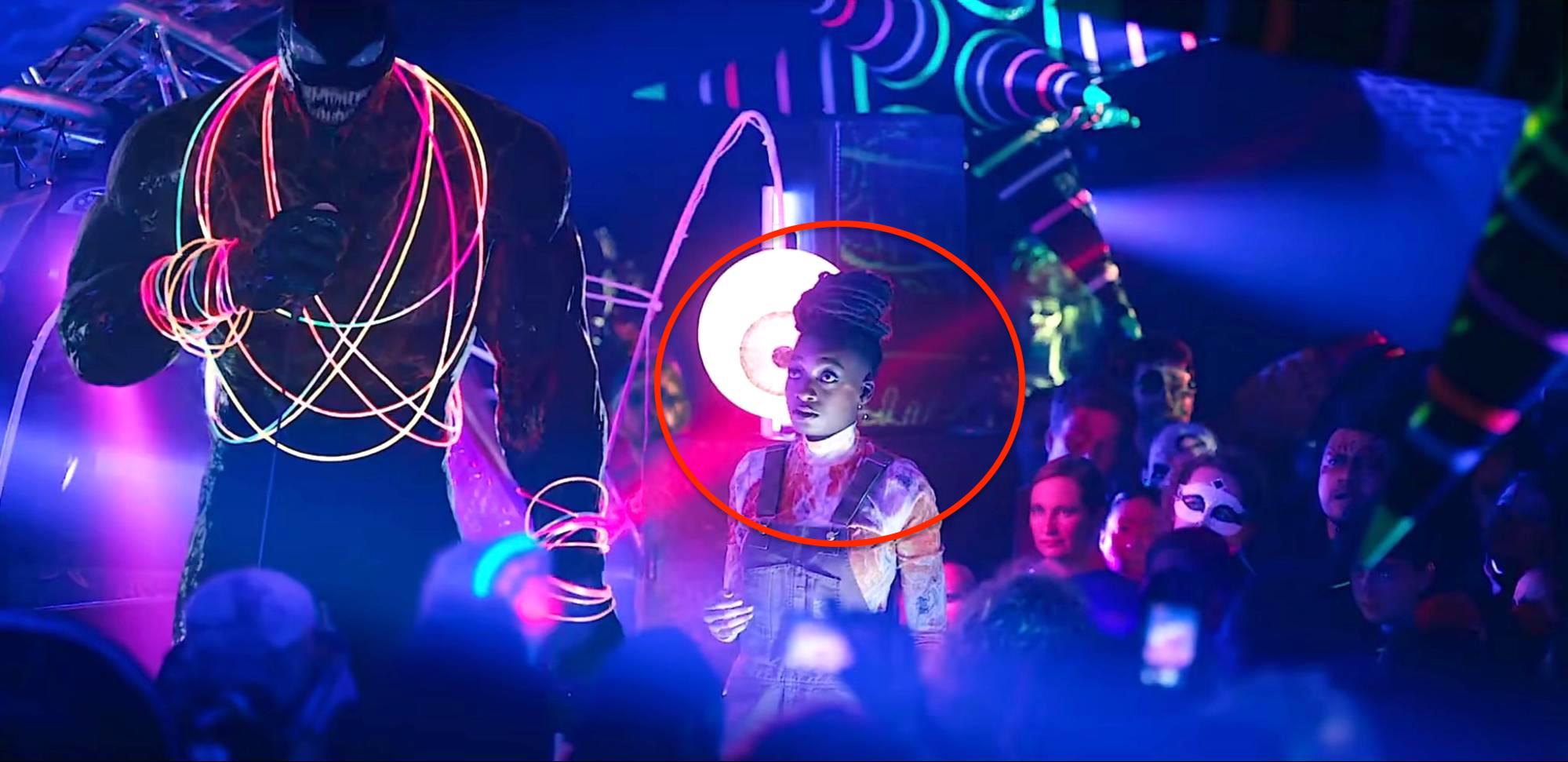 16.
She-Venom
17.
Lethal Protectors
18.
Last One Standing
19.
That Mid-Credits Scene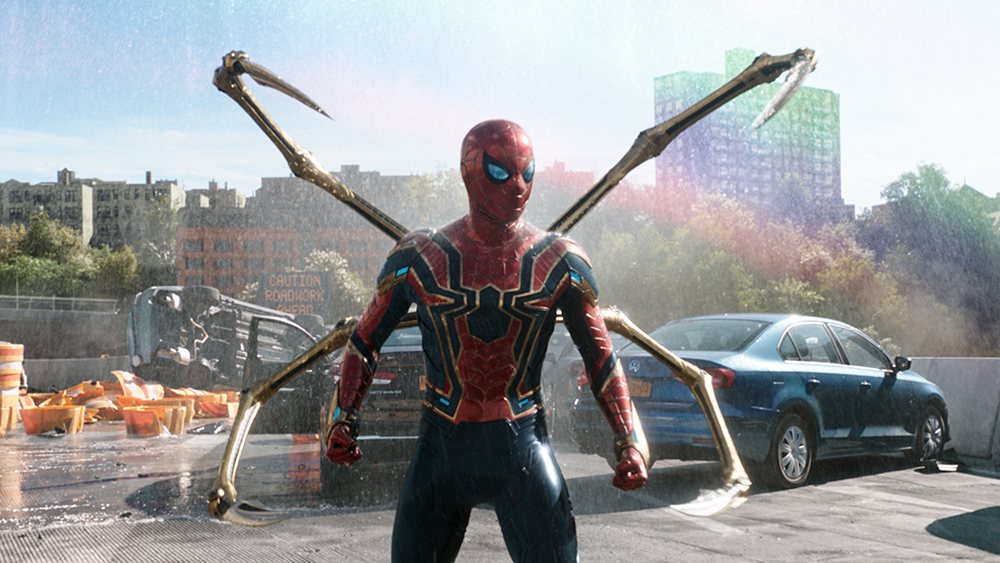 In the movie's mid-credits scene, Eddie Brock and the Venom Symbiote are lying in a bed in a rundown motel room. The Symbiote offers to give Eddie a taste of the knowledge and experience he acquired across multiple universes. Then, the scene suddenly switches: the motel room becomes a luxury suite. The symbiote is surprised and insists it didn't do anything.

Then, Eddie looks at the television, and he sees J. Jonah Jameson discussing Peter Parker / Spider-Man on TV. It is clearly the MCU's version of Spider-Man performed by Tom Holland.

The ramifications for this are huge. Venom and Spider-Man now exist in the same universe. At the very least, this means that Spider-Man and Venom will meet on the big screen at some point.

Assuming this scene is a reference to the MCU multiverse, which was put into motion during the events of Disney+ series Loki, we might see Venom in Spider-Man: No Way Home, either as the final member of the Sinister Six, or more likely as an uneasy ally of Spider-Man's.

Or, since Sony owns the rights to Spider-Man and is only lending him out to Disney, it's possible that we won't see Spidey and Venom together until the third Venom movie. Thus, Holland's Spider-Man will be a part of both cinematic universes—or, by the end of No Way Home, he will move from the MCU to the Universe that Sony is currently establishing.

Either way, this also opens the door for all past Marvel superhero films to be tangentially connected to the MCU. The Tobey Maguire / Sam Raimi Spider-Man movies? The Andrew Garfield Spider-Man movies? The X-Men movies produced by 20th Century Fox? They're all fair game under these new parameters. We've already seen that Green Goblin and Dr, Octopus, two villains from the Raimi movies, have crossed over into No Way Home, as evidenced by the teaser trailer. The possibilities for additional, future crossovers boggle the mind.