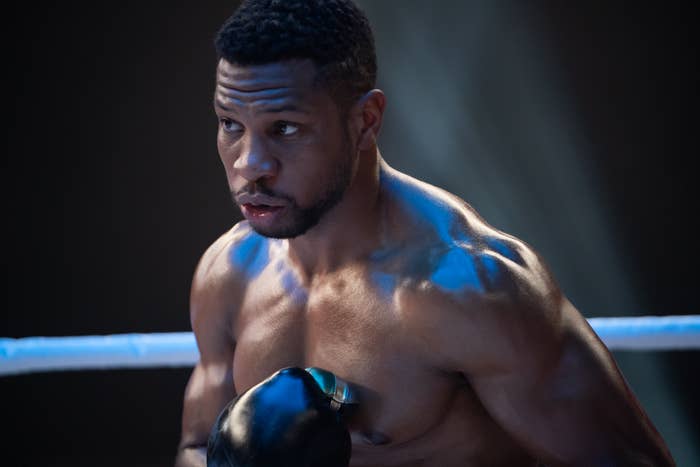 Casting Jonathan Majors in Creed III was one of several outstanding choices made by first-time director Michael B. Jordan. Majors has entered the Creed-verse as Adonis Creed's long-lost childhood friend Damian Anderson. The pair shared a special friendship as children, both having escaped the foster care system where they experienced the horrific treatment many boys and girls in those situations endure. As much as their traumatic past binds them, their love and passion for boxing are at the center of the bond they shared. 
Creed III, out this Friday, reunites the pair after 18 years, and while Adonis spent that time becoming one of the world's greatest boxing champions, Dame spent it behind bars, watching him thrive in his career from afar. As a teenager, Damian had all the skill and prowess to become a boxing champ himself, but a run-in with the law derailed his plans. Now he is back in Adonis' life, hoping to get a chance to redeem himself with the help of his longtime friend. 
As much as there is history and love there, there is also a tension between them, an unspoken rivalry that comes from Dame feeling like an opportunity to succeed in boxing is owed to him. He first approaches Adonis as an old friend looking for guidance until things take a turn and his real intentions are shown; prison has changed Dame, and he doesn't just want Adonis' help or to reunite with his friend—he wants revenge.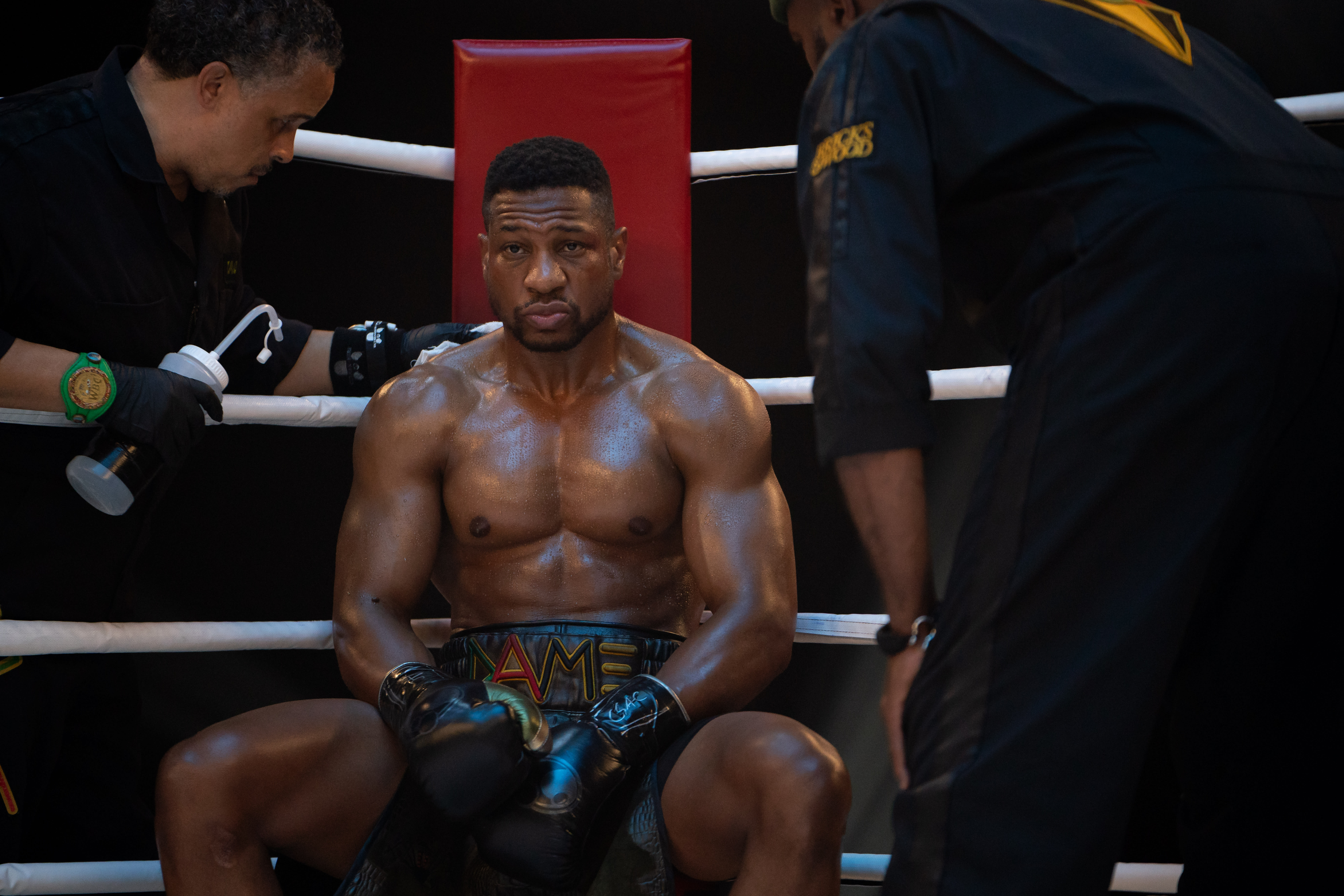 That clear switch in tone and emotion could only be done by an actor who is an expert at his craft. Majors delivers a performance that is equal parts endearing, entertaining, emotional, and absolutely terrifying in the moments where his deep-rooted anger is revealed. The actor, who tells Complex he modeled the role after his stepfather who was incarcerated for 15 years, made it clear to the audience that there is no telling how far Damian would go to reach his goal of getting in the ring. 

Complex briefly caught up with Majors ahead of the Creed III release, and he shared how he built his character alongside Jordan, talked about the person in his life who inspired Damian, and spoke on how he nailed the emotional transitions throughout the film.