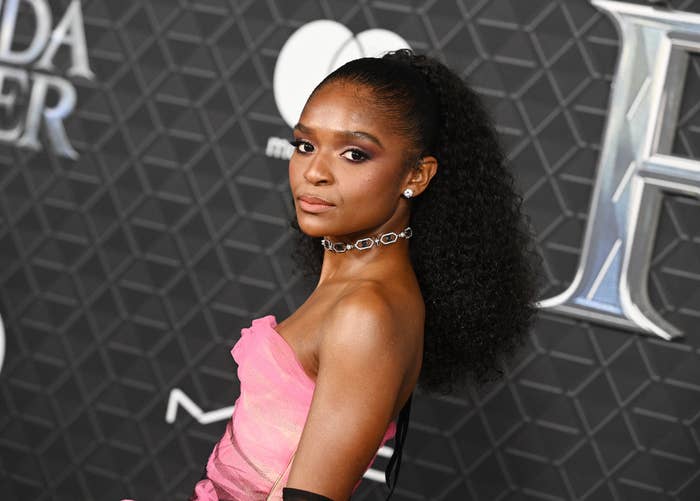 Black Panther: Wakanda Forever is the No. 1 movie in the country, which means millions around the world were introduced to Dominique Thorne as Riri Williams. 
Thorne will be the star of Marvel's upcoming Disney+ show Ironheart but she first had to make her world debut in Wakanda Forever as the young genius who builds a machine that can help detect vibranium. Shuri (Letitia Wright) and Okoye (Danai Gurira) pull Riri out of MIT before Namor and the Talokan (who are also in possession of vibranium) and the American authorities can get to her. 
The women of Wakanda, including Queen Ramonda, take her under their wing and she blends right in—becoming another brilliant addition to the women-led kingdom. Riri's intelligence is a match for Shuri and the two young women become a powerful duo as Wakanda deals with King T'Challa's death. 
"It's really great to know that the MCU now has someone who is just opening the door to another world of representation," Thorne tells Complex in a recent interview following the film's release. "I think it's a wonderful thing that someone who is as cool and as fun as Riri Williams can also be an opportunity for lots of other people to feel seen and respected and validated on screen." 

As a young girl from Chicago adjusting to a new life of superheroes and underwater worlds, Throne's character also provides some of the film's funniest moments. We caught up with Thorne who shared all about her introduction to the MCU, working with the Black Panther cast, and what Ironheart represents in the MCU.