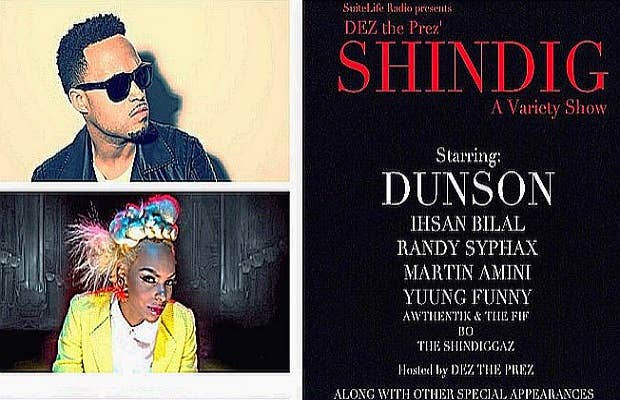 The traditional variety show is a lost art, but this Thursday, Aug. 15, SuiteLife Radio will present the Shindig Variety Show in the image of The Flip Wilson Show at D.C.'s Howard Theatre (620 T St. NW). SuiteLife Radio's Dez the Prez will do his best Flip Wilson impersonation, playing host for an evening exhibiting regional talent in music and comedy. 
Maryland rapper Dunson will headline the show, which will also feature Ihsan Bilal, comedians Randy Syphax and Martin Amini and a digital comedy short courtesy of Young Funny. A house band consisting of Awthentik and the FIF, DJ Bo and the Shindiggaz will also be on hand to provide a musical exclamation point. 
The show begins at 8 p.m. and the doors open at 6. Tickets are $10 in advance and $15 the day of; seats are first come, first seated, so don't miss out on an ode to classic entertainment—with a modern twist.