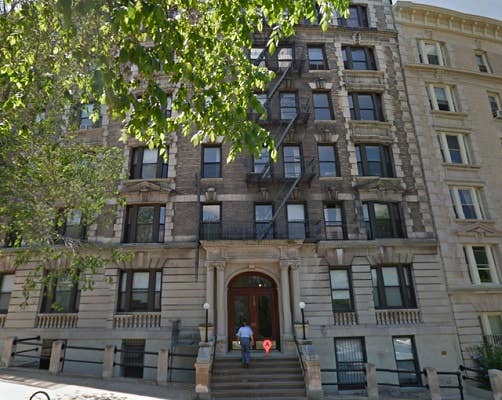 A series of letters from writer and binge expert Hunter S. Thompson published in The Proud Highway: Saga of a Desperate Southern Gentleman revealed where Thompson lived in New York City. Gothamist created an awesome post that included not only the address and photos of the residences, but also the dates that Thompson lived there. 
Among the places Thompson once called home were 110 Morningside Drive, Apt. 53 from Dec. 1957 to Jan. 1958 (first image), a basement apartment at 57 Perry Street (now #55) where he lived from Apr. 1958 until Jan. 1959 (second image) and 531 East 81st St from Jan. 1962 until Mar. 1962 (last image). Thompson didn't stay places very long; there was coke to be snorted and brilliance to be written.
Head here to see all of Thompson's New York City homes.
[via Gothamist]