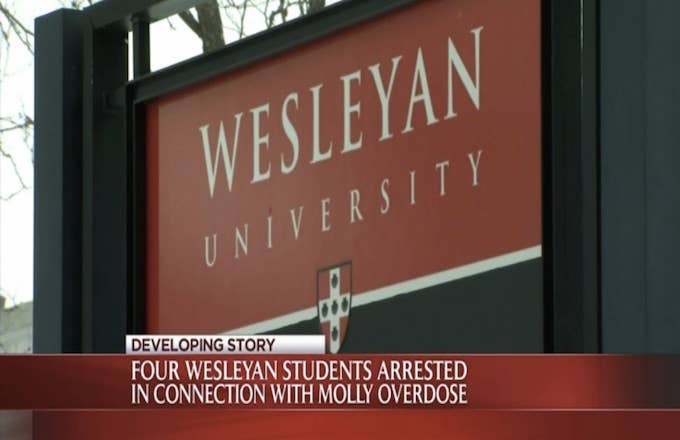 Four Wesleyan University students have been arrested in connection with a string of Molly overdoses which hospitalized nearly a dozen students last weekend, authorities say. 
According to NBC Connecticut, police in Middleton, Conn. arrested Zachary Kramer, 21; Eric Lonergan, 21; Andrew Olson, 21, and 20-year-old Rama Agha Al Nakib on Tuesday. The arrests came after the Middleton Police Department searched certain locations on campus. 
In a statement, Middleton Police Chief William McKenna said authorities believe the bad batch included a mixture of other chemicals. Wesleyan University President Michael Roth expressed how seriously the university is taking the matter in a separate statement, noting that Wesleyan officials are "cooperating with state and local officials."
In addition to being suspended by the university, all four students face an assortment of drug charges and are expected to appear in court some time today. 
[via NBC Connecticut]